The old house - Story - Chapter 2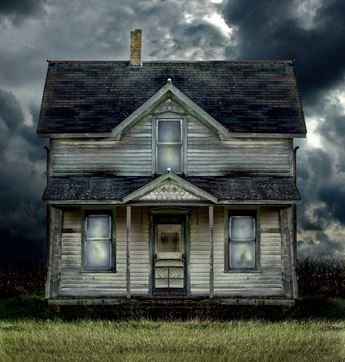 Julia drank a quick cup of coffee and grabbed her car keys. It was a struggle to get the car out of her garage with all the boxes still standing around, but one thing at a time. She had no one there to help, and she liked doing things on her own time.  
When she worked in the city everything was always so rushed. She couldn't handle the stress anymore. After her break-up with John, everything became just too much.  She knew it was a sign when she got the job offer here in Litton-town.  
She had to get away. John left her for her best friend, and she felt as if she had no one left. Losing a fiance and a so called best friend in one go, crushed her whole being, but she stood up and made the move. She knew that there were great things waiting for her here in this little town, and she just had to find her destiny. 
Her parents were not very happy with her decision, because she is an only child and they wanted her near them, but she decided to go anyway.  She was twenty nine years old and she was an independent woman. 
She felt free and relaxed when she drove to the hardware store. She hasn't had much time to explore the town, and there was no rush. When she saw a deli she decided to stop to grab something for later. It smelled wonderful when she walked in, and she ordered some croissants and a cheese platter.  
She was just about to walk out the store when a very attractive man walked in. She instantly felt as if she knew him and had a weird feeling that their paths would cross again. He didn't take notice of her, and just walked past her towards the counter.  
She felt awkward when she walked to the car, but shook off the feeling and drove to the hardware store. She picked a decent neutral color for the outside, and decided to use a vibrant yellow in her kitchen. She started packing out everything she bought in the garage, and felt excited at the idea of painting her house. 
She went inside to make a cup of tea, and was just about to start painting when her doorbell rang. She was very surprised when she opened the door and saw the stranger from the coffee shop standing there.    
To be continued