@openmic
and
@blocktrades
organized the
#OpenMicSteemFest
Contest and they are sponsoring
@coruscate
with a ticket and accommodation in Krakow in November during the Steem Fest Celebration.
---
Now, winning a Steem Fest ticket is one of the best things that can happen to a Steemian, I know that because I won one of these contests a year ago. I guess that´s mainly the reason I wanted to help organize these contests and help out a lucky Steemian.
Anyway, if you don´t know @coruscate is, here is a brief intro about her and her #RoadtoSteemFest. Make sure to follow her, she is an amazing video creator and one of the most engaging Steemians I´ve met!
---
---
Tell us who you are and a bit about your Steem Life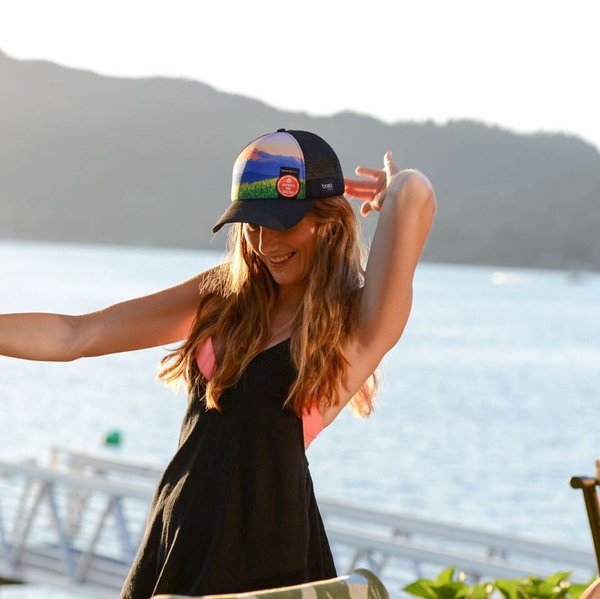 Hi everyone! My name is Lea (@coruscate) and I've been on Steemit for a little over a year. Joining Steemit was honestly one of the best decisions I have ever made in my life. Being here has really shifted my perspective on what is possible in terms of how I want to live and be and move through the world.
I've also met a lot of people who really inspire me. It's pretty unique to be part of a community that is full of so many incredible souls that are passionate about the life they are leading.
Being on Steemit (and the crypto world in general) is also really opening doors for me to travel more. This year I will have travelled to Las Vegas, Toronto and Poland for Steem. Next year I'm already planning to travel to Mexico for Anarcapulco and Austin, TX for another Steem event. (and wherever Steemfest 4 ends up being??) There are a lot of other events and travel opportunities in the works for next year as well. It's a pretty exciting prospect!
Basically I'm saying that being part of Steemit has really cracked me open, shifted my whole perspective, and brought a lot of awesome opportunities into my world. I am truly grateful for this place every day.
Why do you want to go to Steem Fest? Congratulations, you are going!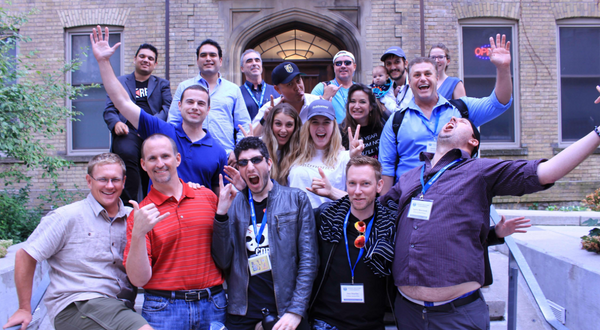 Where to start! The connections that I have made with people on this platform run deep. It's hard to believe you can become that close just from chatting online. People are just so real here. People don't put up this super polished version of themselves like they do on Facebook or Instagram.
I've attended both of the Steem Creators Conferences (Las Vegas and Toronto) and I was able to witness first hand the incredible energy of steemians meeting in person. It's like walking into a room full of best friends that you've never actually met. (wait… it actually is like that…) After attending these events – I was determined to make it to Steem Fest. There are sooo many people that I'm excited to meet that will be there that I can already feel the rush of energy and excitement that will be in that room!
What are your expectations about Poland, Steem Fest and the whole event?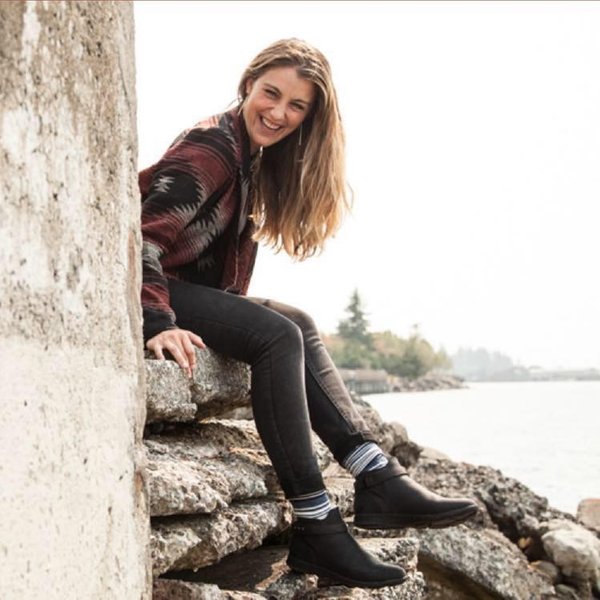 My only expectations are to have fun and leave more inspired than I came. I have a feeling it won't be hard to accomplish those goals! I will talk about this more in the next question – but collaborations, ideas and partnerships with other Steemians is something I hope to get from the event as well.
I've been putting a lot of energy into collaborating with other Steemians lately – and meeting in person is where a lot of these ideas are born!
Are you going for business or pleasure?
I did a free-write on this the other day for those who want to read that whole Post – but here's an excerpt from that which really sums up my thoughts.
Pleasure first. Always pleasure first. I plan to get an incredible amount of joy, fun, connection and good stories out of this event. I'm already planning to run on little sleep so I can soak up every moment and experience that I can.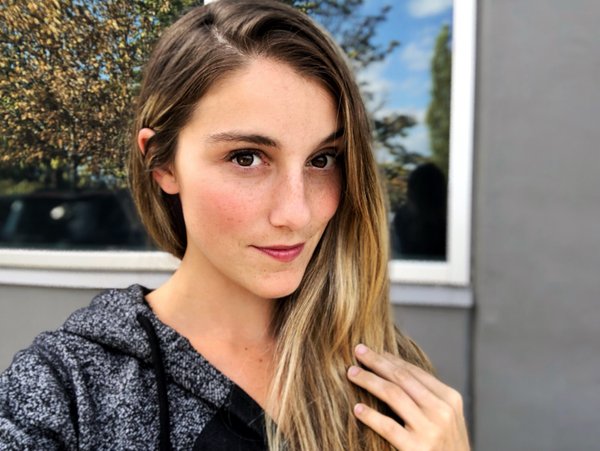 On the business side… business feels like a strong word. Collaboration feels more like what I'm feeling. Coming out of the Toronto conference, I've had a few project ideas and collaborations with people I met there. You can't replace that. Those ideas and those conversations may NEVER have happened if we weren't together in person. Some of the best ideas happened at 2 am while we were all sitting around a roof top deck chatting about Steemit. Or while I was makin' a fool of myself with @maryjaney going to a baseball game in FULL star wars costumes. You never know when inspiration will strike. (Insert Empower strikes back joke here?)
I hope to leave Steemfest not only exhausted from all the previously mentioned pleasure, but full of inspiration and budding with collaborations and fun projects. There is a certain magic in working on a project with other people who are also passionate and excited about what they are doing. Some of my greatest joys on Steemit lately have been in these kinds of partnerships.
Tell three fun facts about you
Fun Fact # 1 - I'm an internationally certified barista.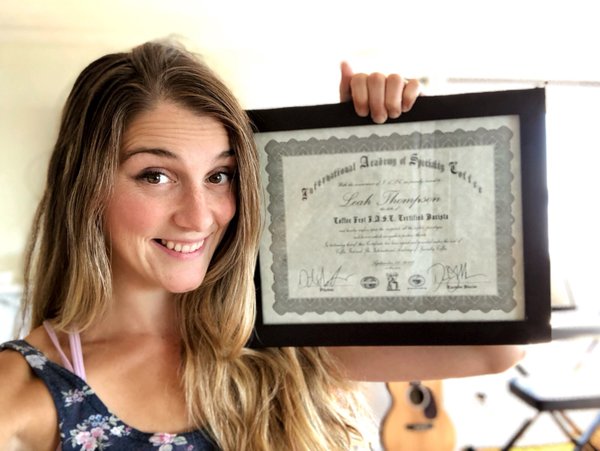 (aka I'm a total coffee snob and you would probably be embarrassed to be seen in a coffee shop with me.) My poor friends roll their eyes when they order their mocha's and I launch into my order. Honestly though, I love the art of preparing an excellent cup of coffee. So where does the international certification play in? About a decade ago, I went down to Seattle to take a huge written exam on coffee and prepare drinks for some of the most influential coffee minds in the world – all while they evaluated me and asked me questions. It was intense – but a really cool experience!
Fun Fact # 2 – I spelt my name wrong for the first 18 years of my life.
Not by accident either. I blame my parents for this one. My name is Lea and when I was a baby – I was totally bald for the longest time. People always thought I was a boy and my name was pronounced "Lee". My parents literally started putting an H to the end of my name so that people would know I was a girl. Even though my birth certificate said "Lea", I spelt my name Leah all the way through high school and the first part of university. In fact my high school transcripts and everything say "Leah".
Considering the monster sized mane of hair I have now – this whole story is a little comical.
When I was 18 I decided that I liked my original spelling better because I thought it looked prettier and decided to revert back. Ps... if you look closely at the photo above with my coffee certificate - you'll notice my name is spelt Leah!
Fun Fact # 3 – I'm a certified white water raft guide in the State of Washington.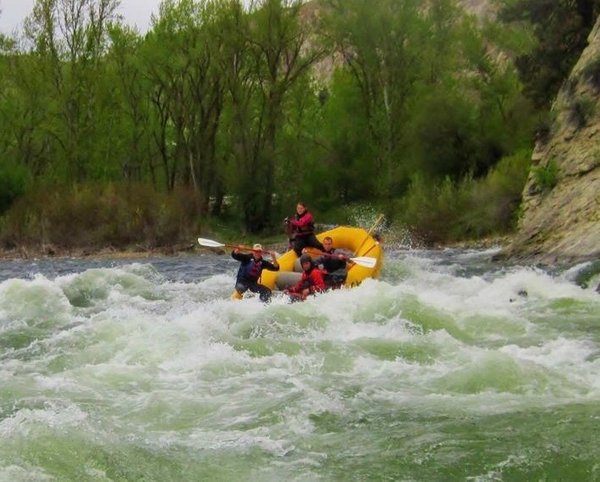 That's me in pink guiding the raft!
Yep – being on the river kind of terrifies me, but I wanted to do more white water adventures and so I decided to jump into the most intense/scariest training I could find. The training to actually become a river guide. I spent over a month where I worked all week at my job – and then drive 5 hours after work on Friday, sleep in my car- and do training for 12+hours Saturday and Sunday – and then drive 5 hours back.
This was definitely one of the biggest "get out of my comfort zone" experiences I have ever had. To give you an example of how intense the training was – we had the pass the following test in order to pass. We had to purposely flip a boat full of people (fellow trainees) in the middle of a big rapid, pull ourselves on top of the boat, harness ourselves to it, flip it over, get back in the boat, find each person in the middle of the water, and pull them back into the boat too. All in under two minutes.
I have no interest in actually working as a raft guide and putting other's lives in my hands – but I learned a lot of river skills through this training that I will always have with me!
Tell us whatever you want to add, let the people know who won a free ticket to Steem Fest!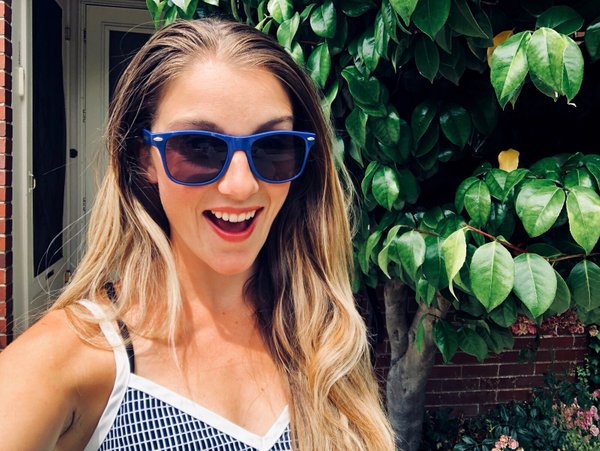 I'm super excited that this will be my first time in Europe. I can already kind of feel in my bones that this trip is going to move and shake me in ways I can't even expect. I think every time we experience new places and meet new people – we learn a little more about ourselves. I'm excited to see what comes out of this trip and feel super open to whatever experiences come my way.
---
---