Hi Friends!
I just got home from the Creators Conference in Toronto and have had a blast looking through all of the crazy photos and moments we had from the trip! One of the highlights was definitely going to a Blue Jays game together! When we heard from @steemcafe that it was Star Wars night... @maryjaney and I couldn't help it - we packed full costumes.
We were so stoked to see other steemians decided to dress up too!!! The @babysavage ewok definitely took the cake though.
Ps... Mary took a ton of ridiculous footage in the wookie costume - so watch for a crazy mashup video coming soon!
Shots from the Game!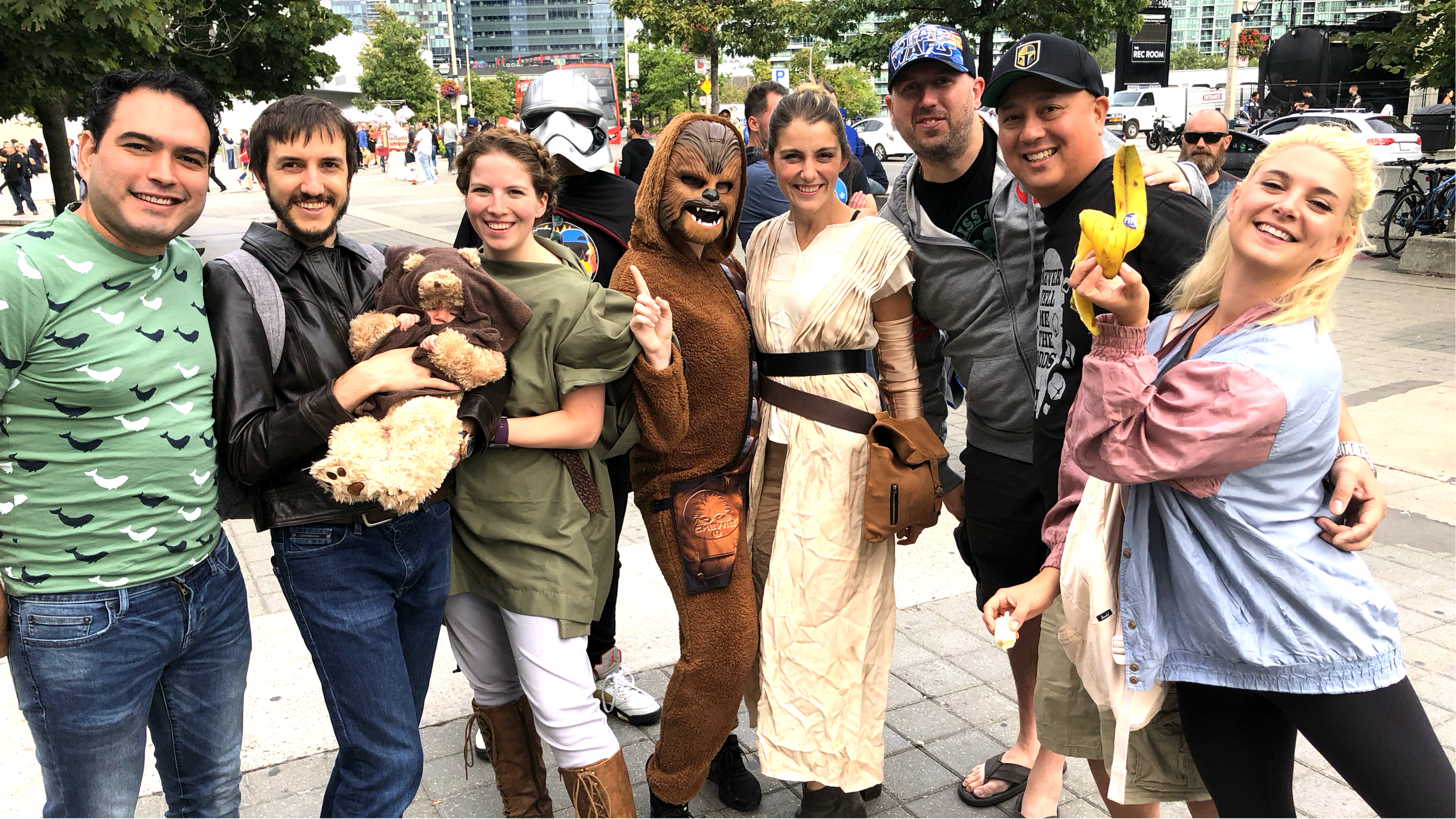 The gang!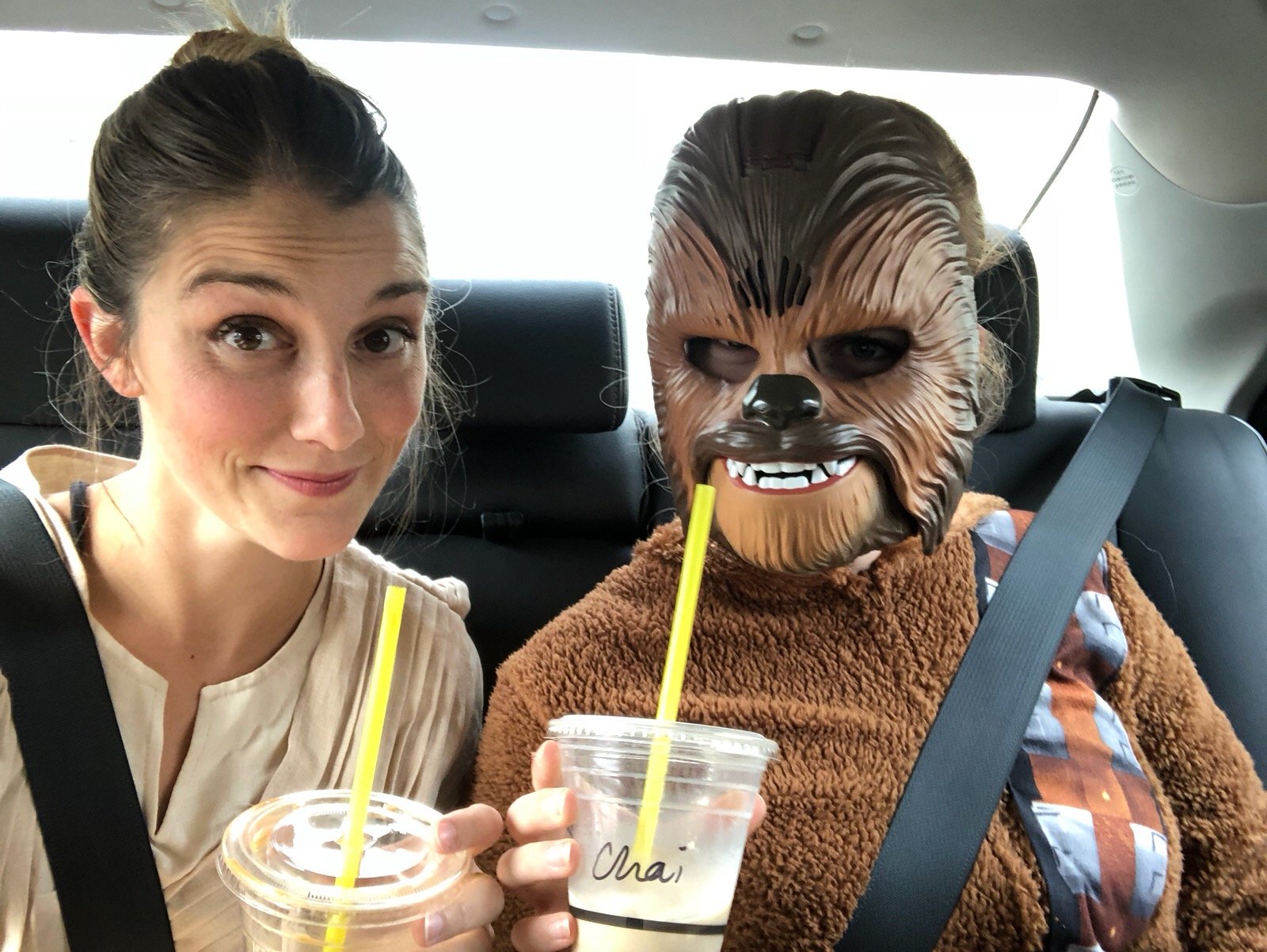 We had way too much fun dancing in the back of our uber and freaking out cars next to us on the way to the game.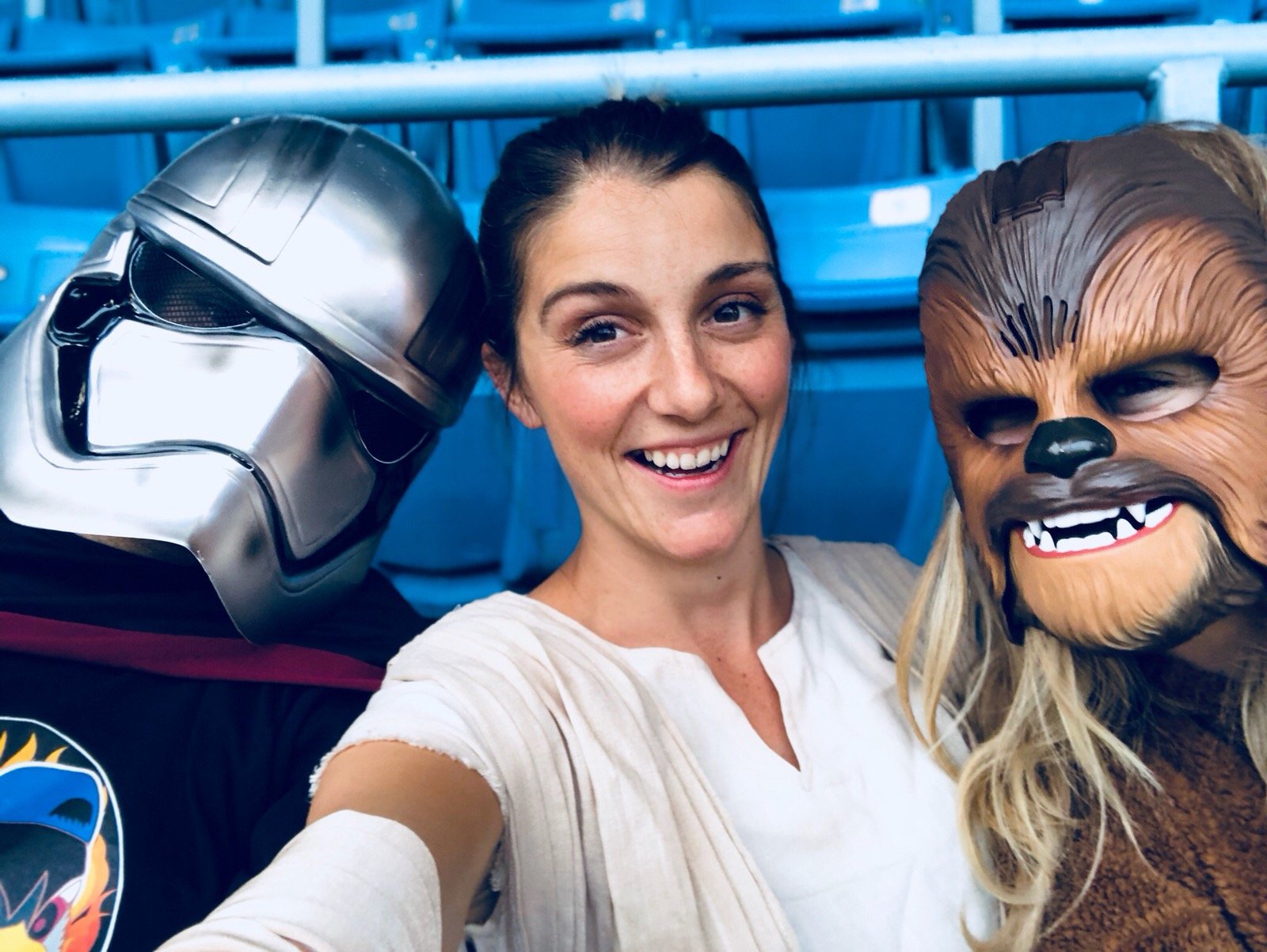 Me, @maryjaney and @originalmrspice representin' at the game.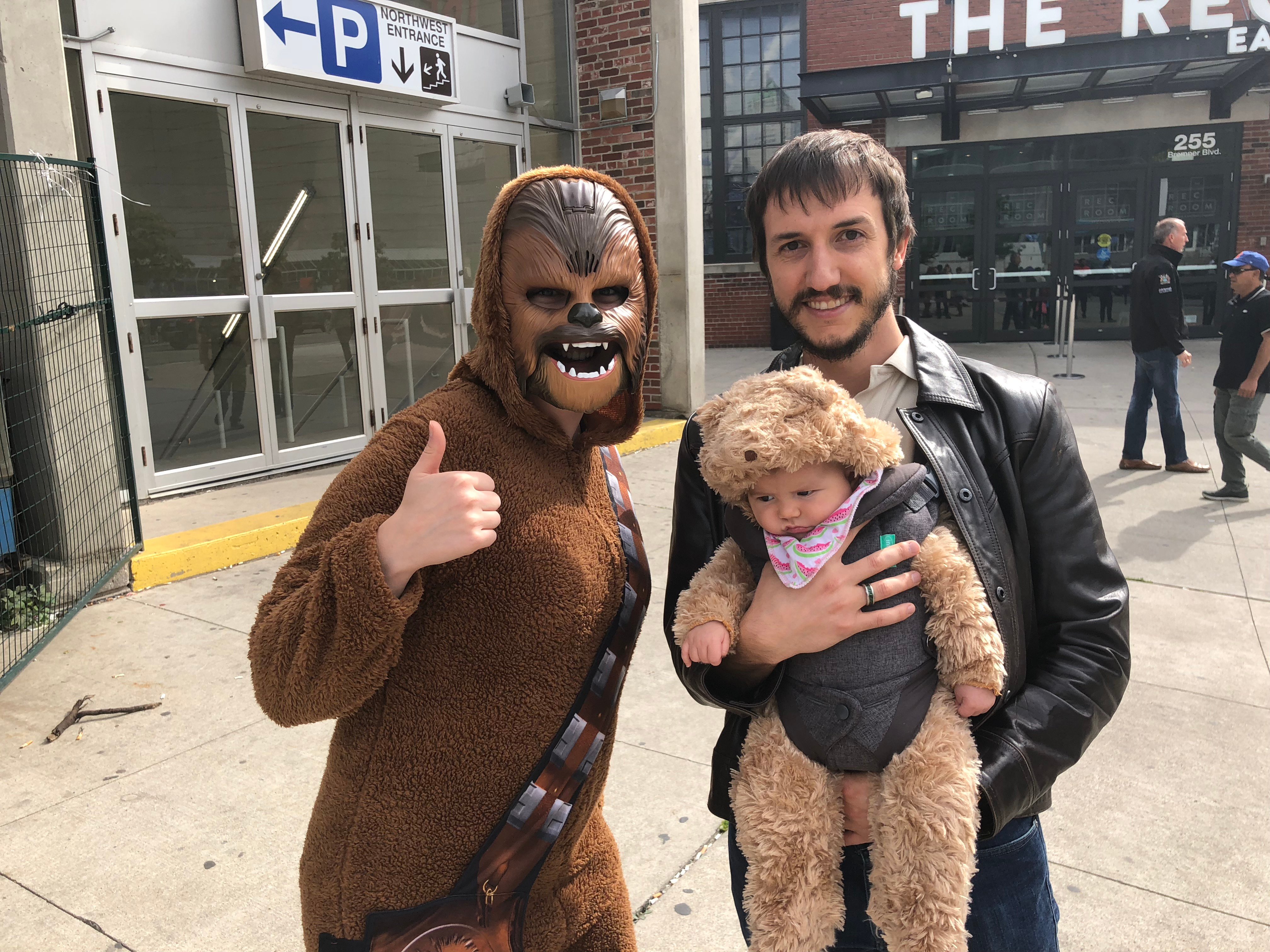 Baby Ewok... stealin' the show!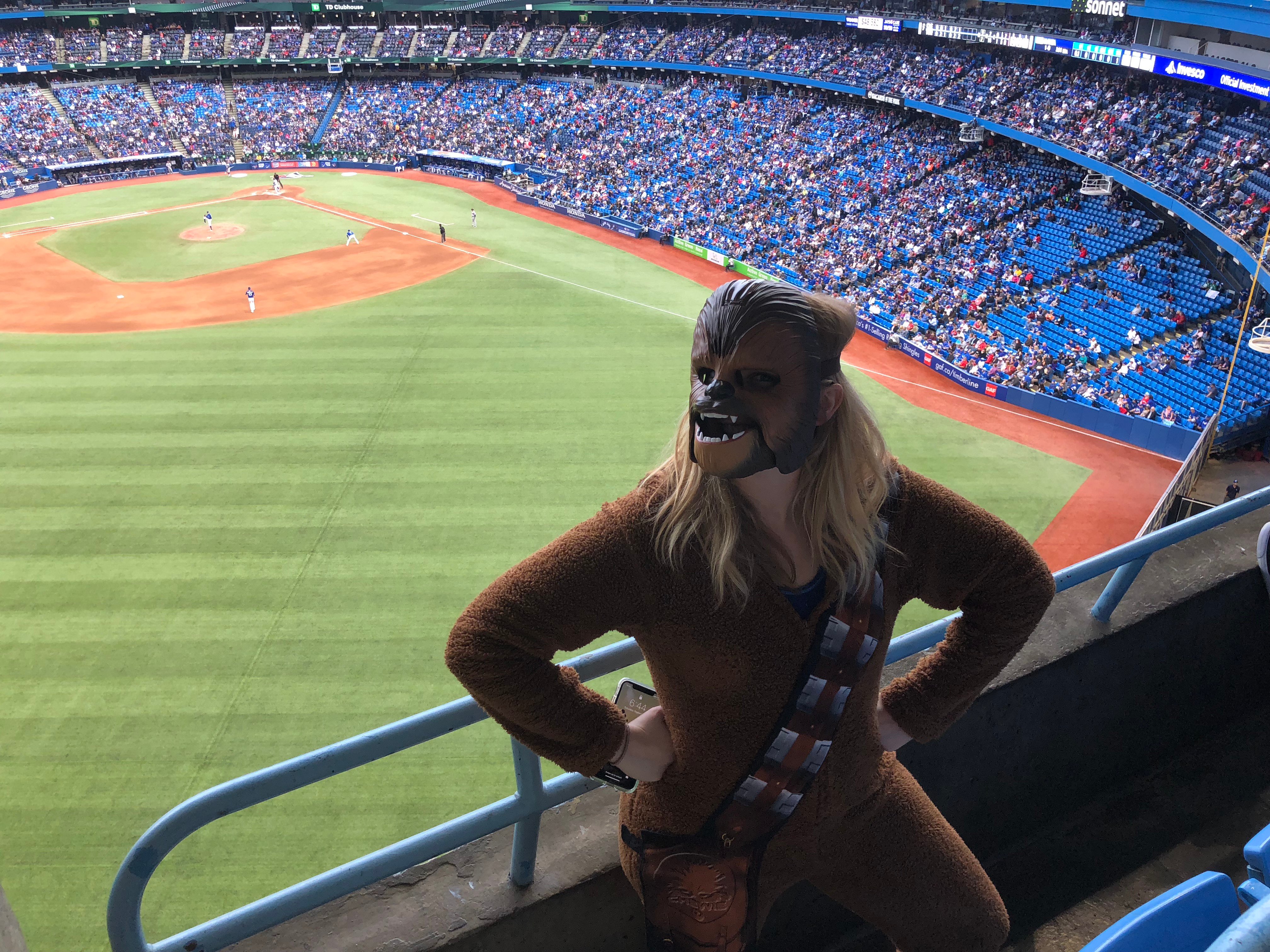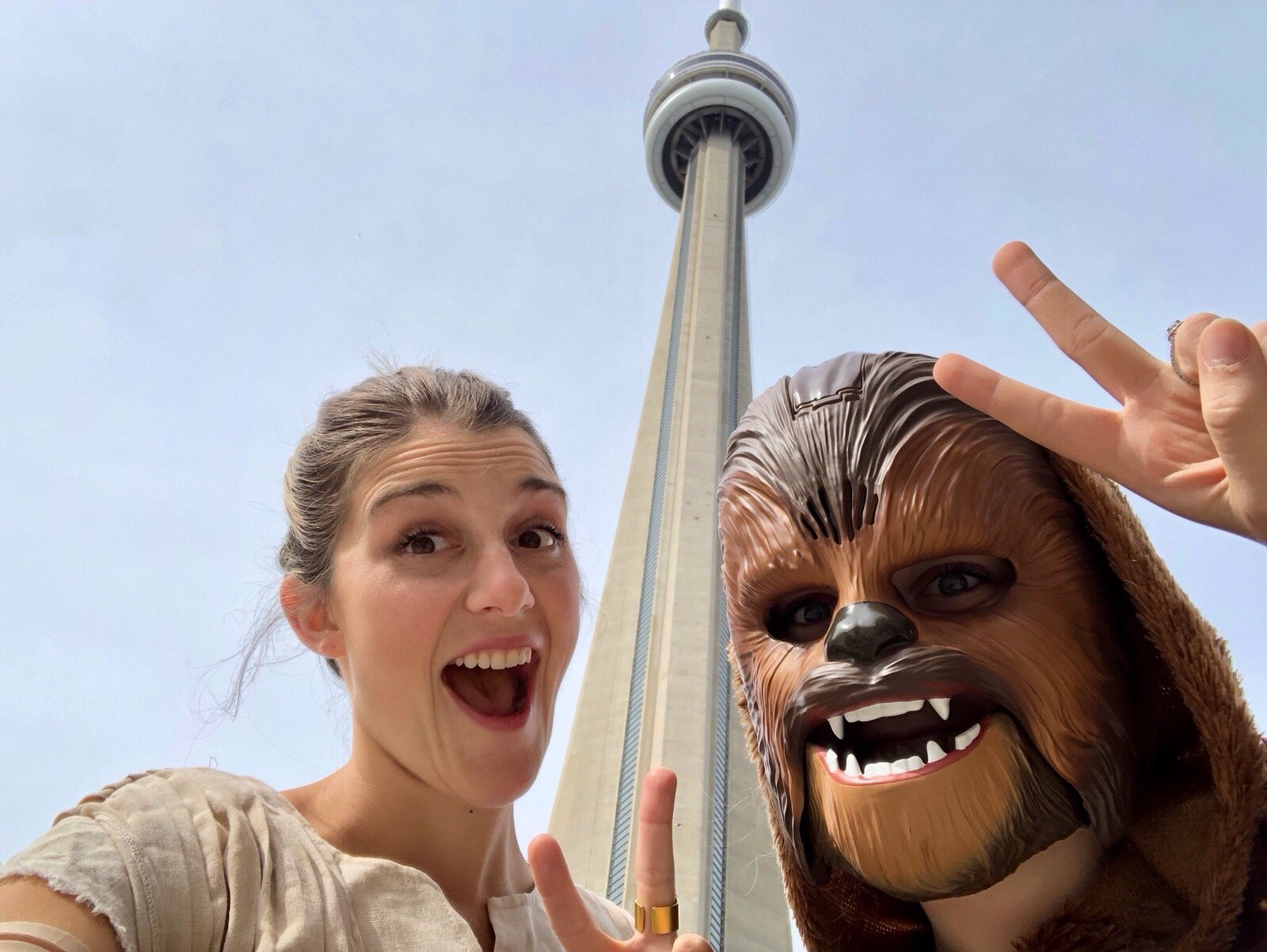 Rey and Chewie sight seeing in Toronto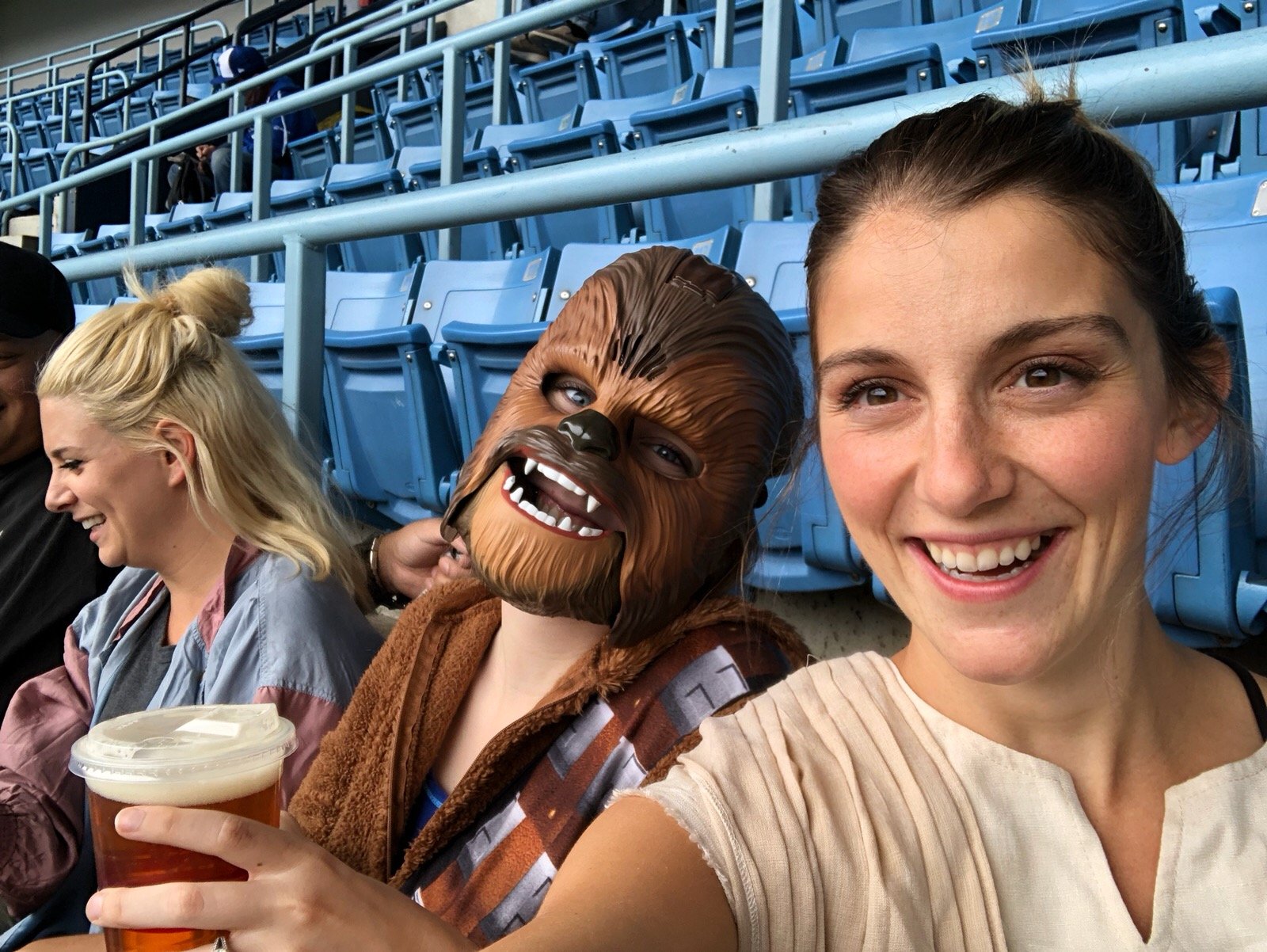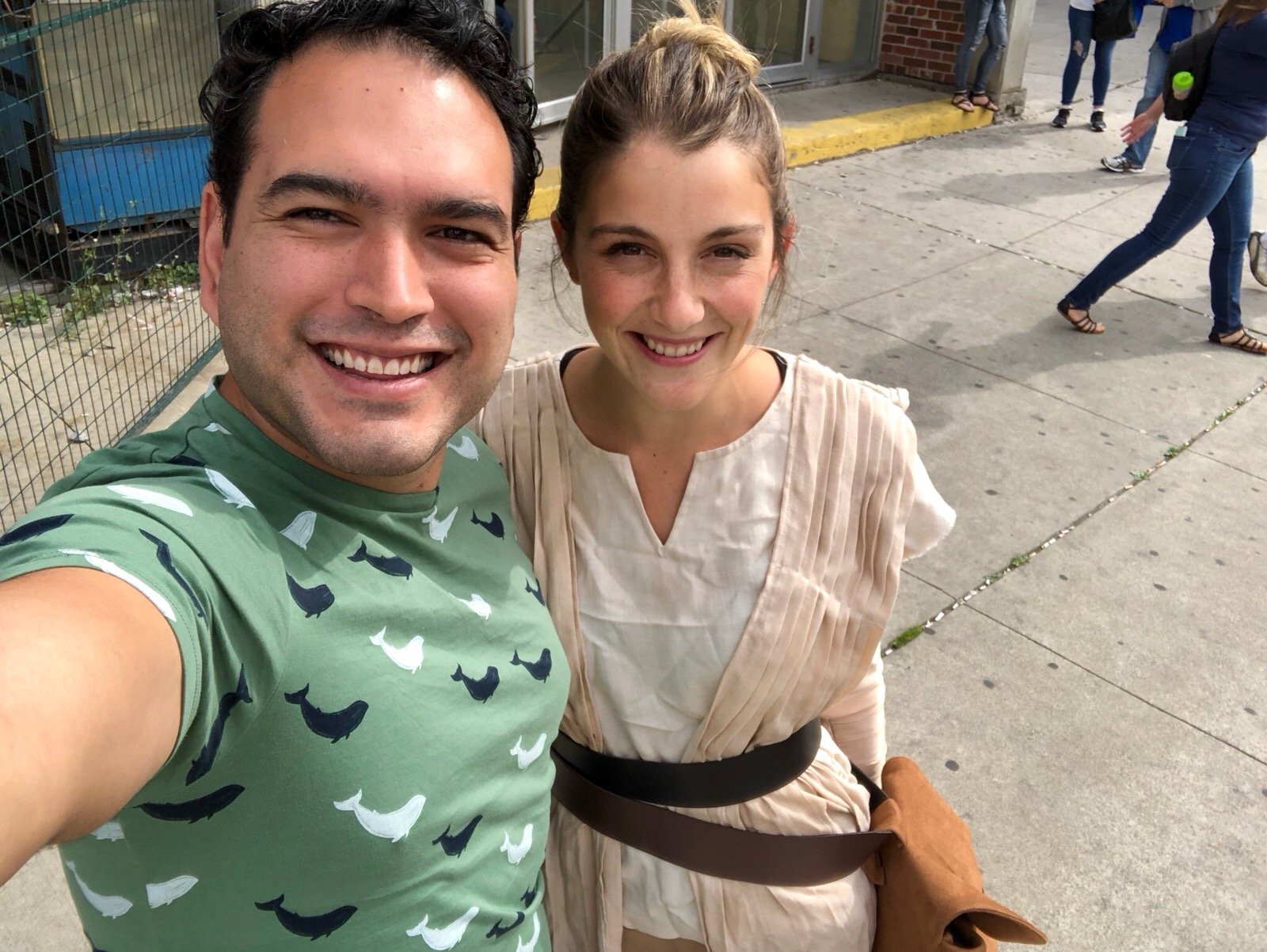 @anomadsoul may have missed the memo on Star Wars night...but can we all take a moment to appreciate the whale shirt??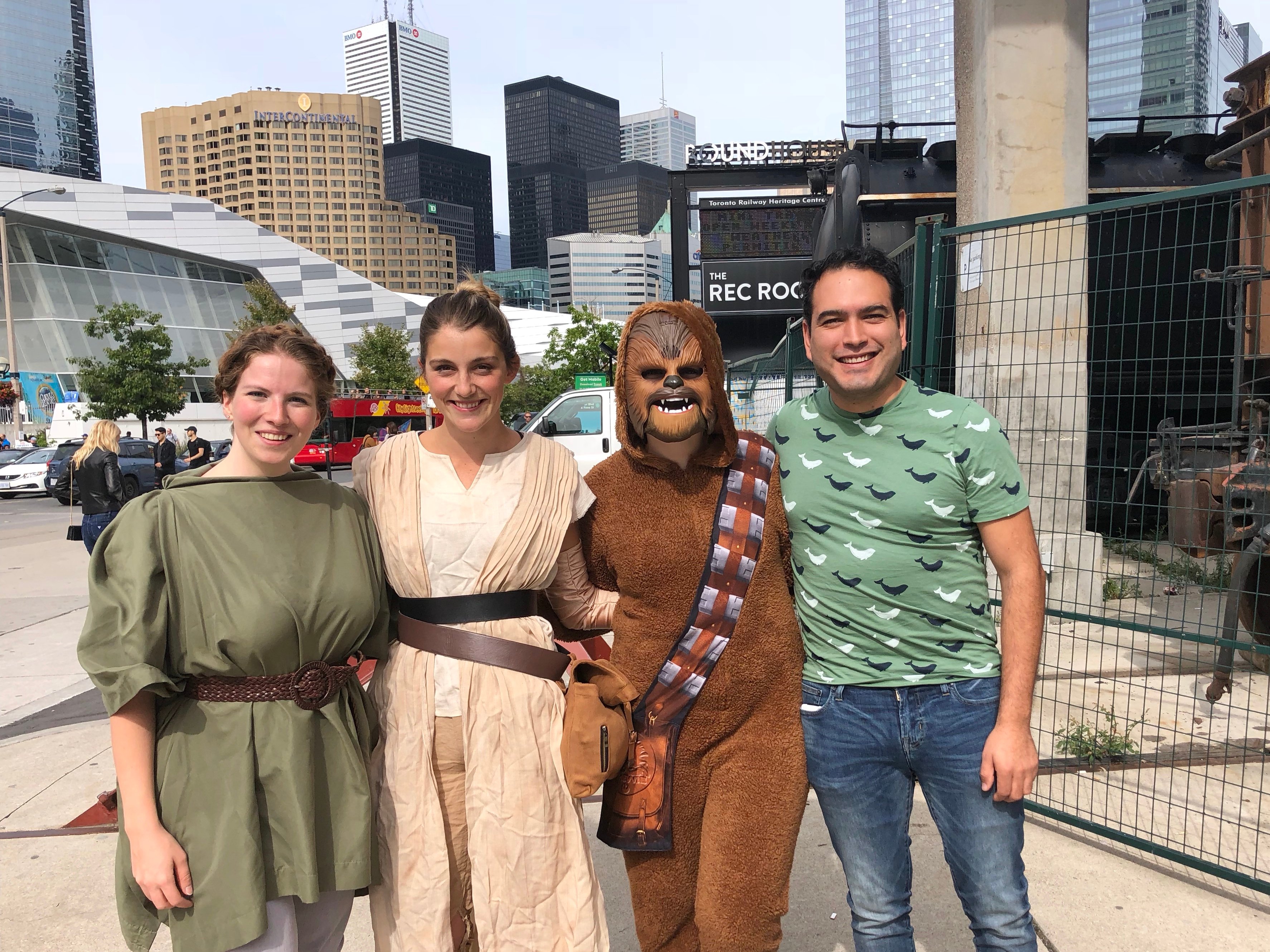 I was so impressed with @katysaveage's costume! She literally made it herself and threw it together the night before leaving. Respect!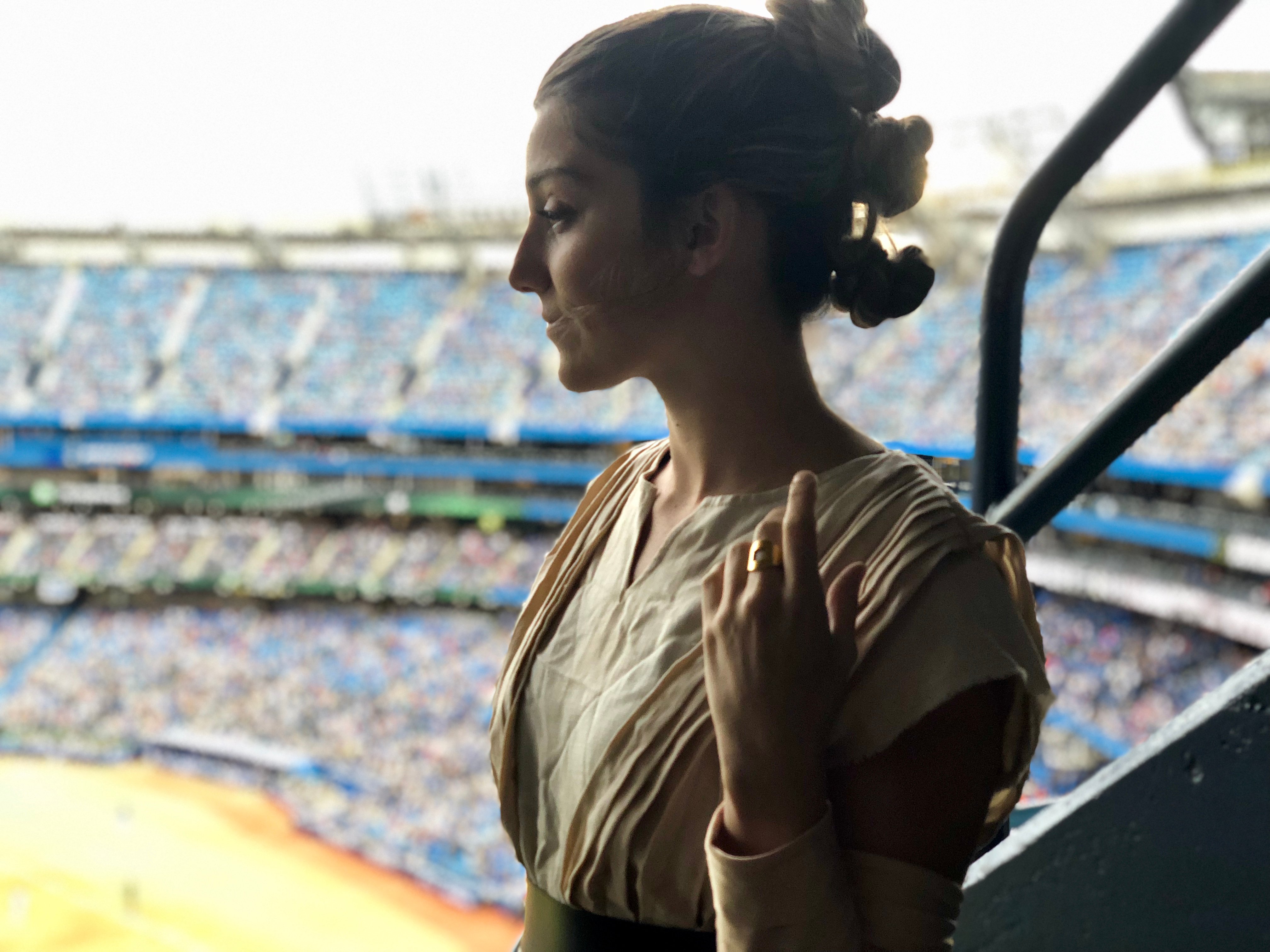 Did you know that Rey loves Mene jewelry? ;)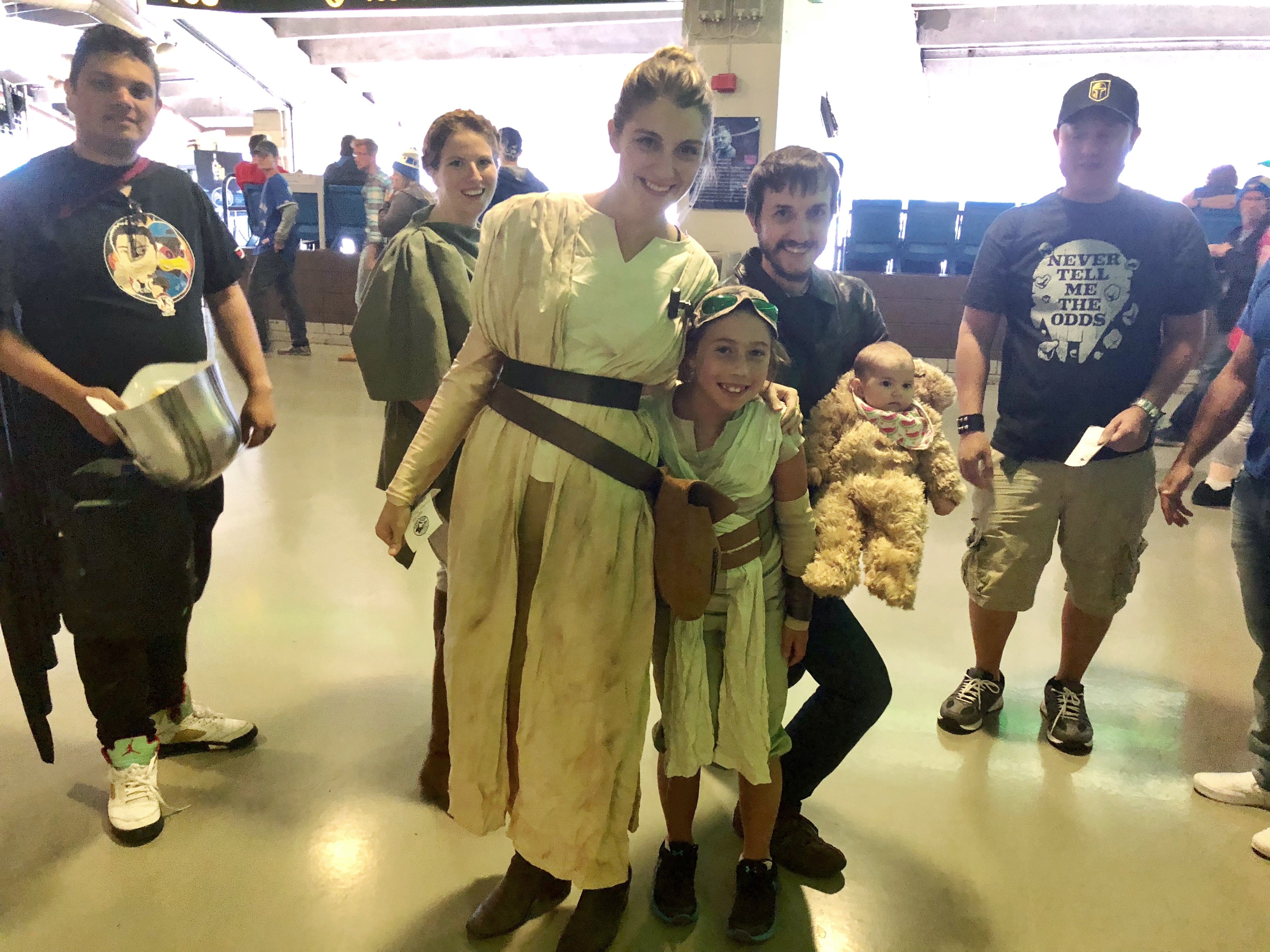 Rey representing at the Blue Jays game! Actually... meeting this little girl was one of the highlights from my whole trip. I'll do a vlog telling the story soon.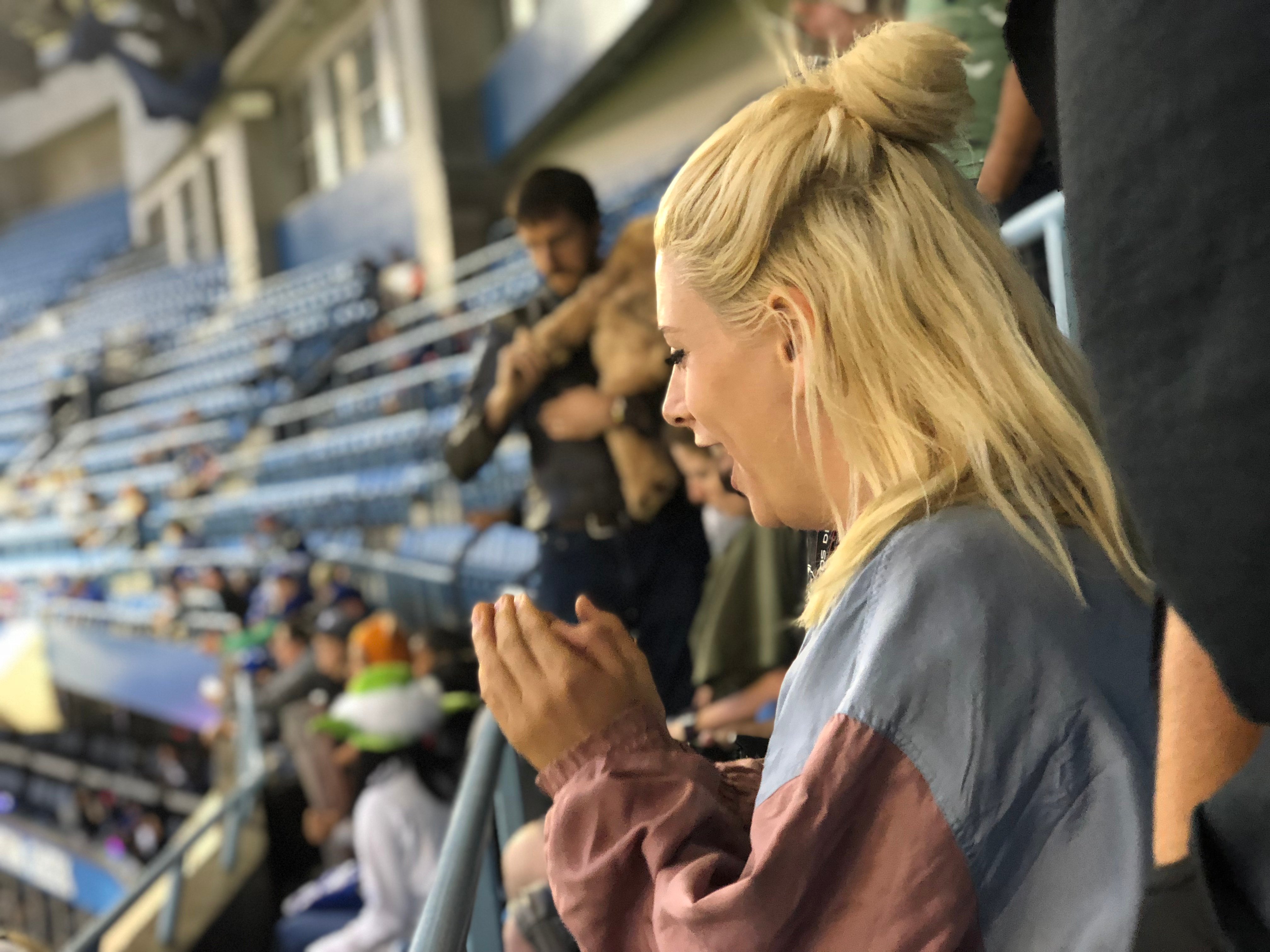 @lifesacircus feeling totally crushed after the Bluejays lost by 1 run in the bottom of the 9th.
May The Force Be With You


In case you can't tell by the posts that all of the Toronto attendees have been sharing - we definitely had a fun time during the conference! Huge shoutout to @steemcreators crew for putting on another incredible event.
There is so much value to be had with meeting up with fellow steemians in person. It's such a cool experience to have mix of fun, learning, collaboration and great conversation.
Xo, Lea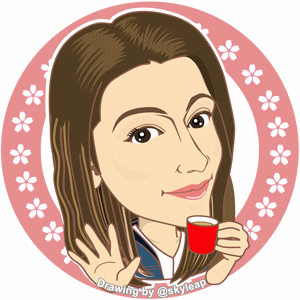 ---
More of my Steemy Adventures
---