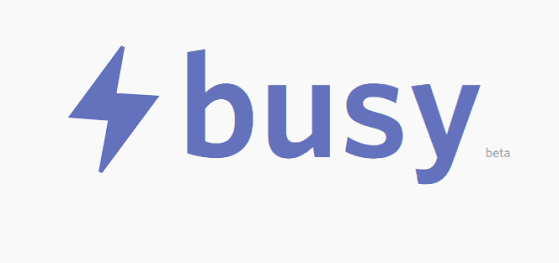 Hii Everybody, Do you know you can use steemit like other social media, I mean you will get notification of your all activities in real time such as upvote, comment, resteem, mention name and transaction details. Let me introduce you busy which is an amazing platform for steemians. It has all advanced features including full access to your account, you can write the post with it and notification well. With the help of busy, you will be able to write your post in a more efficient manner and you can earn free upvotes from busy.
Benefits of using busy
1. Profile:
You can easily see your profile in detail such as reputation score, joining date, voting power and vote value.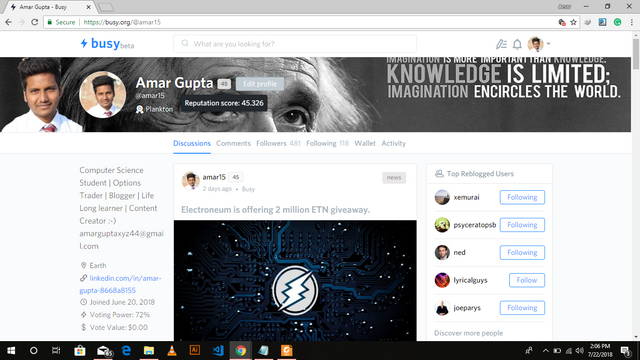 2. Upvote:
You can see who upvoted your post with details, how much you have earned by a person's upvote.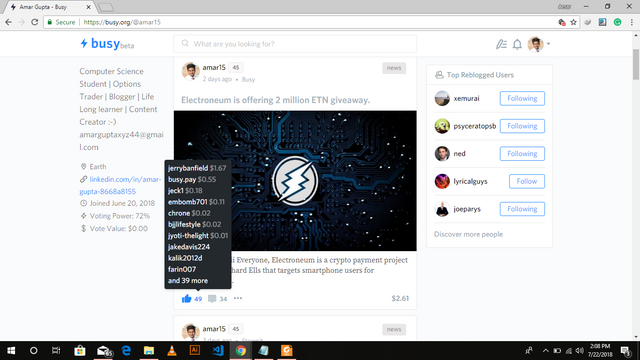 3. Comment and following details:
You can see your comments like steemit and you can check who started following you.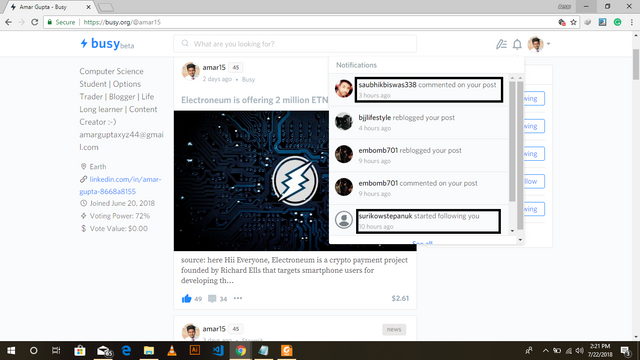 4. Resteem:
On busy.org platform resteem is known as reblogging that's a really amazing feature you get to know who reblogged your post.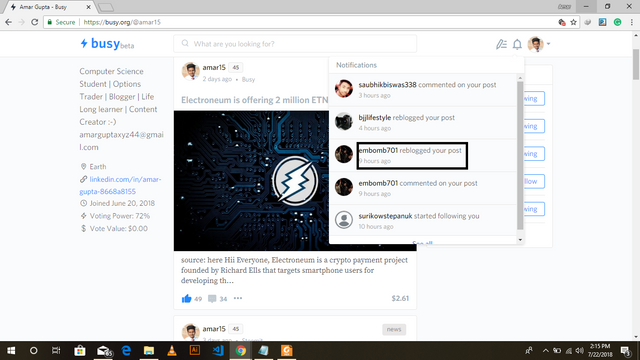 5. Mention Name:
Suppose if someone mentioned your name anywhere you will get notified who mentioned your name.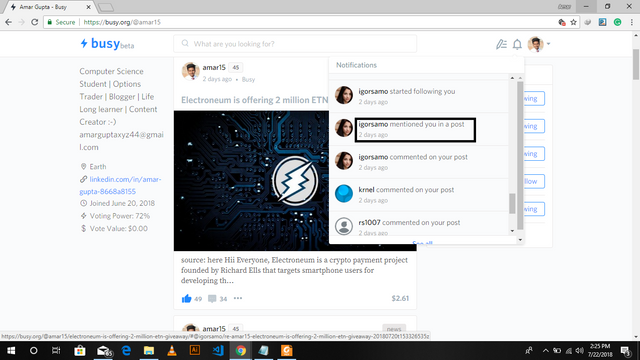 This is not the end it has many other good features that you should explore.

So, Grab this opportunity what you have to do.....
Just follow this link
https://busy.org/i/@amar15
and login by steem connect.
Here are the steps for login:
Step-1: You have two option Singup| Login, you have click on login with steem connect. After clicking on login you will see somethin like this.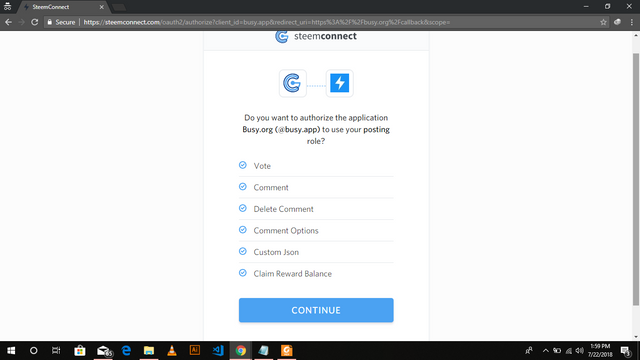 Now you have click continue and log in with steemit username and password....
Congratulations :-)
Resources: https://busy.org/i/@amar15
Thank you so much for reading, Don't get Stressed, Stay Blessed and if you like it then please give me some blesses :-)
Here are my previous blogs:
Thank you so much for your love and affection :-)
feel free to give me your feedback and suggestion you are always welcome.