Your most valuable asset on The Blockchain
I don't think it matters too much if you started with $1,000,000 or (Zero) The most valuable asset you have on the blockchain is your brand which essentially could just be classified as your Steemit account. You don't necessarily need to own a business or brand name - Your brand could be simply your own name, your personal account.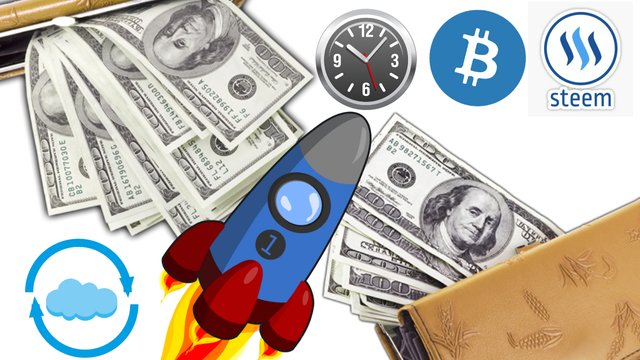 Owning a Brand & Maintaining your most valuable asset.
Whether you just have a personal account or you have an account set up specifically for business it's still a brand and it's still probably your most valuable asset on the blockchain.

My 10 years of experience of building and supporting business's has given me great insight's in to business development, not just with my own business ventures but also with affiliate partners and some big brand names and I think all would agree that their most valuable asset is their brand. Of course products and services provided would be of value but it's the brand that people fall in love with, it's the brand that makes people buy, listen, read or take action. If you provide a great product or service or if you are providing great content on a regular basis... People will become familiar with you or your brand.
People will not only take notice they will be eagerly looking for more of the same from you or your business. "People don't buy for logical reasons. They buy for emotional reasons." - Zig Ziglar


Most people just don't take time to establish themselves or their brand, I know this from experience in the affiliate marketing world. Lot's of people would sign up for opportunities but the majority of them had given up after a few weeks. Building a business or a brand can take years... Year's of dedication, blood sweat and tears, that's not to say you can't be successful in the first few week's or year's, just know this... "What you focus on expands" So be picky about what you focus on and stick with it. "Be like a postage stamp - and stick with it until you get there" - Bob Proctor
I'll be talking more about business development and brand awareness in my new campaign - How to leverage the blockchain for profit and rewards and now with the launch of @bitcoinadzclub I'll be sharing some news, reviews and insight's in to how to get rewarded for viewing adz.
Closing words: "Focus on building and maintaining a great brand it's probably your most valuable asset on the blockchain".

New Challenges & Incentives in January 2019
The Steemit Rewards Quest A simple easy to do 10 step Online Journey + a chance to Win more than $30,000 worth of prizes with the Triple Referral Contest
Also See related post: The Steemit Rewards Quest is not just for Bounty Hunters
Support @bitcoinadzclub for the chance to earn and Win bonus rewards, Win Life Time Advertising and up to 100% SP