Round 2 of the BUILDTEAM Auction Is Now Complete!
My $155 investment in BUILDTEAM tokens returned $110 in profits. :)
Last month, @buildteam announced their BUILDTEAM token on BitShares: [ANN] Launching the BUILDTEAM Token. They finished the second auction today which you can find out about here.
The Build Team is responsible for STEEM based-tools you've probably already used such as http://minnowbooster.net/, https://steemvoter.com/, and @steemsports. Instead of keeping all the STEEM profits for themselves, they decided to do something a little more fun and create a token called BUILDTEAM which they sell on BitShares and use to pay their team.
Every month, there's an open, three-day auction where every holder of BUILDTEAM tokens can send them back to the @buildteam BitShares account, and, based on the percentage each person sends, they will receive that percentage of the STEEM profits available that month.
This auction had 3,700 STEEM up for grabs. I heard about this after the first auction, so I went ahead and purchased 100 BUILDTEAM tokens at 10.2 BitShares each on August 10th. I bought a little more after that as well. I sent 100 BUILDTEAM tokens which ended up giving me 5.62% of the pool as you can see from this spreadsheet (my BitShares account name is luke-stokes).
Based on that, it looks like my $155 investment made me $110.72 in profits! Not bad at all. :)

I could also calculate this purely in terms of USD which would be $102 in profits (assuming the USD went directly to buying STEEM instead of buying BTS to buy BUILDTEAM to participate in the auction). The fluctuation of all the tokens involved makes this interesting (BST, STEEM, and BUILDTEAM).
There are so many interesting aspects to this project:
Build Team is building real things in the STEEM ecosystem which are profitable.
BitShares works well to create a token which can be exchanged for value if people believe it has value.
This auction style becomes a sort of game. Not really as extreme as a prisoner's dilemma, but close enough to draw some parallels. If people bid too much, everyone bidding could end up losing value.
It creates real demand for BUILDTEAM tokens which then gives them market value and a valuation for the BUILDTEAM holders.
It enables fans of Build Team projects to share in the profits and invest in further development.
All in all, I think this is a pretty cool system. If the Build Team projects continue creating profits, then the auction pool amount will go up which could also create more demand for BUILDTEAM tokens. At the same time, as people like me talk about this more, then more people may participate in the auction in the future which could lower the returns for everyone.
Either way, it's pretty fun, and I enjoyed playing along. I still have 60 BUILDTEAM tokens I bought at 13.57 BTS each. Maybe I'll hold those for the next auction or even buy some more for October.
If you want to participate next time, you can purchase BUILDTEAM on OpenLedger. Follow @buildteam to stay in the loop for future auctions.
Congratulations to @thecryptodrive, @bulleth, and the entire Build Team crew for their second successful auction.
What do you think of Build Team and this idea of creating tokens to support STEEM development projects?
---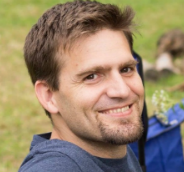 Luke Stokes is a father, husband, business owner, programmer, and voluntaryist who wants to help create a world we all want to live in. Visit UnderstandingBlockchainFreedom.com







I'm a Witness! Please vote for @lukestokes.mhth