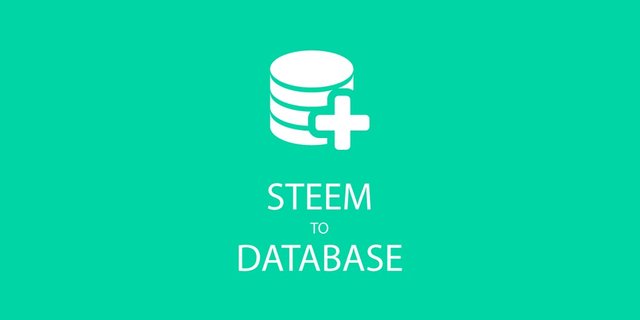 5000 SBD or 10 x 500 SBD monthly:
Hi all,
I am the initiator and main developer behind STEEMPUNK-NET (@dehenne).
We are building a Massive Multiplayer Online Role Playing Game directly on the STEEM Blockchain.
To make it work, we need the STEEM data in a relational database and not only within the blockchain. We used SBDS from steemit.inc for several months, which unfortunately turned out to be extremely unstable and not fitting to our needs.
At times SDBS caused server loads of 120 and thus was setting hardware under extreme stress. (Normal loads are between 0.5 and 2)
We wanted to and have already solved this problem by writing our own STEEM to database parser.
Features already developed:
Version 2 currently in development
First stable version is successfully used by STEEMPUNK-NET
Upgrade to version 2 will follow in the next weeks
Version 2 is:

freely available and open source (https://github.com/pcsg/pcsg-steem-blockchain-parser)
completely flexible, it can be determined what kind of data should be written to the database

If someone wants to write a software which only needs transfer data, this is no longer a problem.
the developer don't need 1TB of data

You can determine from which block you want to start parsing
Multithreads implemented

It parses a single block or a range of blocks

Multiserver implemented

Multiple servers can be requested, not always just one. This distributes the load.
What's next?
If STEEM is to come of age, then real applications have to be written and not just kindergarten bots that are casting votes on articles. This cannot be done directly with the block chain. Real applications must be able to limit, filter, compress, group or bundle data. This is possible with the S2DB.
What we want to integrate in the future:
Independent database type
At the moment only MySQL is supported. Postgre, MSSQL etc are only a few we would like to support
Developers should have an easier solution to build their own database structure. At the moment we are following the SBDS structure. This is strongly orientated to the blockchain, which is not needed for most applications at all.
Finished database dumps are missing
It takes several days to build up a complete database right from the start, since at the moment all blocks have to be queried and transferred from the servers. This could be improved massively by having database dumps available.
What is the money being used for?
I would use the money to support S2DB, SPN and other STEEM projects.
This means that this is not only supporting SPN but also other external developments would be made possible by using S2DB.
The money would also support S2DB support, which I can't really provide without funding.
For instance, I can help Developers to integrate and set it up. For example the D-A-CH (the german speaking) Community would like to use it. A lot of developers ask for STEEM 2 Database solutions.
This solution would save time in every development, since it is a database ready to use with all the variables you will ever need within the Steem Ecosphere.
I know that asking this amount of Steem is sounding like alot, but I can assure you that this is an invest into the direct future for Steem and all applications that are going to be built around it.
This post is a fundraising post for the budget proposal system from jerry banfield. https://steemit.com/budget/@jerrybanfield/introducing-steem-budget-proposals
Thanks @jerrybanfield for this opportunity!
Kind regards
Hen