I heard about.....NO I DUG DEEPER AND FOUND ENUMIVO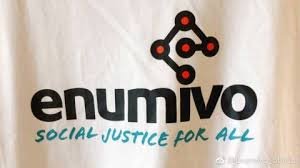 source
---
---
Strolling round the crypto sphere i learnt about a crypto project name enumivo, i know my duty is to report about the good and bad of the steemit platform and how well managing the steem ecosystem looks like and won't lie you'll, i suck at that very much and for the fact i am a hundred percent dedicated my whole 24hours monitoring graphics and trading charts etc, technically i am a crypto trader that wants to get a good profit, that's by the way - so you'll saw how bad i suck at keeping updates.
So while moving around, well note, enumivo isn't the only crypto projects around, they are bunch of crypto planets revolving around this space but i be talking about Enumivo because many people are not really seeing the value of this chain.
The Enumivo is exactly the eos chain and the difference is that its cheaper in terms of the Market RAM PRICE and CPU, i wonder why i never heard about this project for long and to see its market value around 3 cent, makes me see that it's hell under valued, i only learnt about it from a steemit post of a steemian @marshalllife who posted about a bounty and also have been among the atlas project, its pretty easier for me to get this Info's about the project.
And about the bounty you can take a look at the authors post here or I would have to say tell you all something interesting.
Let me talk about it here, the bounty is a small easy task on Twitter - it requires one to Retweet and tweet about the project and share then fill the form and in just 24hours you definitely receive your ENU AND LTS, i still haven't dig deeper to what LTS means but i did partake on the last bounty and received 500 LTS, like i said I'm busy always i only find the time to learn about the Enumivo project after i received my ENU and found its about 2usd for doing such a simple task and to top it up, its not just a day thing.
Only the first 50 people to Like, Retweet, comment and also share this tweet to other social media platforms like (FACEBOOK MINDS etc) gets 100 ENU and 500 LTS.
https://twitter.com/EnuMivo/status/1052081354475589632
ENTER YOUR ENTRIES HERE
https://docs.google.com/forms/d/e/1FAIpQLSeYOaTmlSYjpot8FHVJke0H6PvIPPEflm_QM8Sf1aCt0Jd3SA/viewform
So you can see its pretty easy and one don't have to wait, after 24hours you get your tokens on your mainnet wallet and another task comes up for another day and the loops continues, so basically doing it 50 times would make you an Enumivo holder worth about 60 or more USD and bull run is about to hit us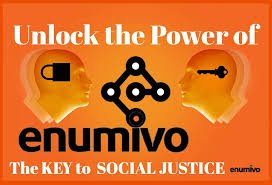 The bounty is scheduled to stop from now till, to be frank i really don't know when but i learnt the daily task would continue for a particular time, and i don't want to end either, i got Enu value of 1.5usd,i haven't checked the LTS price as i was drawn more to the project.
Who want freebies to end, nobody, so it's a good thing i learnt about it the second day even before the first bounty could end.
Well that was for the bounty, and yes many people still don't know about the project, but the thing is, see the Enumivo chain just like the EOS cause it has all EOS CHARACTERISTICS.
fast, scalability and all That.
And there is a fun part to It all, this is the fact the Enumivo project envisioned the UBI to get integrated in to the swift fast chain - the UBI would be a dapp on the blockchain and would see that every one as long they are breathing and human would receive a particular share as a basic income
the UNIVERSAL BASIC INCOME
So You all see the Enumivo project has a lot in stock to dish out to the community and also to investors that believe on the overall project.
And Why is it still undervalued like that, we don't know, might be because of the bear season or some crypto factor but i also think the community are active too and support of the project - to be sincerely the project is supposed to be on Bigger exchange, still don't know all about it in full details but with all i have seen and the swiftness and responses from the admin and also the ENU i received on my wallets - the project is great - has a very fast transaction,active community and smart moderators.
What else does a crypto project needs?
The Enumivo project is definitely shooting to the moon.
You can join the Enumivo crypto community on their telegram.
Https://Enumivo.org
Https://Enumivo.com
Https://t.me/enumivochat
To know more or to Join the bounty and received Enu/LTS