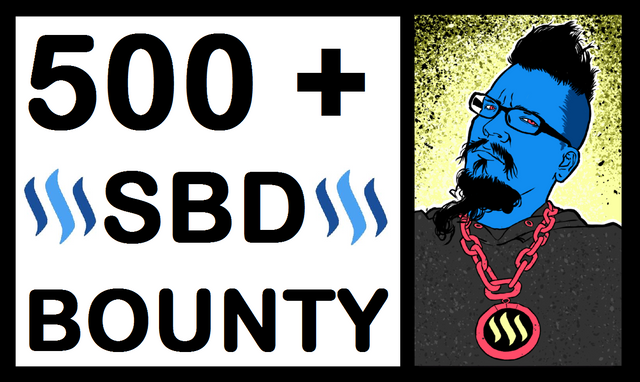 I can come up with ideas, but I lack the skills to make some things happen.
---
I cannot write programs, I am not a coder or a dev, and I'm not really sure what it takes to get certain things done. This is why I am offering up a 500+ SBD bounty to anyone who can get this job done. For maximum exposure, I'm also tagging this in the #steemgigs category.
THE ISSUE
---
Let's face it, it can be really hard to find certain posts on steemit. The post history of some users is like a bottomless pit. Newer users really have no idea about the things that happened before they arrived, and locating certain posts becomes like a "Where's Waldo" game that some people never win.
In a lot of ways, it is very hard to even get to know another user. Their ideas and creations quickly get buried and for the most part we only get exposed to whatever topics or posts they are currently posting or have posted in the recent past.
THE IDEA THAT I WOULD LIKE TO SEE BECOME REALITY
---
Eventually, I would like to see this become a feature on steemit itself. For now, though, perhaps it just needs to become another off-site resource. Either way, I'll willing to pay to get it done.
Imagine that you could select a username and then choose a tag. When you select the particular tag for a username, every post that user ever made in that tag would show up in order.
By way of example, let's say that a gardener joins steemit. They find the @papa-pepper page and notice that I claim to be a gardener. Since this interests them, they wonder what posts I've made in the "garden" tag. However, my posts are varied, and by scrolling down in my post history they mostly see animal posts, contest, and other content. They conclude, "Maybe he is not such a gardener after all," and move on...
If this tag idea becomes implemented on steemit, though, or if we are able to provide an off-site resource, then the user could just select my username and click on the "garden" tag. Instantly, every post I've ever made using that tag would be instantly available for them to explore. Now, rather than concluding "Maybe this guy is not such a gardener," they will conclude, "Cool, what an interesting gardener with some great gardening posts!" Can you see the difference?
MY <3 MINUTE VIDEO EXPLANATION
---
HOW YOU CAN HELP
---
If you understand my goal in this idea and think that you can get the job done, please let me know. If you agree this this would be an amazing idea to get created and available but have no idea how to get the job done yet still want to help, please consider resteeming this post and telling your steemit friends about the idea.
I think that this could be a huge tool for increasing our interaction and understanding of one another, which will help build deeper relationships and the community as a whole.

THE "+"
---
I am officially offering a 500+ SBD bounty. The 500 SBD is a set amount that will come from my own wallet. The "+" is because once this idea becomes reality, I will do a promo post about the tool and give all the liquid SBD/STEEM from the post payout to the creator of the resource.
CLOSING THOUGHTS
---
Yesterday when I was at the "STEEMY SUMMER PARTY" in Kansas City, I was discussing this idea with @jacobts and @stellabelle. (And yes, I will do my official recap on the meetup/party in the near future to let you all know my thoughts about it.) Anyway, @stellabelle had made the comment that she was even having troubling finding one of her own recent posts. Let's face it, there certainly is room for improvement in the ways that we try to locate previous posts, and I think that this particular idea will be a HUGE step forward to our community.
Thank you for your time everyone, and please feel free to share any ideas or thoughts that you may have about this idea in the comment section below.
(Also, the colorful @papa-pepper artwork in the cover image was created by @shayne, in case you were wondering.)
---
---
Until next time…
Don't waste your time online, invest it with steemit.com
---