(英語の後に日本語が続きます)
This picture was taken at another farm next to ours. They grow flowers for buddhism ceremony.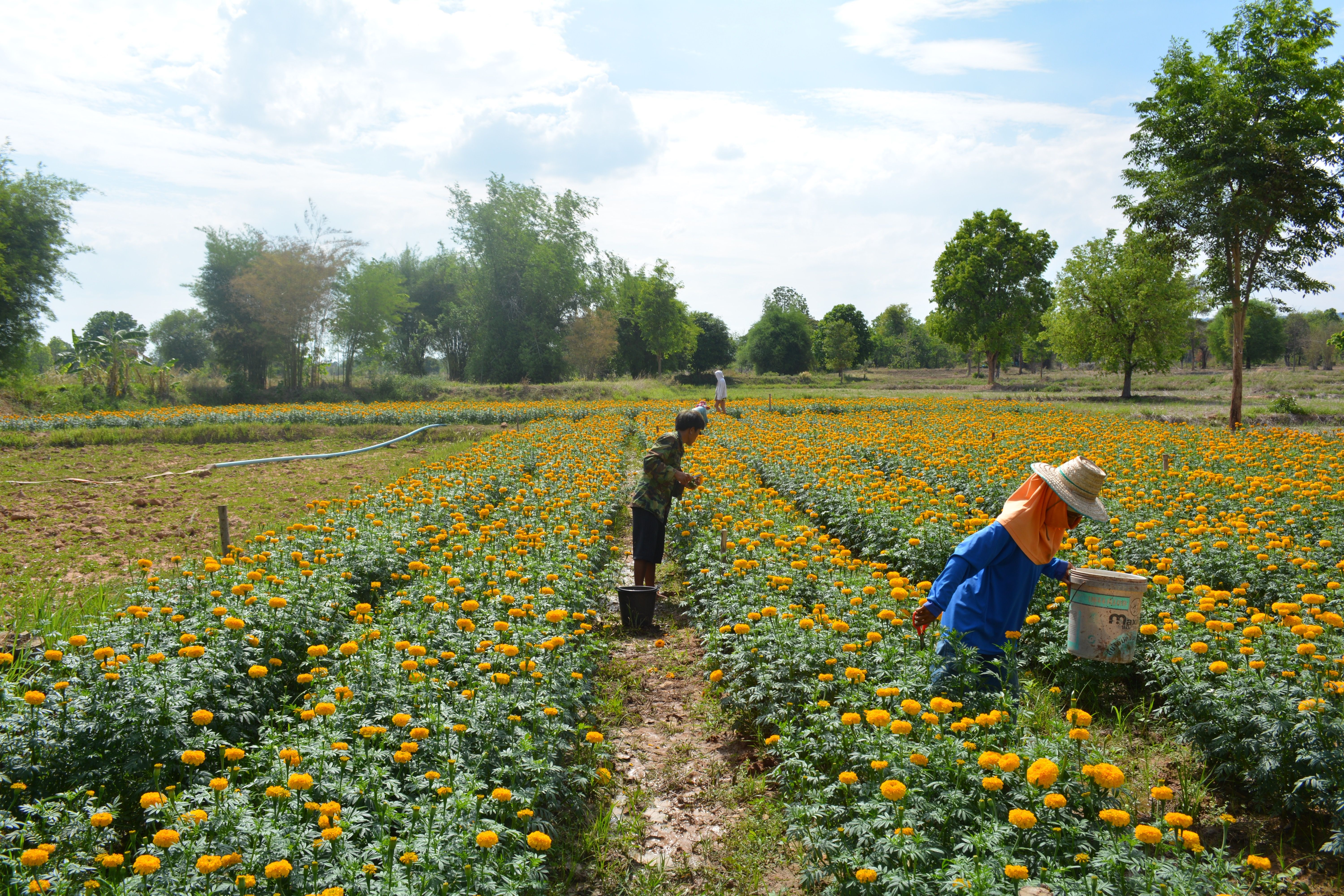 Helllo, I'm TAKEUCHI.
It hasn't been long since I started cryptocurrency trading, now I'm so obsessed and finally I am here, steemit!
Here I would like to talk about "Will CryptoCurrency Help the Local Economy?".
Exchanging opinions by comments is much appreciated, and my goal is to take a real action to help the local economy and all rewards from here goes to my project.
First of all, let me introduce myself.
I've been living in Thailand for 3 years for work, and I have a Thai wife.
The parents of my wife are rice farmers. I can say they are comparatively poor.
Rice farming in Thailand doesn't make much money. You need to hire many people to implant young rice plants and need to pay a lot for a harvesting machine, but trading companies don't pay much for farmers. Some people say it's better not to make rice anymore.
but the reasons why people still do rice farming is because of the quality of the soil in the region, amount of rain after rain season, as well lack of knowledge about other farming might be another big reason ( and most important).
The parents of my wife are old now, and not making money from farm. Now they live on a monthly allowance which I support.
It is relatively poor rural area, but a lot of nature still exists there and very quiet.
I and my wife have been talking about making a business that uses newest farm tech which is fully independent. (i mean without any monetary support from the government, etc.)
However, as I mentioned above, even the newest technology has some difficulties here due to the severe climate and water shortage. We need to install machines to control temperature of the water and its supply. As well finding a market is another problem for us now.
Once we almost gave up our dream but I'm starting to think that cryptocurrency could be the key to make it happen in the near future..
(to Vol.2)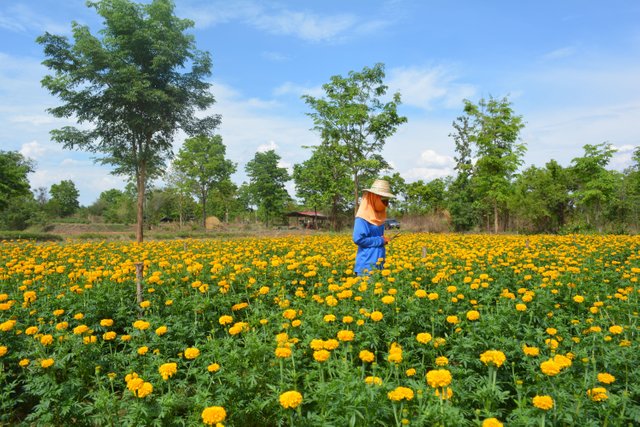 こんにちは、竹内です。
暗号通貨歴は浅いのですが、すっかりハマってしまいついにsteemitに投稿するに至りました。
ここでは暗号通貨を使って地域経済を救うことができるのかという話をしたいと思います。
コメント欄で意見交換を行い実際にアクションを起こす所まで持っていくことが目標であり、得られる報酬はそのために使用するつもりです。
まずはじめに私の身の回りのことについてご紹介したいと思います。
私は3年程タイに駐在員として住んでおり、タイ人の妻がいます。
妻の実家は米農家で比較的貧しいと言えるかもしれません。
タイの米農家は正直言って儲かりません。田植えには大勢を雇い、高額で機械をレンタルして収穫を行い、業者に二束三文で買い叩かれるのです。最終的に赤字になることもあるのでやらない方がマシとも言われています。
それでも何故米農家を続けるのかと言えば特有の土質によりその他の農作が困難であり、また雨季以外では降水量が足りず、大規模に野菜を育てることが難しいのです。それ以外に言えることと言えば、稲作以外を知らないことも大きいのかもしれません。
妻の両親は高齢ということもあり、稲作からはあまり利益を上げていない状況です。
現在はほぼ私の仕送りで生活費をまかなっています。
それなりに貧しい地域ですがタイの田舎ですから自然も多く、大変のどかな場所です。
妻とはいつか自分たちも現代の農業技術を駆使して自立した農業関係のビジネスを展開したいと話しています。
先述の通り、厳しい気候のため最新技術を導入しても温度管理や水量をコントロールしなければならず、通常よりも多くの資金が必要となります。また作ったところで市場を確保できなければ全てが無駄となってしまいます。
しかし!諦めかけていたところですが、暗号通貨が1つの解となるのではと思うようになったのです
(Vol.2に続く)