The Day-to-Days - I am so sorry for my absence :(
I just vanished!
And I really didn't mean to :(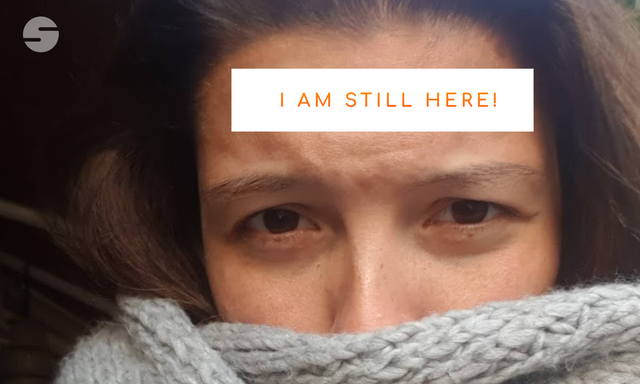 After the amazing Steemfest, I am pretty sure everybody suffered from the post-Steemfest blues. And then a busy life just took me away..
What happened?
This summer, I got this new job as a UX/UI Designer where everything is just wonderful. The people are nice, the office is comfortable, the work is what I really enjoy doing and earning my bread with. However, after a sturdy 40 hour work-week and staring into my laptop, I simply just want to spend the night winding down.
Aside from this, I took on this great, new, Steemy freelance project. My part of is, is going slowly but surely and it's taking either evenings and/or weekends. I am not announcing it just yet, but I can say that it's great to work on and you all will be enjoying it somewhere next year!
Oh, and also the internet hasn't been working at home for over a month now, so that's also not very motivational
What's going to happen with Sjennon Support?
I don't know :(
I just wanted to let you guys know what's going on with me and my life and reassure that I am not gone-gone!
Merry Christmas in advance and a lovely new year.
With much love,
Shannon.



My name is Shannon, I am a digital designer. Born and raised in Amsterdam, living in Berlin.
I write about travel, Steemit, design, food, life and any thoughts I have!