Let's all Stop Using Randowhale And other Voting Bots.
I myself have been a sucker for randowhale, I'm not sure why, I suppose it just feels nice to give your post that little extra boost and make it appear that they are worth more, because you know they are and you put a lot of hard work into them,
but when you really think about it, it's kind of a seedy affair that always leaves you feeling a bit selfish, which is not what steemit is all about, it's supposed to be a mutual aid society but the only one benefitting from randowhale is rando and maybe you, if you are lucky enough to profit from it.
Yesterday I discovered @promoted, this bot upvotes you if you promote your post, the bot does not make a profit, you get your post in the promoted tab and your post gets that little extra boost, you won't make money but the money you spend on promotion goes back into the steemit eco-system and the reward pool grows instead of it going into some guy's pocket.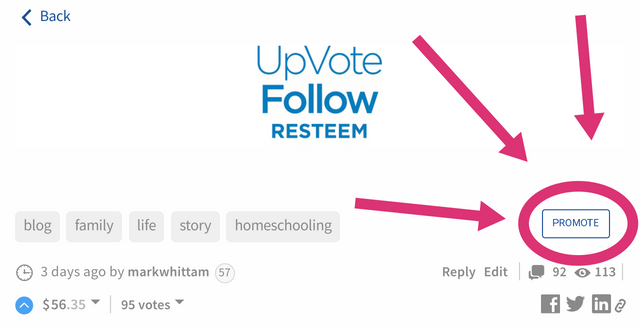 Another approach would be "what goes around comes around" I have started to donate SBD to good causes as I feel it is a huge part of what steemit is about, the other day I read a post by @stellabelle about @joanaltres who has over 10k followers, she resteems other people's posts to get them more exposure, she does this out of the kindness of her heart and never makes anything herself, she does it to help, in this post @stellaballe encouraged people to send a donation, so I did, only 8 SBD but every little helps right,
within an hour of doing this @joanaltres went on my blog, found a post of mine she really liked and resteemed it, within a day of her resteeming I had gained 40 new followers my post got 80 more views and I think It gained about $30.

This has happened on more than on occasion, once I donated 5 SBD to @elderfinancial who was trying to get a friend to join steemit, @elderfinancial posted his friends artwork and promised to donate all proceeds from the post to his friend to get her to join, I really liked the artwork and thought she would be huge asset to the steemit community so I upvoted 100% and gave a donation,
unfortunately, she didn't join so @elderfinancial gave back the 5 plus another 2 for being nice.

My whole point with this post is to prove that what goes around comes around, and the more good you do on this platform, the more respect you will get and the more you will grow because of that, and if you really want to see your post go up a few bucks, then just promote it and @promoted will bless you with a upvote that won't leave you feeling like a cheater.

I don't agree with whale hunting but on this occasion I say lets turn rando into lipstick. Shout out to @heimindanger for making me question my rando addiction, all SBD from this post will be used to promote a minnows post.

Update, This post has now been resteemed by the great @joanaltres, in addition to the SBD from this post being used to promote a minnows post @joanaltres will also resteem the chosen minnows post.:) any suggestions for a worthy minnow leave in the comments, I will get one of Daughters to choose from 5 minnows in need of a boost :)
Peace and love to the World