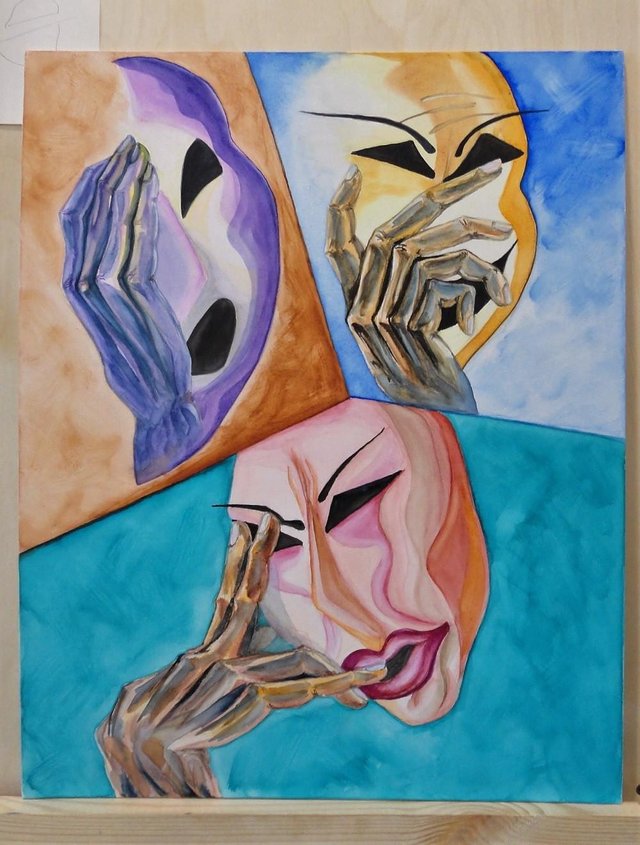 ---
Clowns paint faces, drawing on them fun or sadness. What face are you wearing today?
---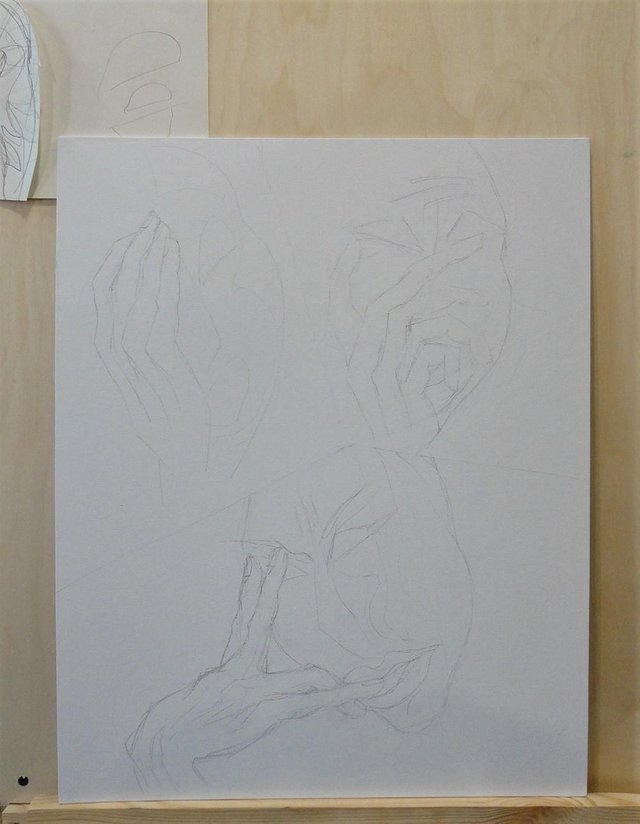 ---
When the interlocutor expresses outright nonsense, we want to cover our face with our hands. This famous gesture is associated with an instinctive desire to shut ourselves off and show that we are not with him.
---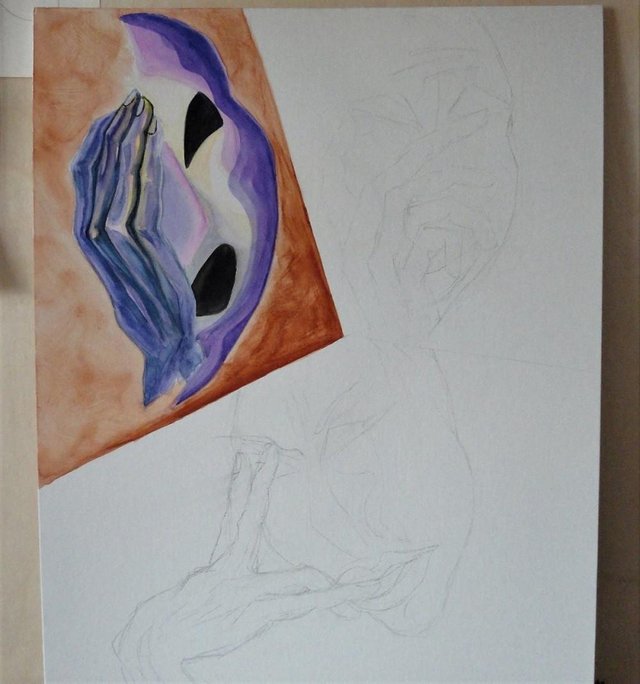 ---
Such an expression of shame, awkwardness and despondency in response to someone's stupidity. In these situations, we say, " God, what is he saying?" But instead of this phrase, we make this simple and understandable gesture
---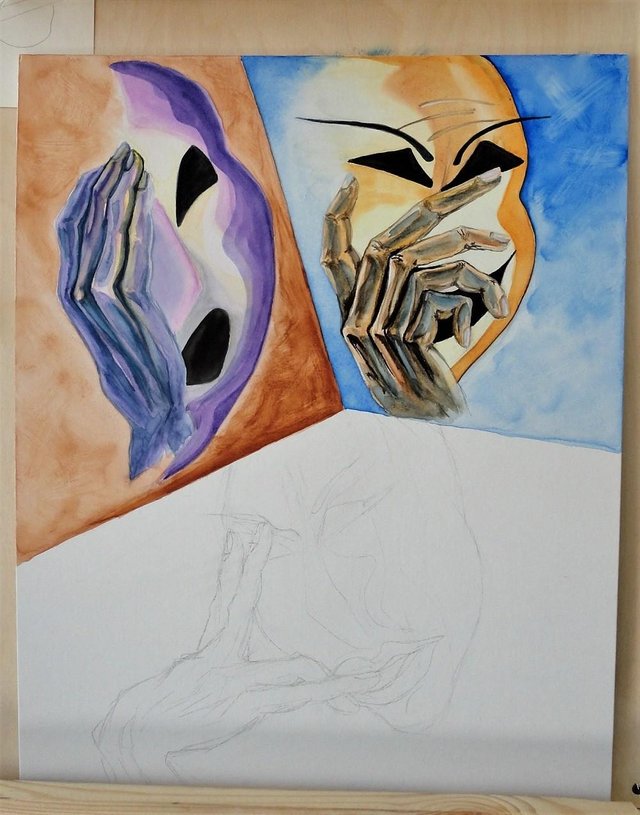 ---
Today I finally finished the second drawing "Emotions". These are two identical sizes of canvas and now I have to choose the frame for them. In my work I used primed watercolor canvases "Malevich" (size 40x50), watercolor paints, brush squirrel round No. 10 brush synthetic round No. 7 and No. 1, flat bristle brush No. 12
---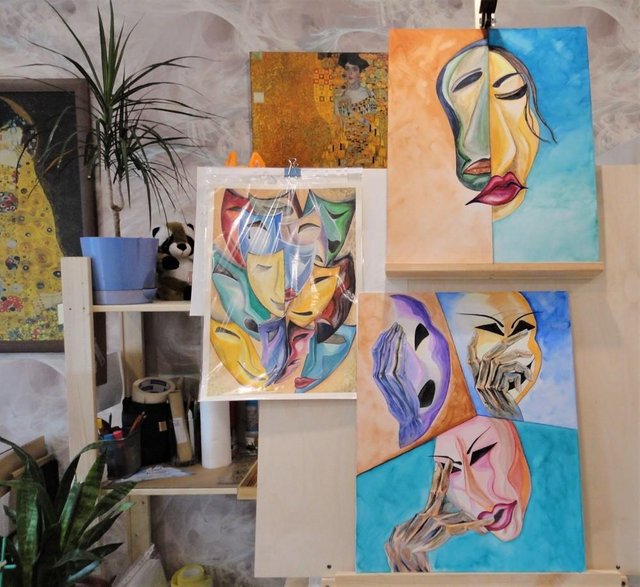 ---
Thank you for your attention and support! I'll see you soon ...