As much as I want to spend most of my day coding the community application for Steem, it returns $0 for me to live or save for the future plans I have.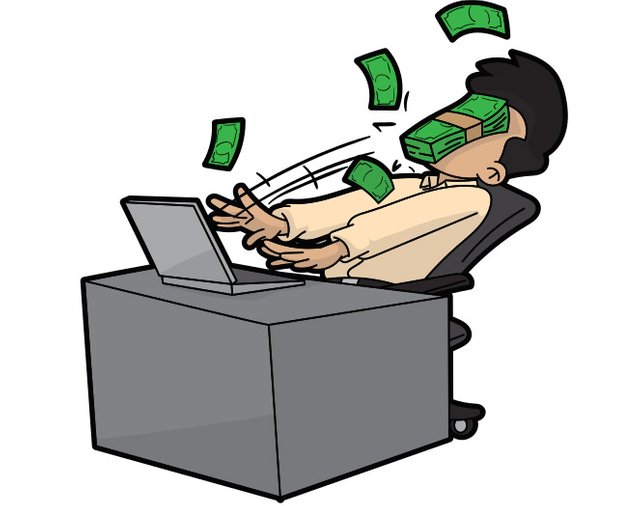 Source
I got another job offer today, not that appealing though, as it's 12 hours per day, 4 days per week, from 10am to 10pm. That means bringing two meal to work, instead of just one. It seems 2 hours will be unpaid, presumably for the two meals.
I accepted to move forward with the tech support job offer. I will see where it goes. I told the recruiter I didn't like it much, the whole 12 hours per day thing, but will try it out. Maybe being honest all the time isn't the best tactic. Ah well, the burden of having integrity to truth.
Getting a job at least pays and allows me to save money for future plans I have. Developing an app for Steem that helps the community connect and network, although great, is no guarantee to help me in my future goals.
If I do get he job, I won't have as much time to code, but I will still have some. At work, I can code after I'm done eating for the 1 hour lunch, and the end of the day is usually tame for support which will let me code too (I hope).
I could refuse job offers until I'm done getting the basic app out for public use, but who knows if my next job offer would go well. I don't want to just survive off the money I saved, I want to save more to use it for plans down the road. My app isn't a business, it's only to help the community build communities, so there is little chance of getting money from that project.
I just wanted to let everyone know that the KURE community project development might slow down.
---
Thank you for your time and attention. Peace.
---
If you appreciate and value the content, please consider: Upvoting, Sharing or Reblogging below.


me for more content to come!
---
Like what I do? Then consider giving me a vote on the Witness page :) Thanks!

My goal is to share knowledge, truth and moral understanding in order to help change the world for the better. If you appreciate and value what I do, please consider supporting me as a Steem Witness by voting for me at the bottom of the Witness page.