Jackson Bottom Wetlands Preserve is located within the city limits of Hillsboro, Oregon in the United States.  It's 635 acres is home to over 150 species of birds, and a diverse collection of native plants and animals.  As with any visit to a wildlife park or preserve, what you see is a product of random chance.  On my next visit I could compile an entirely different collection of photos.  I captured the majority of these with a 70-200 lens combined with a 1.4 extender.  This was also the combination I used while on safari in Africa, and while definitely better than a point-and-shoot,  it left me longing for at least twice that focal length.
---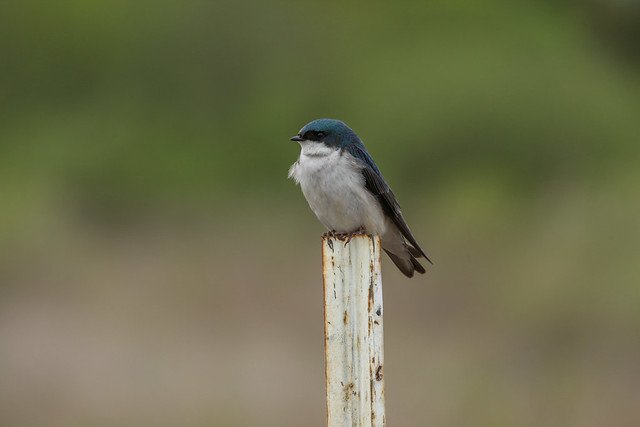 1: A Tree Swallow perches on a metal fencepost. These cute little birds were abundant within the preserve.
---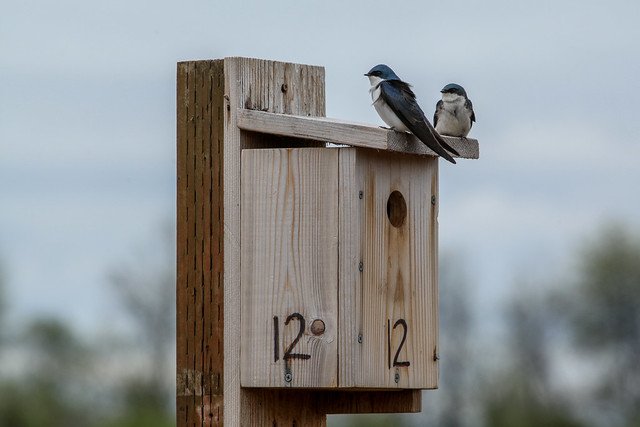 ---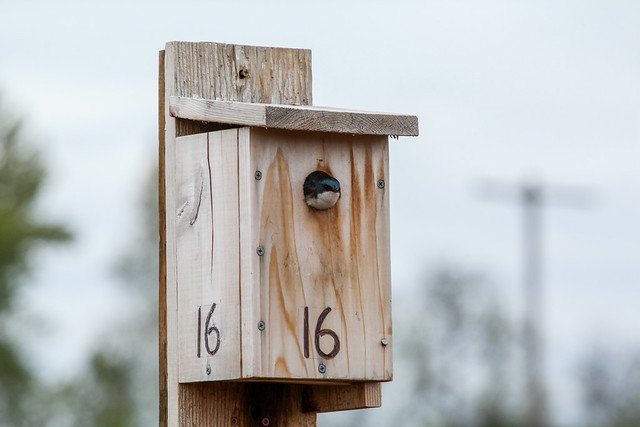 2-3: There were many bird boxes within the preserve. They seem to be all populated by tree swallows. When not nesting in bird boxes they will seek out cavities within trees.
---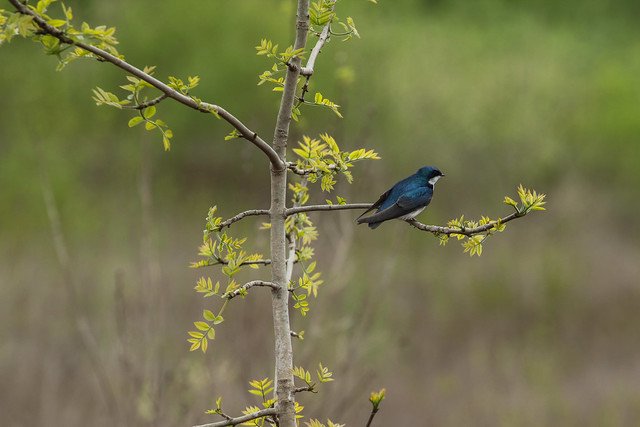 4: A male tree swallow perches on a tree branch. The males have bright blue plumage, and the females are a dull brown.
---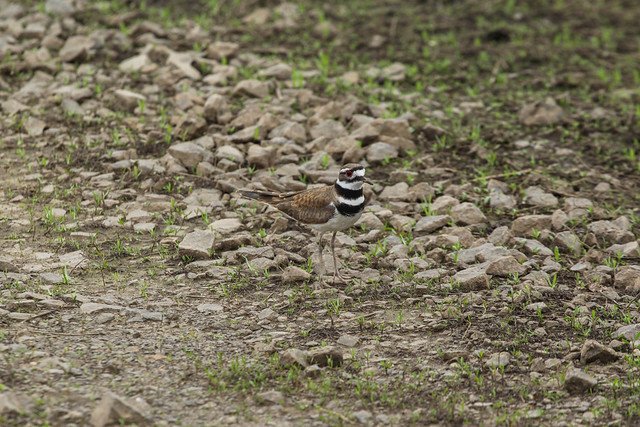 5: This little guy is a killdeer, which is a type of plover. They are common throughout North America.
---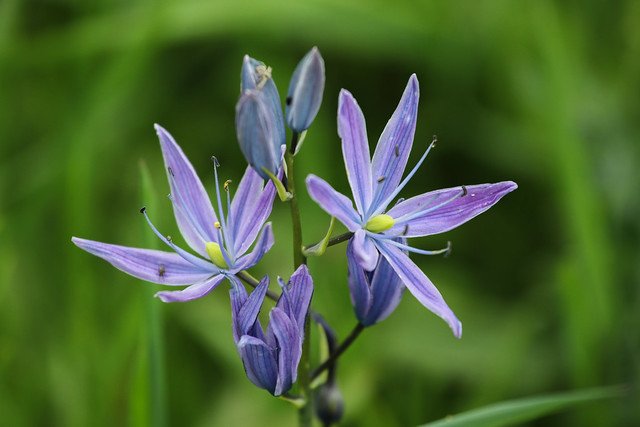 ---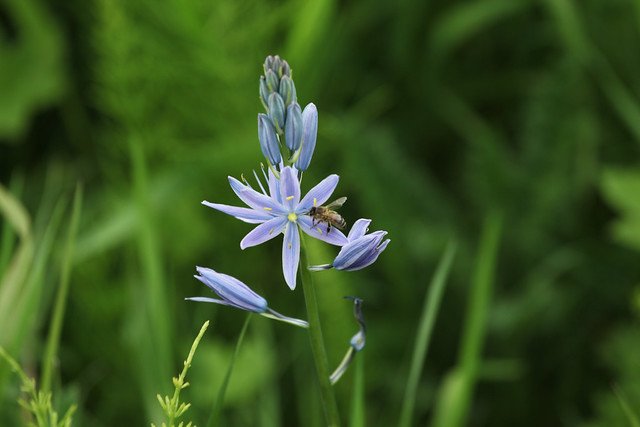 6-7: Camas is a native plant to the area. The bulbs are actually edible. I discovered a bee on one gathering some pollen.
---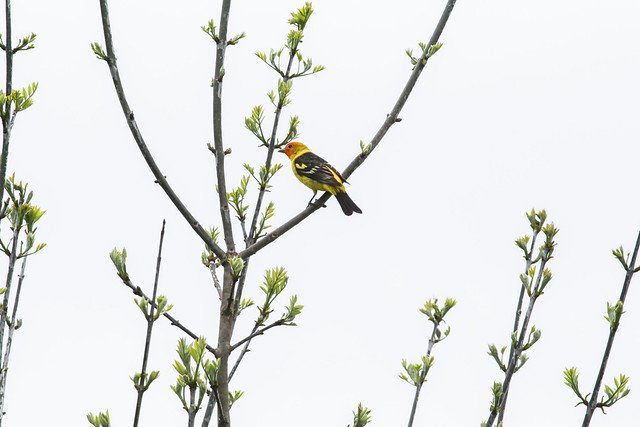 8: This bird is a western tanager. As was in this case, sometimes I have no idea what bird I'm looking at. An easy way to find out is to visit the Merlin bird identification tool on Allaboutbirds.
---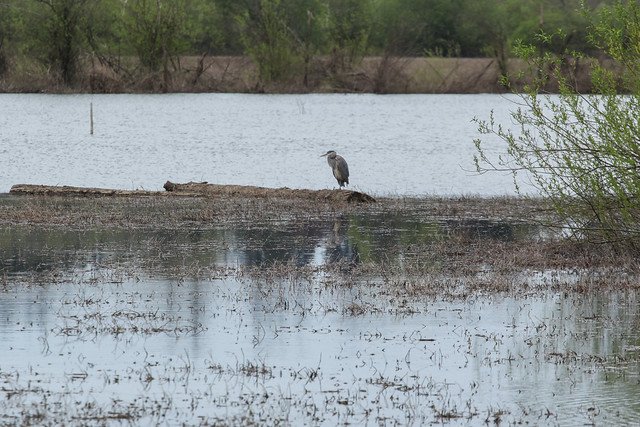 9: A great blue heron sits on a log within Pintail Pond, one of the many water features of the preserve. These are the largest herons in North America.
---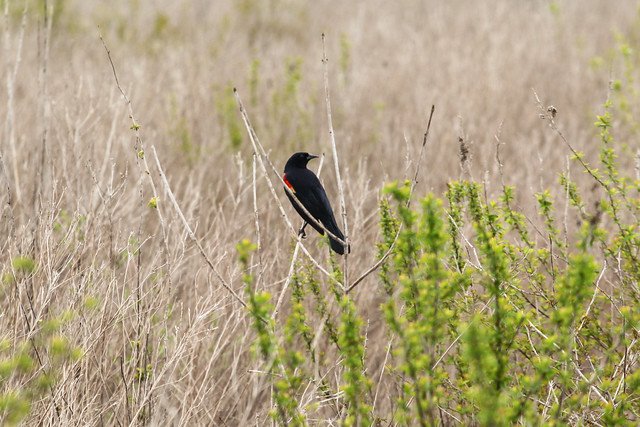 10: A red winged blackbird perches on a twig. The males have the red and yellow patch emblazoned on their shoulder. This species of bird can be found all over North America.
---
Thanks for viewing! If you enjoyed this post, please consider following me and supporting my project
@steempatron
. You can support us by delegating, following this account, and/or upvoting its reblogs. You can also join the
@steempatron
curation trail via
@steemauto
. With
@steempatron
, I am attempting to reward and retain Steemians who have large followings on platforms like YouTube and Twitter. This is in the hope they will evangelize STEEM to their many followers.
---
Posted from my blog with SteemPress : https://joshman.com/jackson-bottom-wetlands-preserve-or-10-photos
---
[//]:# (!steemitworldmap 45.500852 lat -122.989900 long Jackson Bottom Wetlands Preserve, OR (10 Photos) d3scr)