I've been at the hospital for a week now. I was admitted on the 9th for my 4th (in the past year) and final surgery on my leg. It felt good to get the rods and screws removed once and for all. I'd been riding motorcycles for most part of my life. I hope to get back to it someday again in the future.
Surgery was planned but chicken pox wasn't.
Well I've been on my feet for the past few days. But, soon after the surgery I got chicken pox and a bad case of it. So I'm stuck here at the hospital for a while longer. Chicken pox is horrible and extremely uncomfortable. Somehow pulling through it all by keeping calm and resting up.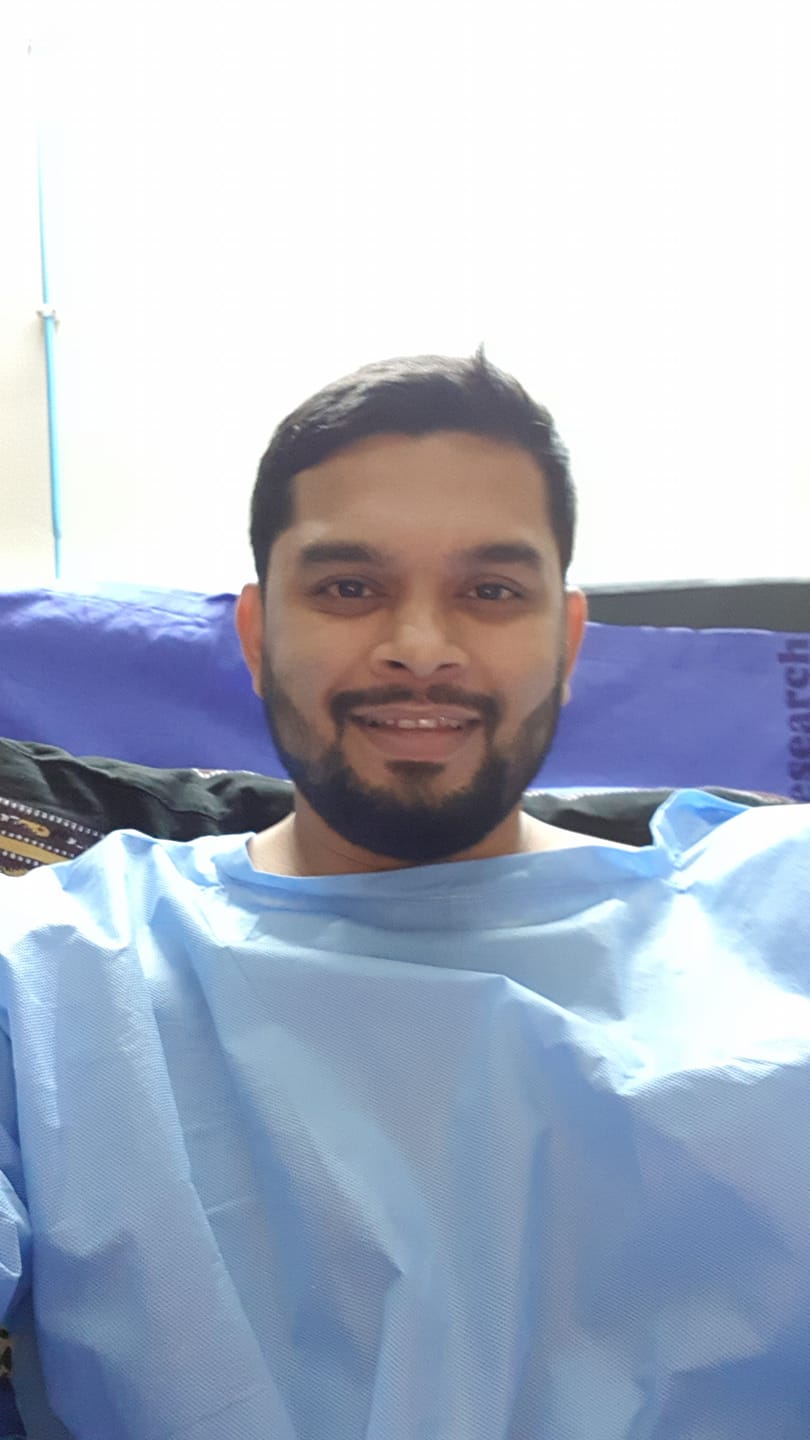 Took this pic after the surgery was done and before chicken pox struck me.
Chicken pox has an incubation period of 2 weeks so it's possible that I might have crossed paths with someone with Chicken pox on my recent travels.
I've been on certain meds to help me with the healing and I've had high fever everyday. Some of these meds work as sedatives so I've been asleep for most part of the day. This itself isn't so bad as I'm getting some good sleep off late. But i'd have preferred them under different circumstances.
Anyway I'm happy to write this post down as an update. I'm behind on a couple of contest announcements as well. I hope to get them soon. The winners for India specific contests will be made once I am home and I get to review all the entries in detail.
Meanwhile I hope everyone on Steemit has a good and healthy week ahead. Cheers!
---
If you like my work kindly resteem it to your friends. You may also continue reading my recent posts which might interest you:
---