Do you want to write the perfect blog post, capable of generating sharing, opt-in, and new passionate readers?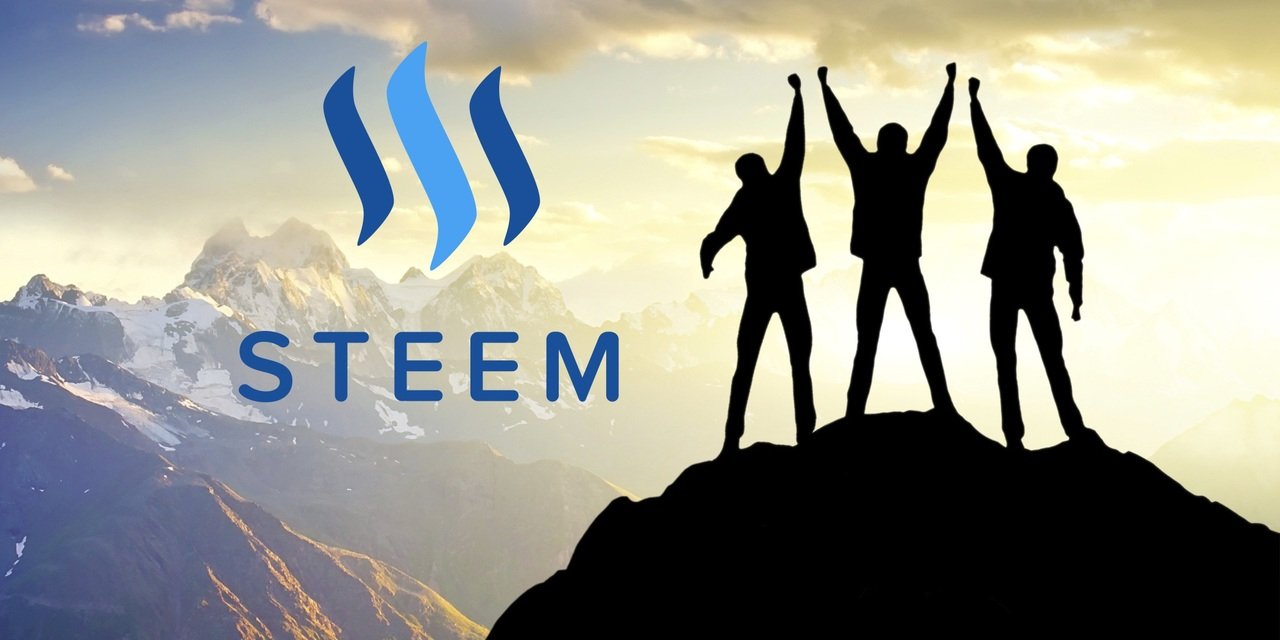 In this article I want to guide you through the best strategies and tricks you need to get a post that remains in history. What you will learn in this article will help you achieve great results starting from tomorrow: more traffic, more visitors, more profits, and more sharing.

Are you ready? Let's begin!  
The recipe for the perfect post: many know it, few apply it, but you will be a master.

After reading this article you will have full control over the best strategies for achieving every kind of result with a single post or at least, this is my intent!
I invite you to write down these 7 fundamental points:

1. The title
2. The persuasive intro
3. The subtitle / promise
4. The emotional connection
5. The first call to action
6. The how-to content of value and utility
7. Call to action
#1 Write the best title for your blog posts: tips and tricks
"Eight out of ten visitors will read the title, only two of them will engage in reading your post." (copyblogger.com)
 Statistics like this one should make you understand how, on the web, the slightest detail results in DRAMMING CHANGES
A well studied title, written according to the following rules can lead to a 70% increase in clicks.

Just to make you understand the scope of this concept I want you to be aware of datas from some of the biggest ecommerce in the world: Did you know that simple changes of the web design of a marketplace such as ebay or Amazon, can lead to changes of several million Euros in the revenue of their annual budget?
Incredible right? 
I cannot teach you how to become a millionaire, but I can explain how to get the full attention of your readers.

Let's start with length.

According to Neil Patel of Kissmetrics, visitors tend to focus only on the first and last three words of your title.

Remember: the decision wether do read an article or not is driven by how eye catching the elements of your title are since that's the first thing a person will look at.
In terms of SEO (search engine optimization), titles should not be longer than 55 characters.
Here's what happens when you pass that number:



There are several methods for persuading visitors and writing captivating titles.

I want to show you the best strategies so you can no longer go wrong.

Here I mention eight suggestions from Buffer 's blog:

Surprise the visitor - "This post is not perfect (but could be)"
Ask questions - "Do you know how to create the perfect post for your blog?"
Make use of Curiosity Gap - "10 ingredients to create the perfect post. It is not impossible! "
Take advantage of negativity - "Do not even write another boring post on your blog"
How to - "How can you create the perfect post for your blog"
Take advantage of the strength of the lists - "10 tricks to create the perfect post"
Refer to a target person - "Dedicated to anyone wishing to write the perfect post"
Be specific "The Seven Steps Needed to Get Double Traffic with Your Post"
 
Can you tell me what is the main goal of your blog posts titles?  "Certainly let readers get to read the first 4 lines of my posts!"  That's right. The title, if written accurately, has to generate in the reader the desire to read the first lines of the post.  The first sentences are a persuasive introduction. 
# 2 - The persuasive intro: the secret of every good post.
Okay, your title has convinced the google searcher to read the first few lines of your post.

Beware though, the game has just started: now is the time grind!

If you have written a good post, this is likely to be quite long. For this reason, the reader may be reluctant to dive into its reading.

"So what do I do"? You might ask. Well... Persuasive copywriting!
Within the first few lines you have more characters than in the simple title, so you can amplify the initial strategy.

The rhythm must be intensified, the reader must have a clear perception of what is going to learn thanks to your article.

The persuasive intro has the task of arousing within the visitor the desire to read the whole article. But be careful, if your content is quite long, you have to make sure that this desire remains constant throughout reading: that is why promise is made (which is formally a simple captivating subtitling).
 
# 3 - The subtitle / promise: The first headline is the most important 
The subtitle serves only one task: to define the main benefit your readers will get from reading your post.

In this article I adopted a simple phrase "The recipe for the perfect post: many know it, few apply it, but you will be a master.".

ANALYSIS:
I will acquire a principle and this will change my blogger career.
Thanks to this principle I will get results, but first I will have to read the post.
The post is very long but I put my soul in peace: the results are assured, I will learn how to write the perfect post!

But beware: A promise is not a promise if it is not kept! You can not persuade your reader with any existing strategy if your content leaves you wanting. You don't want to be a crappy clickbaiter  😜  😜 
#4 The emotional connection.
Want to become a top blogger? Read this paragraph carefully.

Building an emotional connection with your readers means creating true emotions in them.

When people experience emotions, they are inclined to pay more attention: in this case it will only be possible to focus more on your content.

Also, if you emotions arise in your readers, they will be more likely to respond to your "call to action".

You will thus increase the sales of your newsstands, subscribers to your newsletter, and share your content.

To build an emotional connection with readers I usually proceed with:

Storytelling

I translate my post into a Disney cartoon and, just after the persuasive intro, tell my story related to the subject of the article.

So I put myself in the hero of my story: I explain how I started, what are the first obstacles I have encountered and what tools and strategies have allowed me to overcome them.

Obviously, if you do not have a story to tell, you can also tell the story taken from a case study or from a reader or a customer.

These two charts from Alex Turnbull don't need any further commentary: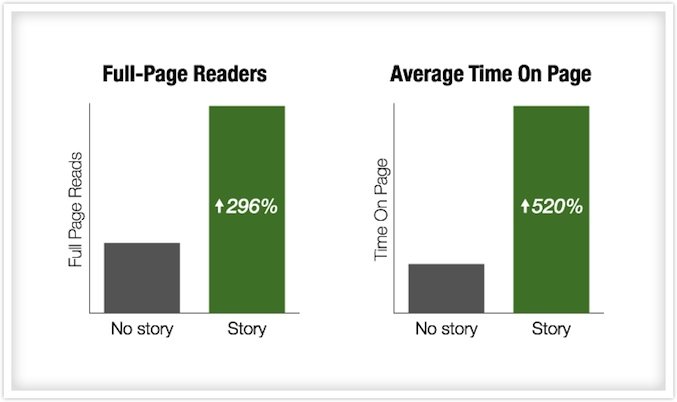 Interesting, don't you think?
 # 5 - Primary Call to Action: It's time to see the results of your work.
Once you have reached this point, if you've applied the strategies correctly, your readers should be in a moment of maximum emotional connection: it's time to ask for something in return.

It's time to SEE RESULTS.

Every now and then I see bloggers who write, write and write still: they can even publish three or four posts a week without ever having any results.

Do you know why? It's very simple: these bloggers do not act according to a strategic action.

From now on, whenever you have an idea for a post, ask why you should write it down: what do you want to get? What is the general goal of your blog? This post is in line with the goal of your blog? Are you writing to produce results or just to please your readers?

Let me tell you: if you're just writing to please your readers, you will soon fail.

The reason is obvious: you do not have a goal nor a strategy to apply for achieving it.

No one would want to follow someone who does not know where he is going.

A blog must generate results because the results are proof of the quality of the blog, and people want to follow quality blogs!

At this point you might ask your readers for several things:

To share your post: you can place a nice twitter/facebook button so you can raise the share rate of 300% and get new visitors.
To add Google's + 1 on your article: By putting a +1 button you can make sure that so many people click. In this way, if your post is optimized for seo, Google can only improve its position within search results.
To click on a link: you could cite your product, link your landing page or link another article that leads to more results.
Put an aphorism and let people tweet it with clicktotwit

Whatever you want.

Remember, a good article can bring a lot of conversions!
#6 The How-To content of value: only for Top Bloggers!
Well, it's time to play great, it's time to choose whether to be on the part of the mediocre or the best.

At this point there is only one thing to do: write a one of a kind valuable content.

You need to provide the reader with all the elements that can demonstrate your superiority in teaching and sharing the notions of BIG ESSENCE.

I usually use a super effective recipe:

I provide data and percentages that demonstrate the level of credibility of my content
I offer the reader tips on tools and software to use to improve the results
I write practical guides and tutorials to help my visitors achieve results.
I divide the guides into small steps that are able to clarify in the easiest and most complete way possible the steps to be taken.
Do you want to know what the SECRET is?

Give readers practical and useful guidance.

Do you want to know what the OBJECTIVE is?

Let your reader look forward to end reading to apply what you have taught him.

From now on, check every post you're going to write and make sure that this is a practical utility that allows the reader to GET IN THE ACTION once the reading is finished.

Warning: The reader often wants tools, software or tools to achieve results!

Do you know what this means?

It means that there are situations in which, for the reader, switching to action coincides with the purchase of your info-products or affiliates.

For you it means REVENUE, for your reader means GETTING RESULTS.
# 7 - Final Call to Action: If you managed to engage your visitors until the end of your post there is a prize for you.
Readers who get to the bottom of  your post are the ones that, most of all, will be available to exchange you the favor.
Are you willing to give back for mine?  😉

Do you know how much time it takes to write a post like the one you're reading? Two days. Two days of work.

That's why for me it is essential that every post matches results.

If you liked this article, to pay my two days spent writing, just click the upvote button!!

I can only be grateful and happy for your appreciation.
Till next post, love ya all.
~Steven