Tidak main-main loh: Total hadiahnya 2.000 SBD !!!! dan SIAPAPUN yang dapat menulis postingan, dapat bergabung dalam keseruan ini!

---
Hanya dalam 14 hari, acara olahraga terbesar di dunia akan dimulai: Piala Dunia Sepak Bola yang akan diselenggarakan di Rusia.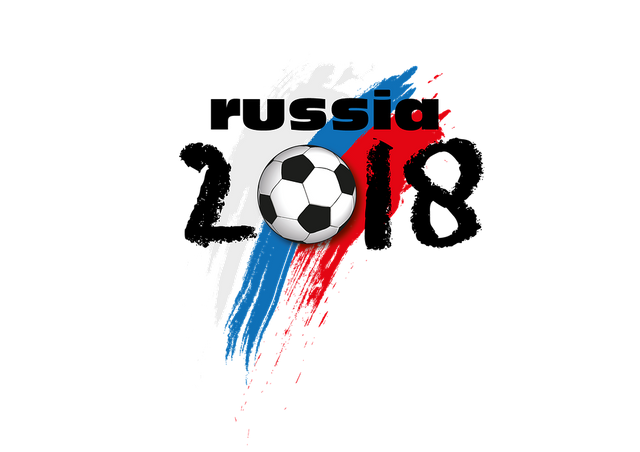 source
@blocktrades sangat suka mensponsori proyek yang melibatkan komunitas. Sedangkan, @acidyo & @anomadsoul tahu bahwa banyak Steemian menyukai olaharaga ini, jadi mereka memutuskan untuk menyelenggarakan kontes ini dalam rangka menyemarakkan acara Piala Dunia 2018.
---
Kalian tidak perlu menjadi seorang pengamat sepakbola profesional, tim nasional kalian juga tidak harus berpartisipasi bahkan kalian juga tidak perlu tahu banyak tentang sepak untuk bergabung ...
Yang perlu kalian lakukan adalah menulis postingan dan menebak setiap pemenang dalam setiap pertandingan, steemian yang membuat poin terbanyak, menang.
Sangat mudah kan??
Hey @acidyo, Bagaimana caranya saya bisa mendapatkan 2000 SBD? Bagaimana saya bisa bergabung?
---
Sangat mudah: Di piala dunia ada dua babak, The Group Stage dan The Knockout Stage.
Untuk kontes Piala Dunia 2018 @blocktrades, yang harus kalian lakukan adalah membuat postingan dengan prediksi pertandingan dari setiap pertandingan dibawah ini:
Russia v Saudi Arabia
Egypt v Uruguay
Morocco v Iran
Portugal v Spain
France v Australia
Argentina v Iceland
Peru v Denmark
Croatia v Nigeria
Costa Rica v Serbia
Germany v Mexico
Brazil v Switzerland
Sweden v South Korea
Belgium v Panama
Tunisia v England
Poland v Senegal
Colombia v Japan
Russia v Egypt
Portugal v Morocco
Uruguay v Saudi Arabia
Iran v Spain
France v Peru
Denmark v Australia
Argentina v Croatia
Brazil v Costa Rica
Nigeria v Iceland
Serbia v Switzerland
Belgium v Tunisia
Germany v Sweden
South Korea v Mexico
England v Panama
Japan v Senegal
Poland v Colombia
Uruguay v Russia
Saudi Arabia v Egypt
Spain v Morocco
Iran v Portugal
Denmark v France
Australia v Peru
Nigeria v Argentina
Iceland v Croatia
South Korea v Germany
Mexico v Sweden
Serbia v Brazil
Switzerland v Costa Rica
Japan v Poland
Senegal v Colombia
England v Belgium
Panama v Tunisia
Kemudian, yang harus kalian lakukan adalah membuat postingan di mana kalian menuliskan W (untuk menang), L (untuk kekalahan) dan T (untuk seri) di setiap pertandingan.
Jika kalian perlu melihat contoh cara membuat postingan untuk bergabung dalam kontes ini,klik pada tautan ini.
---
Hey @anomadsoul, apakah ada aturan mainnya?
Yep, ada beberapa peraturan:
Peraturan Kontes

---
1 - Judul posting kalian harus: The @blocktrades World Cup |My selections
2 -Dalam posting kalian, kalian harus menyertakan tautan (link) ke postingan ini.
3 - Gunakan format yang disertakan dalam tautan di atas sehingga penyelenggara dapat mengatur setiap entri lebih mudah
4 - Gunakan tag blocktradesworldcup dan tag mypicks
5 - Resteem postingan
https://steemit.com/blocktradesworldcup/@worldcup-russia/join-the-blocktrades-world-cup-or-2-000-sbd-in-prizes. Sehinggga banyak yang berpartisipasi.
6 - Setelah kalian membuat posting,kalian tidak dapat mengeditnya. Jadi tolong pikirkan pilihan kalian dengan seksama sebelum memposting.
7 - Reputasi Minimum untuk berpartisipasi adalah 40. Hal ini untuk menghindari bot bergabung.
8 - Kalian dapat mengirimkan entri hingga 14 Juni 2018 pukul 00:01, zona waktu UTC.
Penilaian : Untuk setiap penebakan benar yang kalian lakukan di babak penyisihan grup, kalian akan diberikan satu (1) poin. Di akhir Piala Dunia 2018, hadiah akan dibagi di antara para pencetak poin terbanyak. Jumlah steemian yang menang akan bergantung pada jumlah entri yang kami dapatkan.

---
Hai @blocktrades, bagaimana dengan tahap kedua Piala, babak sistem knocknout ?
Tahap penyisihan grup selesai pada 28 Juni (waktu Rusia) dan tahap Knockout dimulai pada 30 Juni. Jadi kami akan membuat pengumuman dengan akun @worldcup-russia setelah Juni 28 untuk memberi tahu kalian peraturan babak Knockout.
Setiap orang dapat bergabung dalam kedua tahap dan pemenang akan ditentukan oleh jumlah skor dari kedua Tahapan.
Selamat mencoba semuanya, Mari semarakkan piala dunia 2018!!
Kalian dapat mengirimkan entri kalian hingga 14 Juni 2018 pukul 00:01, zona waktu UTC.

---
Kontes ini disponsori oleh @blocktrades, jika kalian menyukai apa yang beliau lakukan, pilih @blocktrades sebagai witness disini.
Kontes ini diorganisir oleh @acidyo & @anomadsoul, jika kalian menyukai apa yang mereka lakukan, pilih @ocd-witness sebagai witness di sini
Catatan Kecil
Jangan lupa untuk me resteem postingan ini
https://steemit.com/blocktradesworldcup/@worldcup-russia/join-the-blocktrades-world-cup-or-2-000-sbd-in-prizes
Posting ini adalah terjemahan dari pengumuman bahasa Inggris asli: Join the @blocktrades World Cup | 2,000 SBD in Prizes!
Selain itu, partisipasi harus dibuat dalam bahasa Inggris untuk alasan pengorganisasian entry - tetapi hal ini seharusnya tidak menjadi masalah, karena sudah ada contoh template postingan dan juga panduan bahasa indonesia ini.
Saya berharap terjemahan itu dapat dimengerti dan kalian tahu persis apa yang harus kalian lakukan untuk bersaing mendapatkan total hadiah 2,000 SBD. Jika kalian memiliki pertanyaan, kalian dapat bertanya melalui kolom komentar menggunakan Bahasa Indonesia.
Terima kasih dan Selamat berkompetisi!
macchiata,