Hi everyone!
This is my submission for the Blocktrades + Open Mic Steem Fest ticket giveaway. To know more about what this is, follow these two links

Your Chance To Win A Steemfest Ticket Plus Accommodations Giveaway Sponsored By Blocktrades And Openmic --- by @luzcypher

Blocktrades Open Mic Steem Fest Ticket Accomodation Giveaway --- by @anomadsoul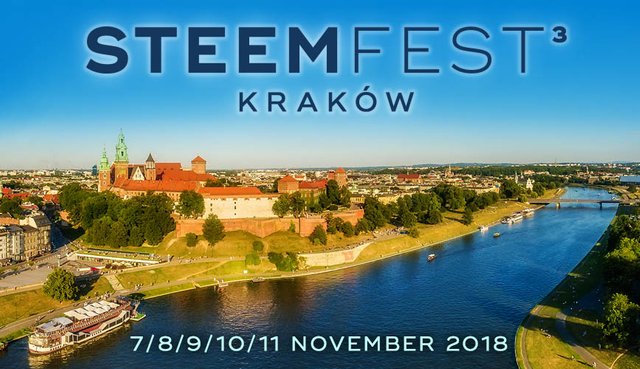 Those who watch this video will witness the first time I speak in English. And that's part of what Steemit means: to be breaking barriers, and growing day by day. But I assure you that I was paralyzed with fear before I started recording.
I was literally running like crazy to record and upload my entry (last minute decision​), because it was supposed to be until today, then I was informed that the deadline was changed, but, although the video is not like I wanted it (I wanted a nice place, apply some editions, etc.), I decided use this one, because it's already ready. The next step is: wait, with the hope to be part of the Legion of Steemians that will meet in Krakow in November.
I want to say thank you to all the people involved in the creation and organization of the Steemfest, all supporters and promoters of this great meeting, to the creator a sponsor of this contest and to all those who inspired me to "dare" to make this video and participate in the contest. Especially to @roelandp, @steemfest, @blocktrades, @openmic, @luzcypher, @pfunk, @anomadsoul


---

Follow - Upvote - Resteem
---
Recent posts / Artículos recientes / Kürzliche Posts
---
* Si este artículo tiene más de 6 días, puedes ir al más reciente y votar por él!
* If this post is older than 6 days, you may go to the most recent and upvote it!
* Wenn dieser Artikel mehr als 6 Tage hat, kannst du zum letzten gehen und diesen upvoten!