Understanding Blockchain Freedom - Episode 001: Introduction
Welcome to the first video in a new series I'm calling Understanding Blockchain Freedom.


You can share this with your friends via http://understandingblockchainfreedom.com
In this video series, I plan to explain cryptocurrencies and blockchains and why they matter.
You'll learn how to buy them, secure them, transfer them, and trade them.
Though I could put these behind a paywall and create email drip campaigns to sell them as informational videos, I'd rather make this content available for free for everyone. I hope to provide enough value that some will decide to reward me for my time.
SBD/STEEM: @lukestokes
Bitcoin: https://onename.com/lukestokes
BitShares: luke-stokes
Ethereum: lukestokes.eth
Big thank you to my friend and neighbor Nathan Brumley who created the music in the video. You can view his work here. The intro image was taken by me during our stay in Costa Rica.
Next Episode:
---
Please let me know what you think of this project. I hope it's useful to you, your friends, and your family. I have some more videos in the series I've recorded which I'll edit and release as time allows. I appreciate you resteeming episodes of this project as well as sharing them on your social media outlets so we can educate more people about the decentralized future.
As a programmer and Steemit witness, I want to help bridge the gap between technology and understanding. I'm constantly working to improve my communication skills to help others. Thank you for giving me a witness vote.
---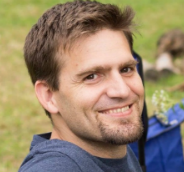 Luke Stokes is a father, husband, business owner, programmer, voluntaryist, and blockchain enthusiast. He wants to help create a world we all want to live in.







I'm a Witness! Please vote for @lukestokes.mhth