Blockchain taken down by bots. All crypto gone. Programmers rush to wind back the clock.
Bots have taken down the blockchain. Their message is being broadcast in broken English "All your crypto are belong to us".
The invading bots are returning armed with lasers and hyper-super spam-force guns. They have but one mission - to destroy humanity.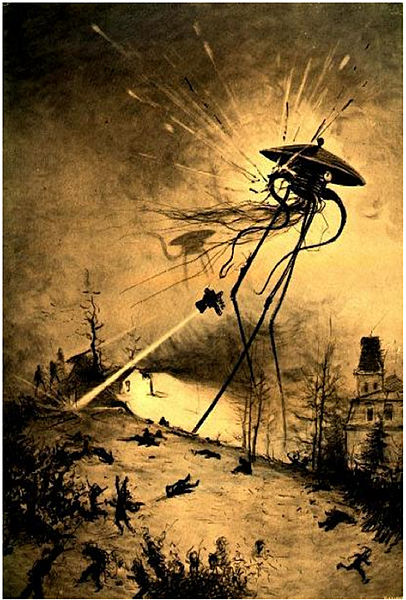 The entire world will in future be governed by spam bots. Isaac Assimov was right. The bots arrived.
Half the planet is already gone as they advance writing "thanks for sharing" and "nice post bro" on everything they find.
Hidden deep inside a crypto cave in the Swiss mountains are two valiant survivors - Ned and Dan. Dan has been persuaded by Ned to return from his forced retirement to save our planet. Ned and Dan are frantically coding to prevent Skynet and its spam bots from succeeding.
The ingenious plan involves going back in time - 14 days and re-writing the entire blockchain so that it can no longer spam the human race to death.
Another human straggler is nicknamed "He whose name shall not be spoken". - but otherwise known as 'Bernie Voldemort". Bernie is hiding out in another Swiss cave. He's shooting at everything which moves. If it moves, it's probably an enemy, so shoot it. Despite his reputation reaching an all-time low of minus 5 gazillion, he bravely fights on, down-voting anything that looks like it may be friendly with a bot. Innocent birds, wildlife and minnows get caught in the crossfire.
The green fields of England are littered with the dead bodies of brave steemians who fought to save the planet from Facebot, ads, spam, plagiarism, and low quality posts. They lie on the green grass bleeding with red flags stuck through their hearts.
In an amazing geo-political moment of triumph, world leaders including Trump, Kim Jong Ung, Theresa May and Vladimir Putin fly to Geneva for a snap conference led by Tim Berners Lee and Satoshi Nakamoto. World Peace is declared. John Lennon is brought back from the dead and declared King of humanity. The only enemy of mankind is now the army of spam bots. World leaders resolve to fight to the end. John Lennon sings "Imagine".
Now we must wait 12 days to see if our planet can rise from this imminent destruction. The last few steemians fight on praying that the phoenix can rise again from the ashes. Can Dan and Ned, and outlaw Bernie save our planet from imminent destruction?