IonChain Progress Report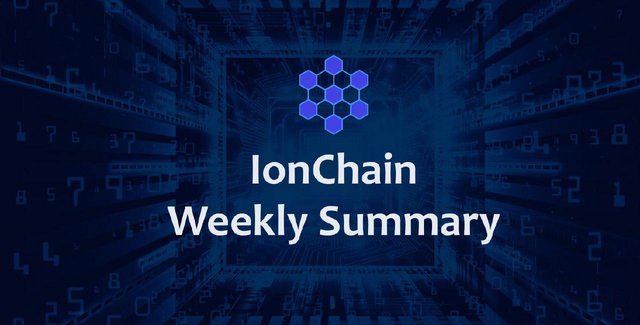 We are deeply thankful to our community for their constant support!
At the time of this article's publication, the number of members in our Twitter group has raised to over 16,700 and our Telegram group has reached a total of over 18,000 members.
IonChain team would like to remind everyone that a number of scams have tried to counterfeit IonChain, by creating fake websites, telegram groups and even Twitter accounts. Please remember that only information announced through our official accounts and website are reliable.
Thanks for reading our weekly report. IonChain team appreciates the community's support and will keep you updated.
Url: https://ionchain.io/
Telegram: https://t.me/joinchat/Iw9TNUWZmVt_8CAuW_dc9Q
Twitter: https://twitter.com/ion_chain
Bitcointalk: https://bitcointalk.org/index.php?topic=3641957.0