Update BitFest Amsterdam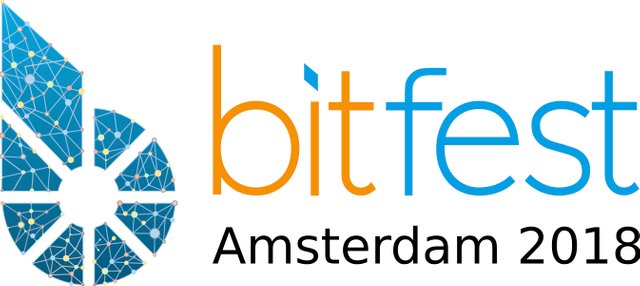 We want to thank everyone for their support and all the positive responses we received so far. We are still working hard to set up a great program for BitFest and find even more speakers. During the past couple of weeks, we already booked some satisfying results in arranging activities, speakers, panels and extras for BitFest. And hard work pays off because we can already tell you some exciting​ things about BitFest:
• We arranged the Friday activities and the City Walking Dinner on Saturday. These are great networking opportunities to enjoy! See details on our website: bitfest.in
• The following persons will speak or join a panel at BitFest (in alphabetical order): Alfredo Garcia, Annemieke Dirkes, Branislav Zelenak, Cédric Cobban, Christoph Hering, Damir Nedžibović, Dan Notestein, Dr. Ing. Fabian Schuh, John Jones, Michel Santos, Peter Conrad, Ronald Kramer RA, Ryan R. Fox, and Dr. Stefan Schießl. As you may understand, this list will continue to grow over the coming weeks, adding more and more inspiring people.
• It is our intention to have three panels with different topics during the day: (1) Graphene & Bitshares Technology, (2) BitShares & Compliance, and (3) BitShares & Marketing.
• We already sold a part of the Early Bird Tickets, the Friday Activity Tickets and the City Walking Dinner Tickets. There is only a limited amount of Early Bird Tickets available. Buy your ticket before the 31st of July, if you want to secure yourself a great discount!
Keep following us on social media for more updates. We are very excited to see everyone at BitFest in Amsterdam!
We have the following social media accounts: