Spark's Sendy 2.0(Beta) Released on GooglePlay
---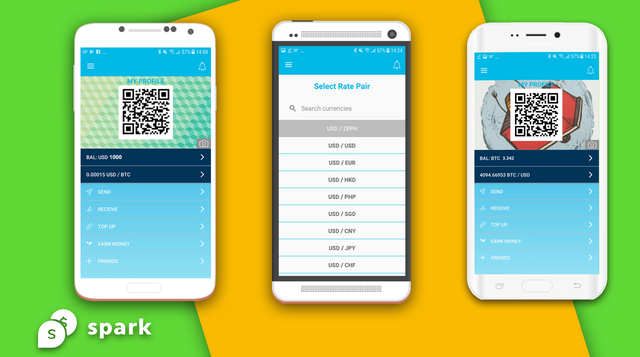 Our last product update was the release of Sendy's closed Beta. You gave tons of positive and constructive feedback which we included in our new release. Now we bring you Sendy 2.0 (Beta) available on the Google Play store - open for public download for everyone.
For those of you who don't know, let us give you some background.
Sendy is a financial freedom App for the unbanked using crypto. This journey began in 2014 having conduced the world's first cash in, cash out money transfer with Bitcoin. Sendy's purpose is to enable anyone world wide to send, receive and earn money all from one App. Since our official launch in 2017, it was time Sendy was improved to match what our customers wanted.
Much of the reason crypto is not used by many is because it has blatant usability issues. Crypto products for the unbanked miss that they aren't tech people. They are very much everyday people trying to transfer value as cheap and easily as possible. Not a small feat even for the existing money transfer space - we have all experienced the exorbitant costs of Western Union and others.
Sendy fixes the fungibility issues making crypto transactions real to the everyday user. By removing adoption hurdles and prioritising experience and function - sending, receiving and crypto liquidation has been made easy for everyone.
So what can the app do ?
Sendy's used to cash in, cash out, send, receive and hold value across Asia and Africa. Whether it be fiat and you have no understanding of crypto or you're a crypto person with cash management needs. Sendy is a solution for you.
Overseas foreign workers can top up their balance with cash at any Spark agent shop located on our top up map. Once topped up, they can send money to friends and family at familiar cash out locations. Over 100k and growing, in fact. Or earn extra money by becoming a Sendy Agent. Earning money with every top up.
Are you looking to cash in or out your crypto? Why not use Sendy which gives you better rates and more accessibility. It's much faster and cheaper than an exchange.
Whatever the reason, Sendy allows you to cash in and out, send, receive and earn using crypto without adoption hurdles crypto often faces.
What are the improvements?
It's BETA with room to improve, but the teams done a lot with Sendy now being miles better than previous release. We primarily focused on;
User on-boarding clearer and easier.
Verification cue resigned.
Dashboard usability improved.
Balance and rates navigation improved.
Send & Receive flow made easy & intuitive.
Top up flow made satisfying.
Add friend functionality.
Settings page simplified.
Notifications loud and obvious.
-Speed of App improved.
General spelling, phrasing and grammar.
What's next?
Sendy 2.0 (BETA) will continue to improve over time.
Next priorities are:
ZEPH live
Better referral & withdrawal design
ZENDESK integration
Top up fee setting flow
Bug squashing
We are passionate in providing an end-to-end financial ecosystem for those rejected by traditional finance or are opting out gladly so go ahead and download the Sendy App!
Have some feature requests? Comments or just want to chat? Join our telegram group!