Two weeks ago I posted a little style for Bitshares exchange market activity monitor. You can read there what it is, what it does and how to install it from Stylish website.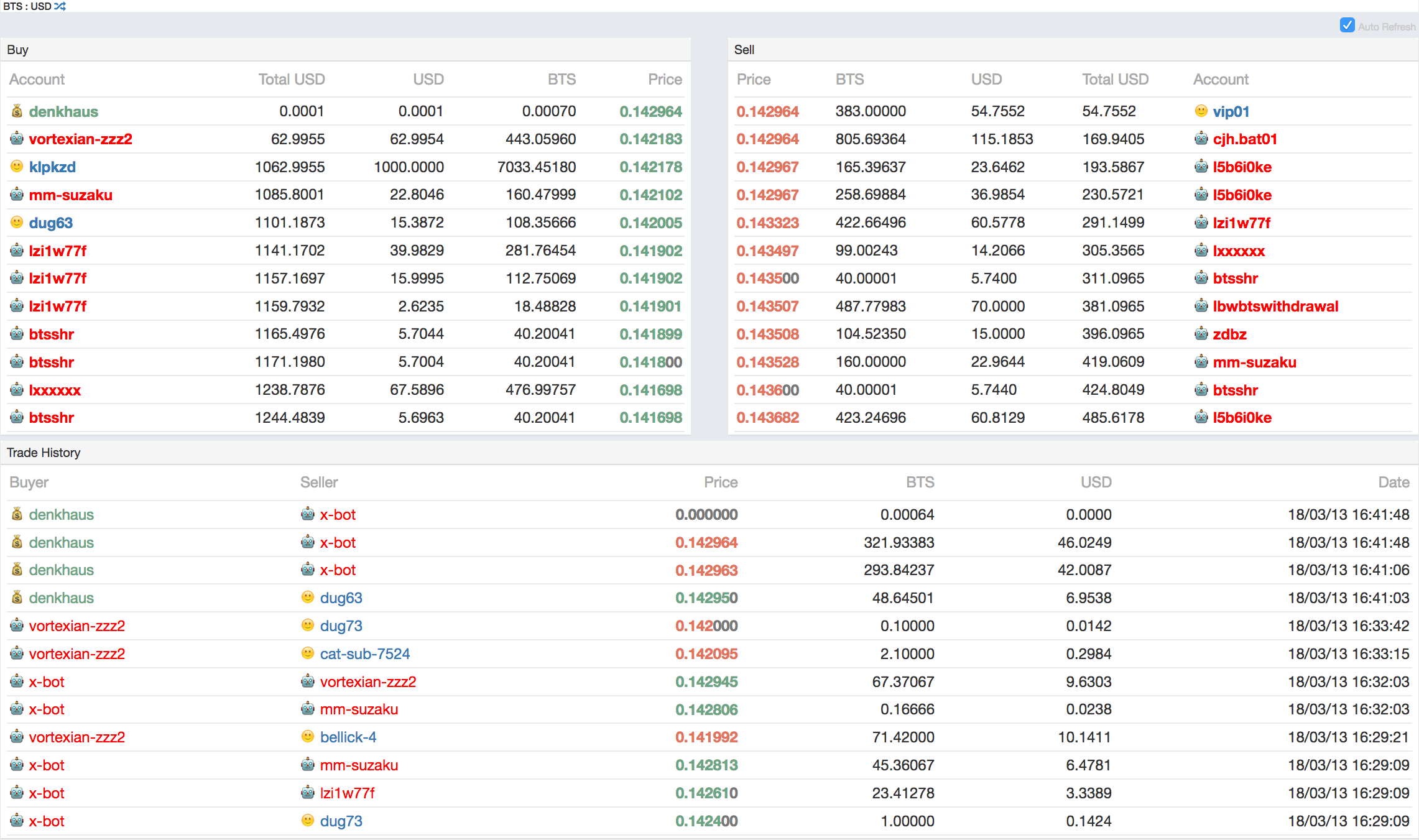 I just wanted to post a small update. During those two weeks Bts.ai website was updated - some issues were fixed and new features added.
I decided to make a small update myself. Some more bots were added to the list. Now this website shows more colors and you can clearly see which action was done - buy or sell.
It is interesting how big players are playing the game and what actions are they doing. In the first release there were only two kind of players - "human" and "bot" traders, but now there is another group "whales". They are users who has more than 1 million Bitshares on their account.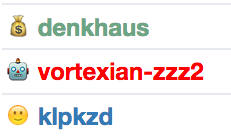 Here they are - red, blue and new guys are the green ones with the cash bags 💰.
Do not know if it is useful, but thought that would be interesting to watch. I have noticed some trend in whale player game. Lets see how it goes.
How to update?
The tricky part is on how to update the style (missed the install part?). Stylish does not inform you when there is an update of style. You have to manually do it.
Click on the Stylish button and choose "Manage All Styles" button.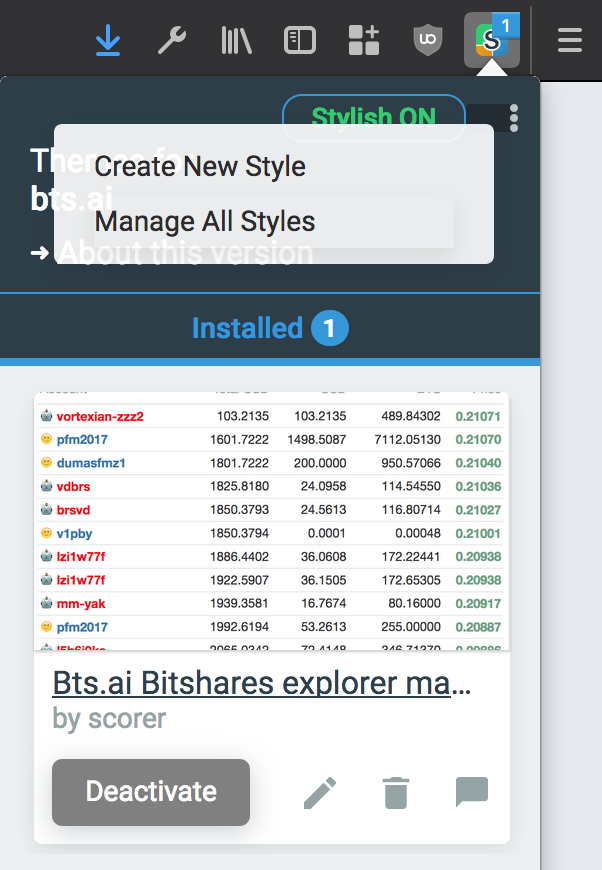 Then you have two choices - check all updates or just specific style.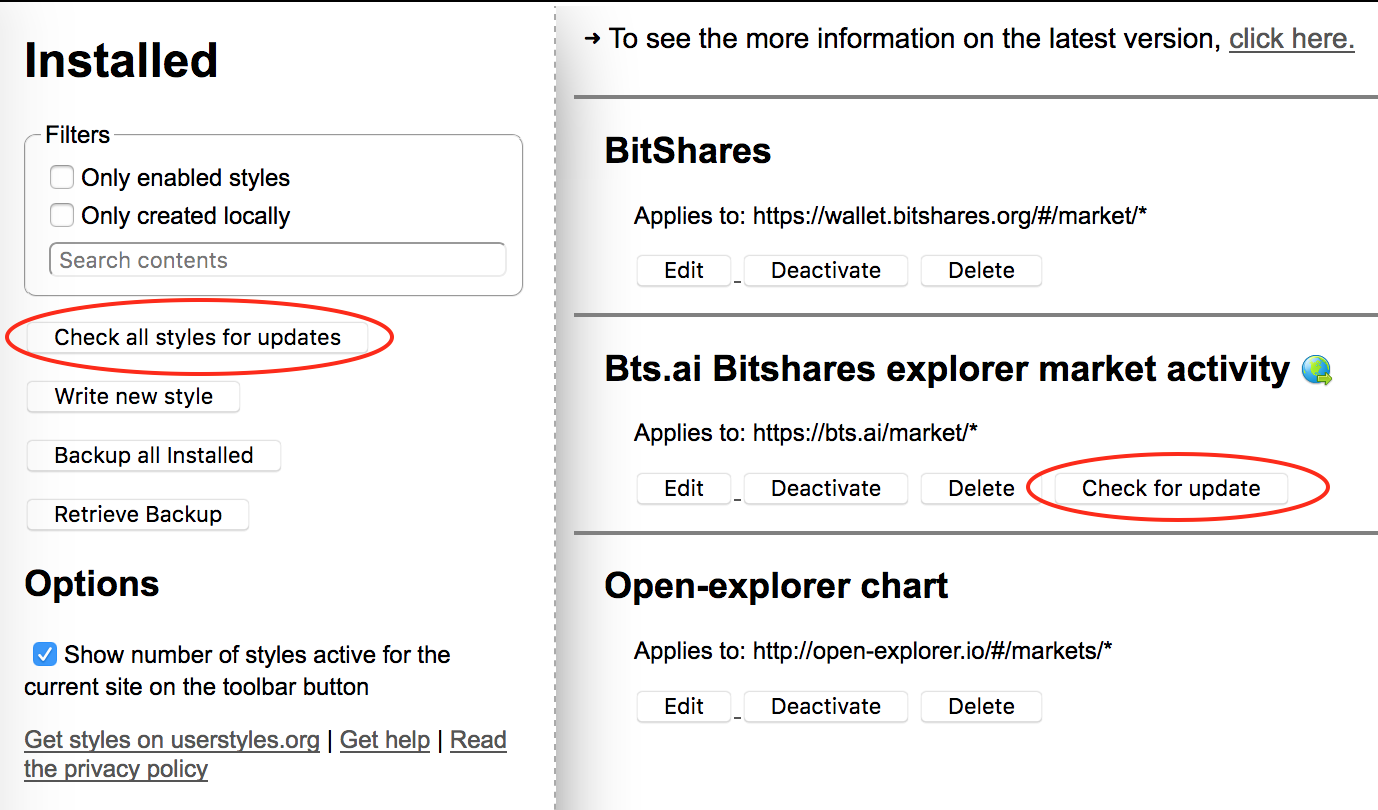 I would go for checking all styles.

Then the easiest part - click on "Install update" and you are done.
That's it for today. Enjoy! 😉