TRX - TRONIX - TRON 波场 - Justin Sun Vs Charlie Lee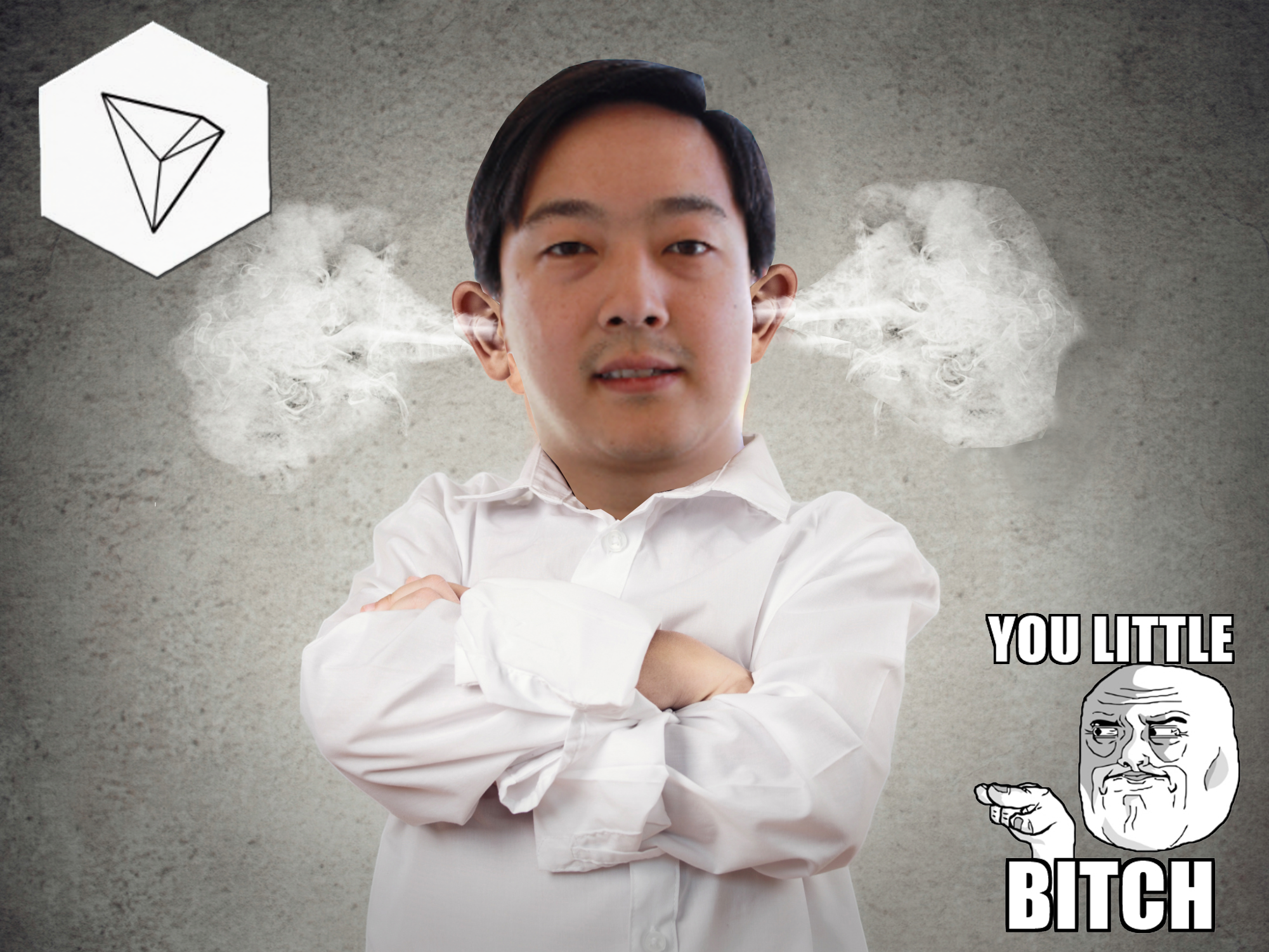 When I posted around five months ago about the then incoming Tron ICO, I had a great feeling about it.
It wasn't just because of the fairly good publicity, which in comparison with ICO's now days - wasn't all that great to be honest. It was mainly the credentials of the guy in charge and the support he had behind him.
I found it really difficult to buy any within the first couple of sessions on RenRenICO and Binance as it just crashed the websites. This cemented my first suspicions that it was going to be a massive opportunity, so I persevered and finally landed my stash of Tron at the cool ICO price of virtually nothing!
Over the past few months, there were a few announcements and to be honest, I was always holding for the long term anyway. But one day in December, it just started to take off! I am sure that's when a lot of people who had forgotten about it after the ICO sellout, began to take notice.
Now i watch and follow Justin Sun as he is a Champion and he is really doing more than I have seen most CEO's or Founders ever do for their enterprise. The thing that really annoys me are other Whales as I would like to call them like Charlie Lee (satoshilite) turning so bitter on Twitter when TRX took over LTC on coinmarketcap. It was fairly shortlived, however, since then, he has kept up his antics about it and keeps trying to say he's a nice guy, just a little healthy banter.
I am amazed that he can even begin to talk about and question TRX's Justin Sun's integrity when he even sold off everything he owned in his own coin LTC. It is taking the piss really isn't it?
It's also funny that he left and sold up when LTC was at it's highest point ever. Smart move ? Or market manipulator for personal gain.. I believe the latter.. Look at his involvement in the Bitcoin Cash Scandal, it pays to have friends in high places huh?
So what about TRX? Is it a lost HODL? I mean it's in the top 10, it has slipped back after achieving 5th or 6th position on Coinmarketcap, but has also been subject to a whole stack of FUD that no one has proven to date. Seems like people love to be haters of the new kid on the block..
The question I would pose is how much does Charlie Lee care about holders of LTC really? I mean, what happened to the price of LTC when he left the building or so to speak? It plummeted and he gets away with saying it was a conflict of interest? How can he actually justify that? Justin Sun from TRX on the other hand really tries to better his investors outlook, always being supportive, portraying a great business acumen and always updating his healthy community with positive news and future plans.
TRX has a bright bright future in my opinion and after creating this much hype from smashing up the charts, why wouldn't it based on that alone?
What's in store for TRX? Only the future will tell, Happy top ten-ing it TRX, congratulations to an amazing Founder and every TRX investor.
So Charlie Lee sells everything and Justin Sun locks up millions of Tron until 2020, It's clear to see which one is more interested in looking after their business..
As for Charlie Lee - Who can trust that little bitch anyway?
Check out another great STEEMIT Article - https://steemit.com/dtube/@lifttheveil411/708d1ypp
Please note that this isn't financial advice.
Apologies if i have offended any LTC holders.