Let's be honest, too many new coins are hitting the markets and not showing us anything other than a shiny ROI or the same promises everyone else is making.....
I've spent enough time in the discord communities to find those RARE good developers and I've found 3 that I've now invested the majority of my portfolio into.
Let's take a look!
(ORE)
As far as technology and development goes, this is where to watch!
Lead developer Shensu is the sole reason I began to follow this project. He is extremely active with the community and with development.
Everything about this project was written by the developer and it shows. The wallet is immaculate:

No more of those generic copy/paste barebones wallets should be tolerated!
A dedicated developer will make their project unique and this is exactly what Shensu has done. Recently adding Iwasaki to his team to lead the mobile wallet releases has instilled even more confidence in the ability to navigate the roadmap.
With a pending Cryptopia listing since Jan 1 2018, trade volumes have struggled. Initially Coinsmarkets was the only exchange listed and it had a great demand and trade volume but then...

we all know that old story with coinsmarkets by now.
Since then it has been listed on stocks.exchange which has been a shaky platform with a minimal user base.
When it finally hits Cryptopia it will take some time but demand and prices will rise back up as the strengths of this coins developer, and community are what drives it.
Long Term Investment Ratings:
Stability: 9.5/10 ~~~~~~~~~~~~~ Growth Potential: 9/10 ~~~~~~~~~~~~~ Developer: 10/10
---
2.

(RAP)
Every day we hear the crypto-haters saying "but what can you do with this blockchain in real life" the answer is simple... introducing Rapture!
Rapture is a community based coin with a great structure building up that will introduce cryptocurrencies and blockchain technology to newcomers on a global scale!
Rapture aims to work closely with charities in order to provide funds to those in need while strengthening the blockchain and community behind it. The community is open to submit charities/ideas for future developments.
Gift cards will be easily purchased and claimed. These are the tools we need to introduce the masses to blockchain and get some real world integration going on a bigger scale.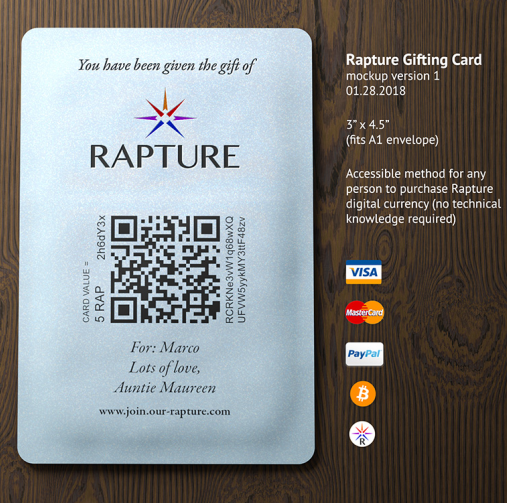 Overall the development team has been extremely active and proactive in stimulating the community and rallying support behind their goals. I expect big things from these guys and look forward to the future!
Stability: 8.5/10 ~~~~~~~~~~~~~ Growth Potential: 7/10 ~~~~~~~~~~~~~~ Developer: 9.5/10
---
3.

Have you ever been in a business meeting, found yourself impressed with an individual, and just thought that guy means business? This is NYXCOIN.
With a huge development roadmap these guys plan to revolutionize the Masternode Industry.
With as much as: Tracking, Statistical Analysis, Monitoring, Hosting Services and more they plan to establish a solid base for future blockchains to build on and grow. This gives potential for literally anything to come from this coin.
Along the same lines as Cryptopia using DOT for their listing fee, NYXCOIN will be a listing token for these platforms increasing its value, trade volume and demand exponentially as the technology progresses.
Overall the developers are very down to business. While they do communicate with the community it is clear they are extremely busy. I have witnessed them actively working up to 16 hours in a day which gives me confidence in their platforms stability.
Stability: 8.5/10 ~~~~~~~~~~~~ Growth Potential: 10/10 ~~~~~~~~~~~~~~~ Developer: 9/10
---
So these are the 3 coins I will continue to support. Of course this is only my opinion and should not be taken as investment advice in any way. As always, do your own research :D
Thanks for reading!