Bitcoin Trend Series / EP. 666 / Technically VS Fundamentally
Time: 8.39 A.M. / GM+2 / 7th Aug 2018 – Tues.
Recapitulatin
The Technical Calculation still show that major weekly target stands at 4.444K, the butterfly target, that we've mentioned in our post / 648 / but Fundamentally, we've estimated that Bitcoin Breakeven Mining Expense stands around 5500$/BTC, in our post / 653 / !

It means that the 5.500K level is the fundamental barrier, the reason why we believe that bitcoin price will be difficult to test 4.444K! But if the price technically pass the 5.500K, bitcoin price hardly will hold below the fundamental barrier for too long.
Market Factors
Bloomberg reported on how Goldman Sachs is considering a plan to offer custody for crypto funds, which would involve holding securities tied to these assets in order to reduce client risk and guard themselves from potential security attacks on exchanges.
Technical
In our previous post / 665 / we had forecast the trading range will be between 6.500K & 7.400K. The intraday low was 6.847K and the high was 7.120K.
Bitcoin price hangs around the area of interest around 6.800 ( daily Fib support ) and 7.000K, and resumes its bearish bias within the bearish channel, supported by EMA50, trying to test the 6.500K area, as the chart shown in our post / 665 / !

RSI show that sellers are taking a break but buyers are struggling to get back on their feet, while Stochastic indicate that buyers are taking over.

Most likely the price will test 7.200K area and this rise will be followed by a decline towards 6.800 - 7.000K zone again before testing 7.500K.
Where we should get chance to go short with another large leg down as the below 4H chart.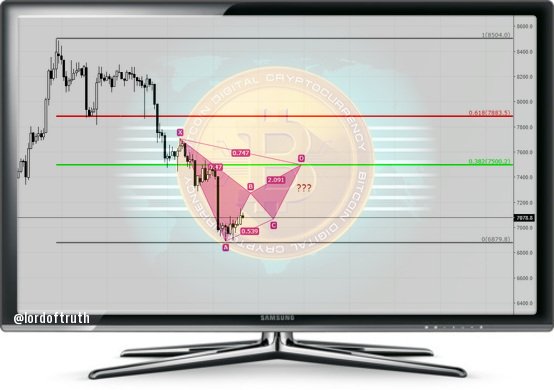 Sentiment
The trend is Bearish for today.
Support 1: 6500.000 level.
Resistance1 : 7500.00 level.
Support 2: 6000.000 level.
Resistance2 : 7800.000 level.
Expected trading for today:
is between 6500.00 and 7500.00.
Expected trend for today :
Bearish.
Medium Term:
Neutral.
Long Term:
Bullish.
The low of 2018:
5782.000
The high of 2018 (BitcoinTrader's Year):
14469.00 / Expected.
The low of 2019: ???
The high of 2019 (Bitcoin Holder's Year):
36000.00 level / Expected.
YOU SHOULD NOT TAKE ANY MATERIAL POSTED ON THIS BLOG AS RECOMMENDATIONS. TO BUY OR SELL BITCOIN OR ANY OTHER INVESTMENT VEHICLE LISTED.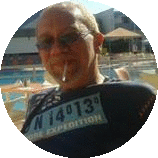 Writing a series means playing a long game,
investing considerable time and effort up front in
hopes of considerable returns down the road.
I'm so proud of my little blog, and so grateful to all of you
for support to keep it going.

If You are New in Trading  --> Read Trading Education Center / Volume I.
What You Know About --> Fibonacci Retracement in Trending Market.
If You Like To Read About Syrian War --> Click Here!