Forex Education Center / Volume I
Thank You For Your Support and For Honoring Me With Your Up Vote...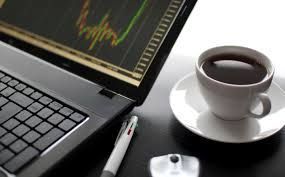 So, Here we are...
The First Volume took end today with 39 Parts.
As a reminder, I am developing this material myself.
Similar material with probably lower quality or useless information is
being sold elsewhere on the internet and some of them are quite highly priced.
Here is all free.
I got fed up with scams so here is all my knowledge that I have gained
throughout my trading experience.
Hope you will find it useful.
Here with you I was for around 1 month...
I wrote in this Volume about :
E Currency Trading.
E Currency Trading Map.
Forex Trading Tutorials.
Forex for Beginners Course.
Other useful info.
There is a lot yet to come since there is a lot that you need to learn,
and there is a lot that I need to share with you!
So please just be patient – it will be worth it.
In Volume II ( coming soon )
Will speak about:
Technical Analysis.
This is where things starts getting interesting.
This is an in depth Volume on technical analysis were we go through
the tools that you need to master to become successful.
How to find support /resistance lines, how to draw proper trend lines,
pivot points and lots more is covered in the Volume II.
It is FREE as well.
Below is a quick guide of how this first Volume is structured,
so you can find what you are looking for fast:


Every comment, every upvote, every support is really appreciated.
Thanks For Reading,
Wish all of you Great and Sunny Sunday
@lordoftruth