Time: 7.56 A.M. / GM+2 / 12th June 2018 – Tues.
Recapitulation
In our post / 607 / dated on 29th May, we wrote;

Bitcoin is at a Critical Junction after breaking 10 month trend line support around 7.614K and we doubt the crucial support 7.100K - 7.210K area will hold.

As expected, the crucial support was broken after testing the High of July at 7.756K and our first target at 7.050K Has Been Met, to open the way to our targets at / 6.519K / 5.878K / 4.267K.

Bitcoin price settles around 6.850K since yesterday and our bearish overview remain valid as long as the price Below 7.614K.

If you short with us at 7.730K - 7.750K, you are in the right direction as Bitcoin Bears remain in control and we continue to hold our view that, The Large Range between 4.267K & 14.469K will be in play in 2018.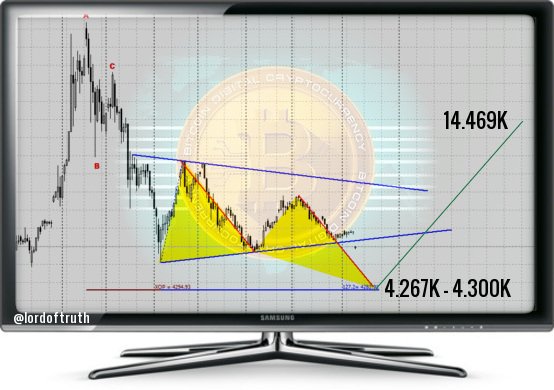 Market Factors
While the US & North Korea Summit is going on. All are awaiting the press conference with the Donald Trump and Kim Jong Un. At this moment it looks O.K. Ignore what the media are projecting especially CNN, they are so negative about Mr. Trump. How the market will react, we will just have to wait and see!
Technical
In our previous post / 620 / we had forecast the trading range will be between 6.200K and 7.150K. The intraday high was 6.899 and the low was 6.629K.

Some Upside Bounce could happen here, but as all barriers were crushed, market probably will gravitate to 6.519K, but as stops will be triggered, 4.267K could become a reality.

At press time, bitcoin is trading around 6.850K and the chances is valid to achieve more decline, as sellers continue with their drive towards Major Support at 4.267K.

The 2 Weekly Bearish Stop Grabbers suggest drop below 6.519K, to test 5.878K reaching 4.300 area, the same destination point of the above Butterfly "Buy". The Potential Bullish Reversal Location.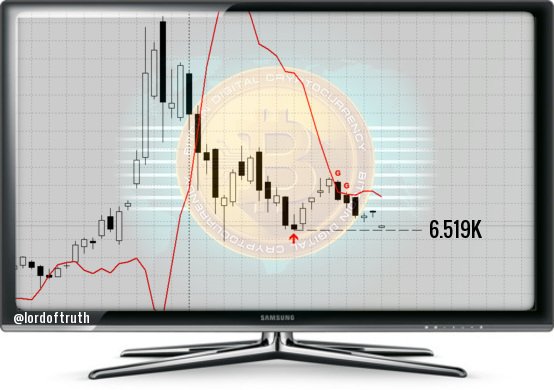 Sentiment
Based on the above
We suggest / Bearish Trend / for today.

Support 1: 6519.000 level.
Resistance1 : 7614.00 level.
Support 2: 5878.000 level.
Resistance2 : 7996.000 level.
Expected trading for today:
is between 6200.00 and 7150.00.
Expected trend for today :
Bearish.
Medium Term:
Neutral.
Long Term:
Bullish.
The low of 2018:
5947.00 !!! / 4267.00 Expected.
The high of 2018 (BitcoinTrader's Year):
14469.00 / Expected.
The low of 2019: ???
The high of 2019 (Bitcoin Holder's Year):
36000.00 level / Expected.
YOU SHOULD NOT TAKE ANY MATERIAL POSTED ON THIS BLOG AS RECOMMENDATIONS. TO BUY OR SELL BITCOIN OR ANY OTHER INVESTMENT VEHICLE LISTED.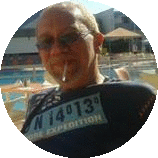 Writing a series means playing a long game,
investing considerable time and effort up front in
hopes of considerable returns down the road.
I'm so proud of my little blog, and so grateful to all of you
for support to keep it going.

If You are New in Trading  --> Read Trading Education Center / Volume I.
What You Know About --> Fibonacci Retracement in Trending Market.
If You Like To Read About Syrian War --> Click Here!