I wrote to Bittrex Support the other day to find out if the October 35th Bitocin hard fork would result in an equal amount of Bitcoin Gold in a BTG wallet as I held in my BTC Wallet. Well they got back to me and I was rather surprised at the answer.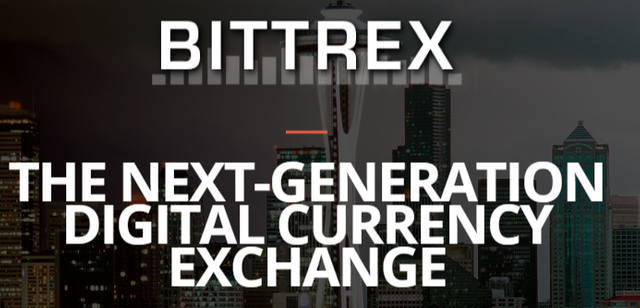 My support request went like this.


Will you be supporting the Bitcoin Gold hard fork?
I need to know where to hold my BTC in preperation for the Oct 25 BTC / BTG hard fork.
If you can provide some detail I would like to repost this answer on http://Steemit.com to inform that community of where to best store their BTC in order to get an equal amount of BCG in there wallet.
I will need a rather speedy answer on this as this BTC / BTG hard fork is fast approaching.
Thanks in advance.
The Bittrex Support teams answer went like this....


Your request (274002) has been solved.
Bittrex staff will never comment on whether or not a coin will or will not be added to the exchange.
If you would like to see a coin on Bittrex, encourage the dev team to fill out a New coin submission. Details: https://support.bittrex.com/hc/en-us/articles/202583854
Follow us on Twitter @ https://twitter.com/BittrexExchange
---
So there you have it folks.
There is the Bittrex answer-non answer.
Best bet.... don't hold your BTC at Bittrex when the BTC hard forkl takes place on October 25.
That being said, Bittrex did honor the BTC / BCC hard, fork but it took a few days before wallets appeared in the Bittrex exchange with the BCC, or BCH, as it is listed in some of the other exchanges to show up.
I keep all my BTC in a Mycelium wallet and I have exported my private keys. This way I can recover my BCG coins when they are created.
For more info lets go to Trevon James, @trevonjb he explains it a bit better
Disclaimer -- @trevonjb has been accused of being ascammer concerning his promotion of bitconnect.
Start at 5:09 to learn about the hard fork.

Below is the unedited, un-punctuated transcript from the above video starting at 5:09
...So now we got another hard fork so people are starting to realize that okay well we can just hard for bitcoins get free Bitcoin so there's another hard for coming called Bitcoin gold or B gold right now this hard work after doing some research it's not a it's like a a dividend like you get paid for holding Bitcoin that's what their point of doing it is they're they're not trying to make this a con Bitcoin gold some huge project they're just trying to get everyone some free Bitcoin alright so when October of 25th there's going to be the heart there should be the hard fuck around that data because it's do about around about a wrap of that it's about blocks like when the block happens that's when the for clapping so whenever the block happens sometimes it's off by maybe a few hours a few days so November first it'll be on exchange so what's gonna happen on October 25th all the Bitcoin had as long as you have it on your own private key so meaning you have it on Hardware wallet paper wallet ...
To learn how to add transcripts to your videos see my Youtube Transcript tutorial here.
https://steemit.com/instructional/@libertyranger/how-to-get-better-search-results-with-your-youtube-videos
Just my two STEEMS Worth.
If you enjoyed this let me know with a resteem and an upvote.
Please Follow my account and leave your comments too.
NOTE: I always upvote same day comments.
This work is free for any use with attribution under the Creative Commons Attribution 4.0 International (CC BY) License.