Exposing the BIGGEST SCAM in cryptocurrency: Trevon James and BitConnect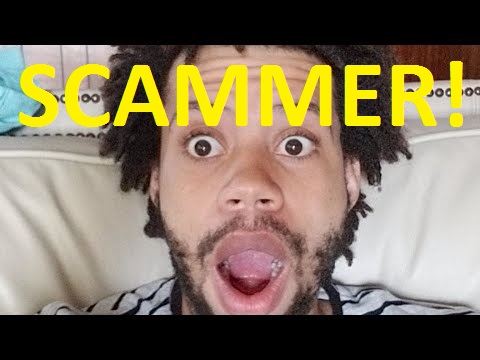 Meet Trevon James, a liar and a scammer
If you spend a lot of time on Steemit or YouTube going through cryptocurrency content, you've probably come across this face before.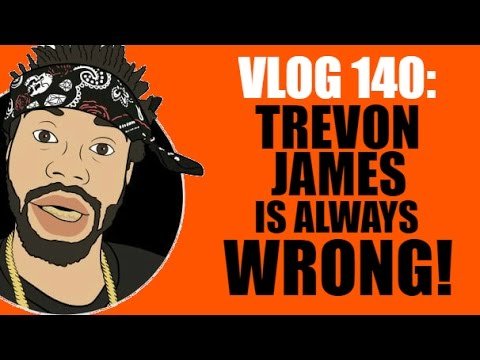 So who is this guy?
Well, despite not knowing much about how cryptocurrency works (he has admitted this MANY times), this guy, Trevon James, feels that he still has enough knowledge in his head, to convince his subscribers on Steemit and YouTube to buy into one of the biggest scams of the 21st century: BitConnect.
Ok, but why is he a scammer?
Let me explain a bit about BitConnect. If you know Trevon and watch his videos, your probably already know what it is. BitConnect is a multi-level marketing program (scam / ponzi scheme / pyramid scheme, call it what you will) which basically offers "payouts" to those who invest in it. So, you invest some money into BitConnect, and then you get paid back a small portion of that money every day. After a certain period of time, you would have supposedly earned your capital investment back, plus interest. That's the claim anyways.

But how does BitConnect make money?
THE LIE - BitConnect say that these "payouts" are earned by a "trading bot", which they have coded. This bot supposedly executes trades with the money that you have invested, and that's where your payout comes from.

THE TRUTH - Like most Multi level marketing operations, BitConnect actually makes its money via a referral program. Basically, the site pays you every time you recruit a new member and they deposit money. You get a small percentage of that money. The trading bot BitConnect claims to have has never been seen, nor has the coding for it. This is just too obvious.
So Trevon makes all this money, that people think is coming from him being invested in BitConnect, when in actual fact, the money he gets is from roping more people into the scam!
It's a pyramid
So let's say Trevon recruits you, and you use his referral code when you sign up at BitConnect and deposit some money. Trevon gets a cut. So let's say you recruit some friends under you, and they recruit more people under them. Pretty soon, this is what the situation looks like: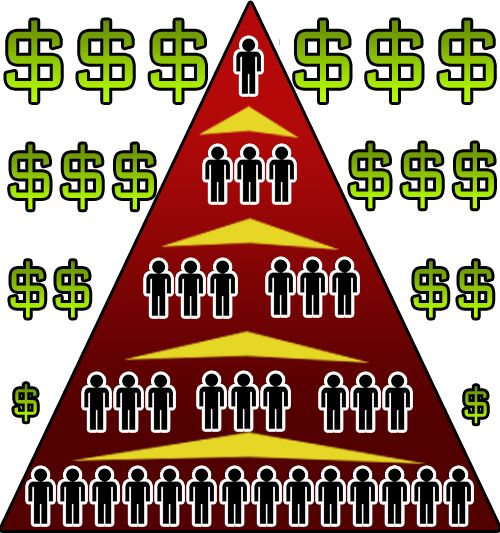 Yep, it's a pyramid. And guess what, you're at the bottom. Trevon is at the top, making huge stacks of money, and fooling people into thinking you'll be rich like him if you invest in BitConnect. WRONG. Trevon will be richer if you invest in BitConnect. You will only be richer from it if you go and recruit some people under you. Now those people are the suckers, and remain so until the recruit people under them. And so the cycle goes on, and the pyramid grows.

The problem
Unfortunately, a guy like Trevon seems to have NO morals, and doesn't care about anyone but himself. Why do I say this? Because this guy OPENLY advertises this shit, and tries to get his YouTube subscribers and Steemit followers to buy into this nonsense, further enriching him.
He even does a "coin count" where he shows his viewers his earnings for the day, and basically shows off what he has. This way, viewers see he has money, and think "Oh if I do what he's doing, I'll be rich too!" False. Trevon money is made by getting you to invest YOUR money.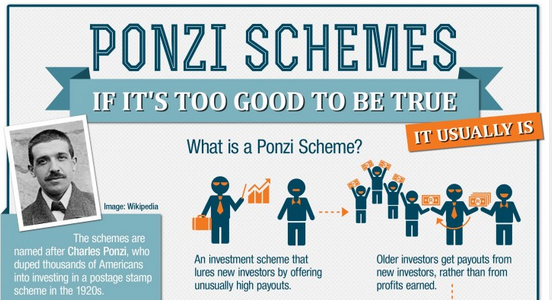 So at the end of the day, when he does his coin count, I hope all his subs and followers realize that the money Trevon has, is off of your stupidity. He is rich, because he convinced a bunch of people that he'd make them rich.
Conclusion
People like @trevonjb are people that the crypto community doesn't need.
This guy is going to give cryptocurrency as a whole a bad name, because there are gonna be plenty of unhappy people that will complain to financial regulators, once Trevon and his band of scammers disappear into the sunset, after convincing everyone to dump their money into a scam.
Beware shit like this. As the pic above says: If it's too good to be true, it probably is