Interesting Bitcoin News Today (Electrum, BitPay, Blockchain.INFO, Kraken)
Kraken Support Not Replying
Ive never used that exchange but people claim to not have tickets replied since long time. Luckily as ive reported lately Poloniex stepped up and fix all ticket issues now. Hopefully Kraken does that soon too.
Interesting that when i scroll down main page of Kraken and click on "Support" link i get to dead page [edit seems fixed now]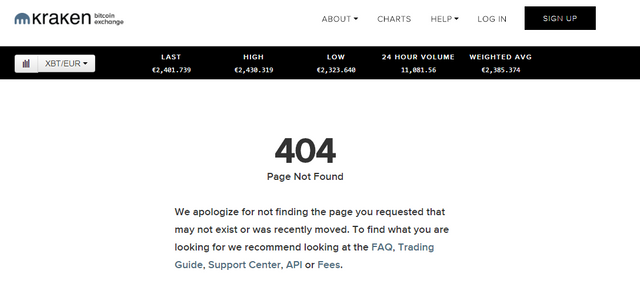 Support link is located here - https://support.kraken.com/hc/en-us
BitPay Comes to Windows Phone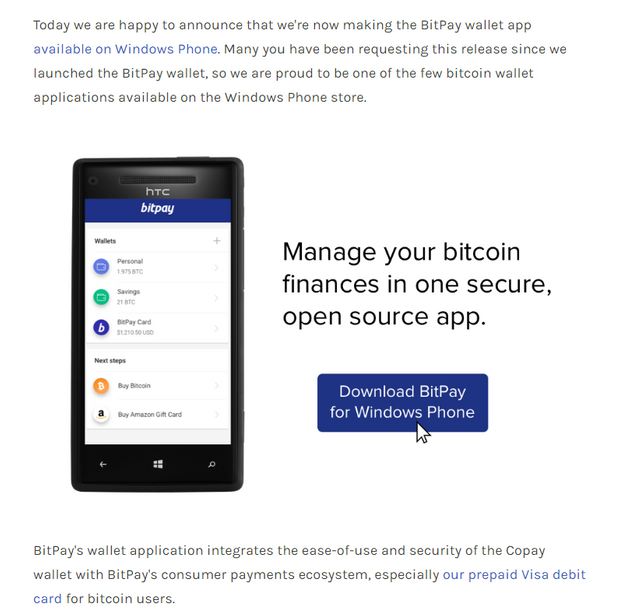 BitPay is the biggest company allowing sales of stuff for BTC - they are the gateway for sellers. They also have a popular Prepaid BTC card that loads of people use and can be integrated with app. Yaay for Windows Phone!
Electrum Testing Chain Split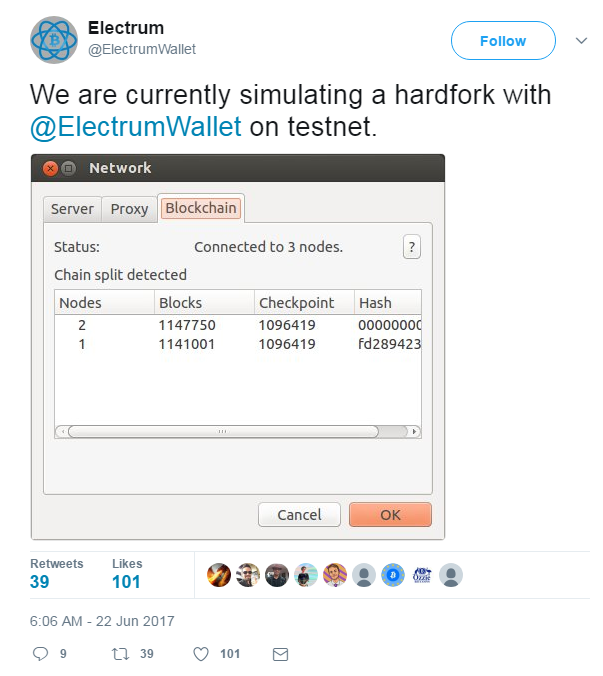 If you follow my blog or BTC news you may be aware that on 1st August its possible BTC will split into 2 chains. Exchanges and wallets are now working on a way to detect the split and act accordingly. First one to publicly admit their tests was electrum - for which i have done some guides here before. Interesting times incoming people.
Blockchain.info raises 40 Million Funding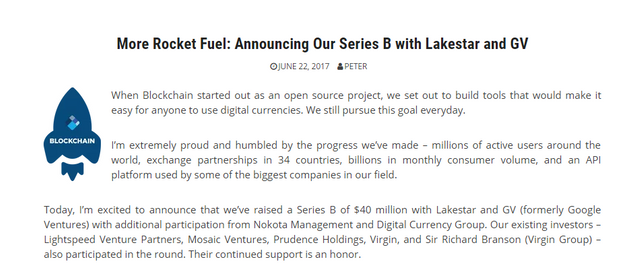 The most known and possibly most hated online wallet just runned series B of funding and got 40 millions. I always suggest to use wallets that let you have your keys - if you store coins in exchange or wallet - they own the coins not you. Anyways with the money hopefully they will develop some cool stuff. Worth noting they didnt do ICO like everybody now. Just usual fundraising from VCs.
Today Top Volume Exchanges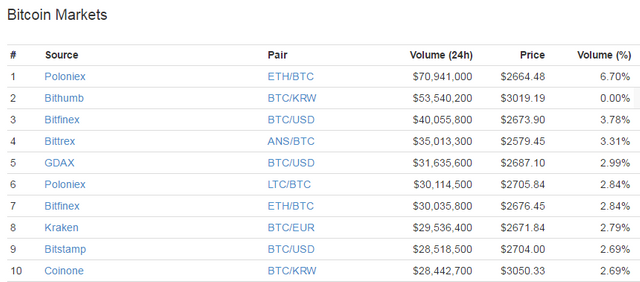 ETH LTC and ANS are rocking it for now, USD on good place too but fiat pair of KRW is on top.