Dear Ladies and Gentlemen,
yesterday was some exciting day for many of us, envolved in cryptocurrencies. It took over one year to come to this decision and the result is, that we have a splitted Blockchain. Bitcoin and Bitcoin Cash. I'm not sure about the success off BCC in future, but i could imagine, that it will be a good valued currency, too.
But we will see.
For now i just want to show you 2 special pieces created by me, that maybe will help you to calm down a bit ;)
Enjoy my work ;)
---
Hallo Leute,
gestern war ein sehr aufregender Tag für die gesamte Kryptoszene. Nach über einem Jahr der Unsicherheit in der Blockgrößendiskussion gibt es also endlich Resultate. Und zwar ein Split, aus dem Bitcon und BitcoinCash entstammen. Während die Hash Rate bei BCC derweilen etwas mager erscheint, kann ich mir dennoch vorstellen, dass das Projekt zukünftigen Erfolg mit sich bringen wird.
Heute aber möchten wir uns einen Ruhigeren machen, aus diesem Grund liefere ich euch hier zwei meiner Werke, in der Hoffnung, dass sie euch gefallen.
Viel Spaß!
---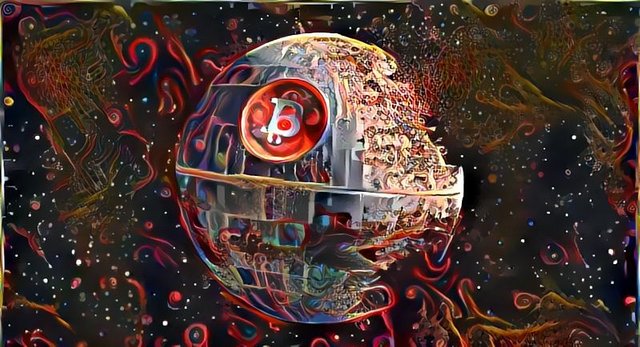 ---
---
Feel free to tell me in the comments, if you like my work or not ;)
Also feel free to upvote this post, if you want to support my doing! Would be great!
If you wan't to see more, just check out my blog.