Michael Novogratz a Billionaire investor and former hedge fund manager states that cryptocurrencies could be worth more than $5 trillion in five years(CB Insights Future of Fintech conference in New York)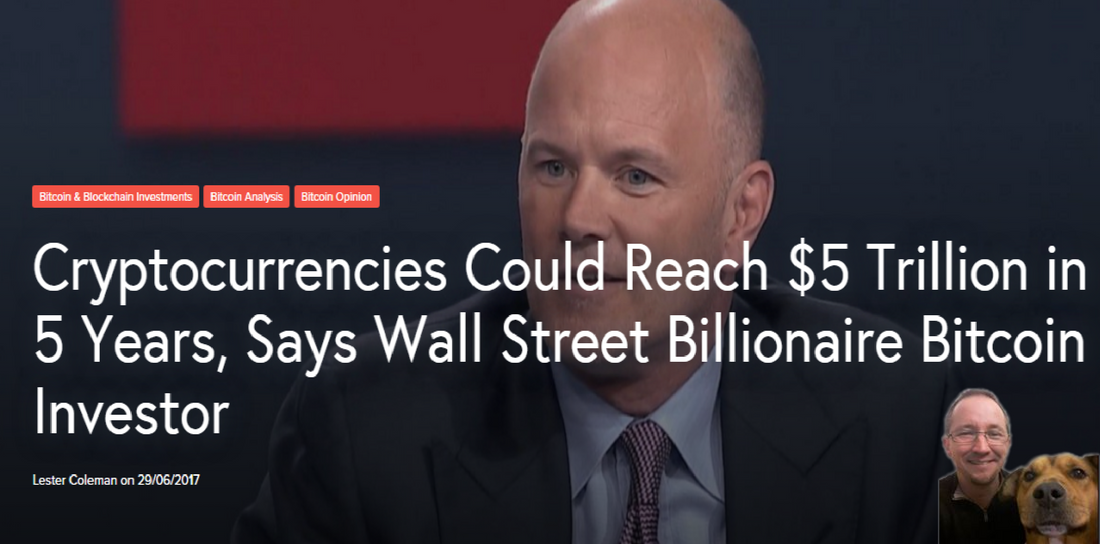 Kudos to https://www.cryptocoinsnews.com/wall-street-bitcoin-supporter-unfazed-by-cyberattacks/
That billionaires are positive about Bitcoin shows me that this is much more than just a "bubble".
Sure Bitcoin has to overcome some major problems - especially the scaling problem. But the thing is: Bitcoin is not the only cryptocurrency out there. Over 700 Altcoins are on the market and new ICOs on its way each and every week.
My personal opinion is that cryptocurrencies will establish their place in the coming 1 to 3 years. Many of the Altcoins will probably be garbage in the long run, but there are some which will just grow in worth - Steem being one of those.
I am personally invested into quite a lot of coins at the moment because I am 100% sure that they are a very good store of value.
Once the scaling problem of Bitcoin is solved growth will be more stable and steady.
My mission is to tell as many peoople about Bitcoin and the like, as I can. I think everybody deserves to be aware of the huge opportunity we are having right now. I feel blessed to be part of this revolutionairy move in fintec.
How do you feel about it?
Leave me a comment about your opinion and give me an upvote, if you like my post :)