Happy 4th of July for all my American friends!
Today, BTC is interacting with a price zone that back in April 2018 confirmed the bear market we are just now attempting to pull out of. This zone was also support for us back in Feburary 2018. Today could mark a very important day if we can finish up strong. Closing above $7k is best case, closing in this 6600-6800 range which is strong resistance is ok, worst case price breakdown due to low $6k zone due to FUD on a still weak market cap.
Weekly chart with zone circled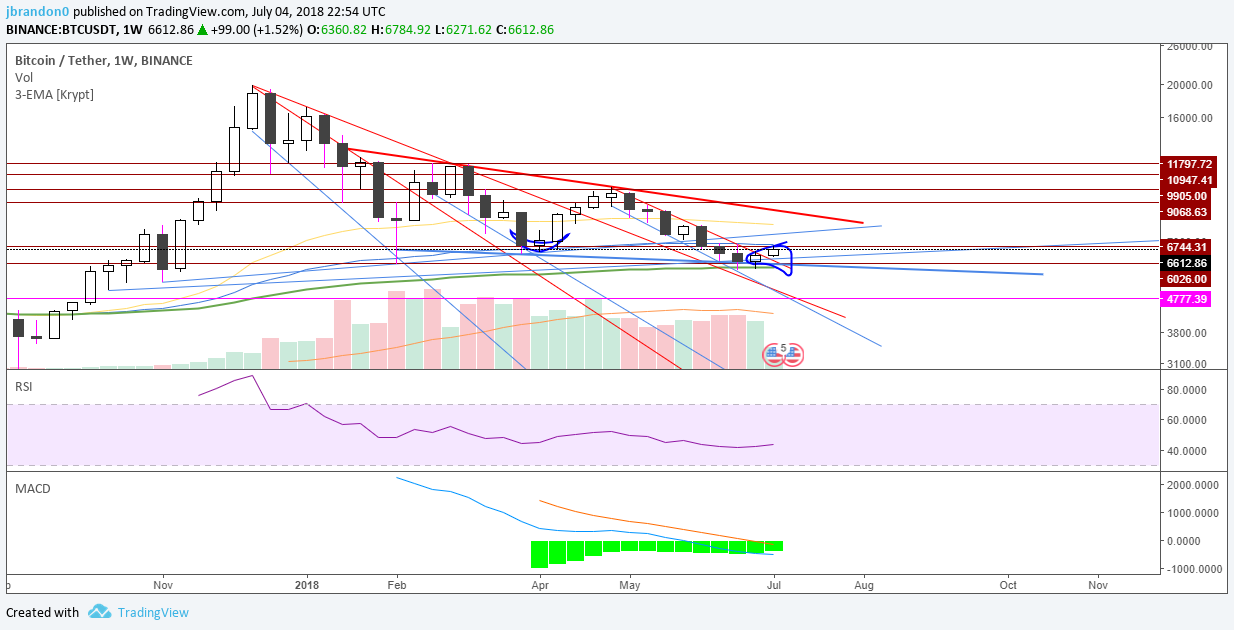 Gold and Silver just bounced out of extreme over sold territory, if you follow my simple RSI strategy you would've been buying yesterday.
Here is full breakdown video looking at price action on BTC, GOLD, SILVER