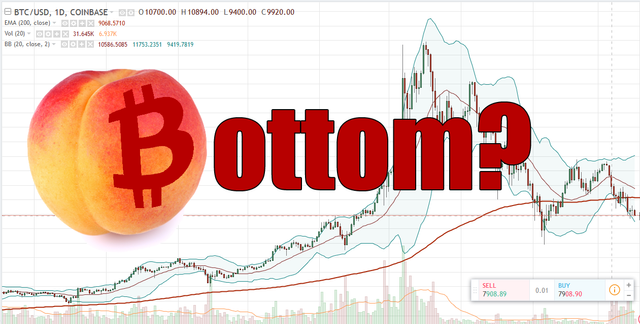 Hello my fellow Steemians and Crypto inverstors,
It's the hot question in everyone's minds right now: Is this the Bitcoin (and altcoins) bottom?
We finally seem to be running out of the panicky noob sellers that should have never entered this market in the first place. This is evidenced by the slowdown of big red candles in the charts. I say good riddance! Let them come back on the next market top and lose their money all over again! Haha!
Market interest is slowly picking up again but volume and the number of active addresses on the Bitcoin network remain low. This means we could have reached a bottom. However, we need to continue monitoring the number of active addresses because, if they keep dropping, this bear market could have more legs.
Here are some good news from data sources correlated to price that support the thesis a bottom has been reached: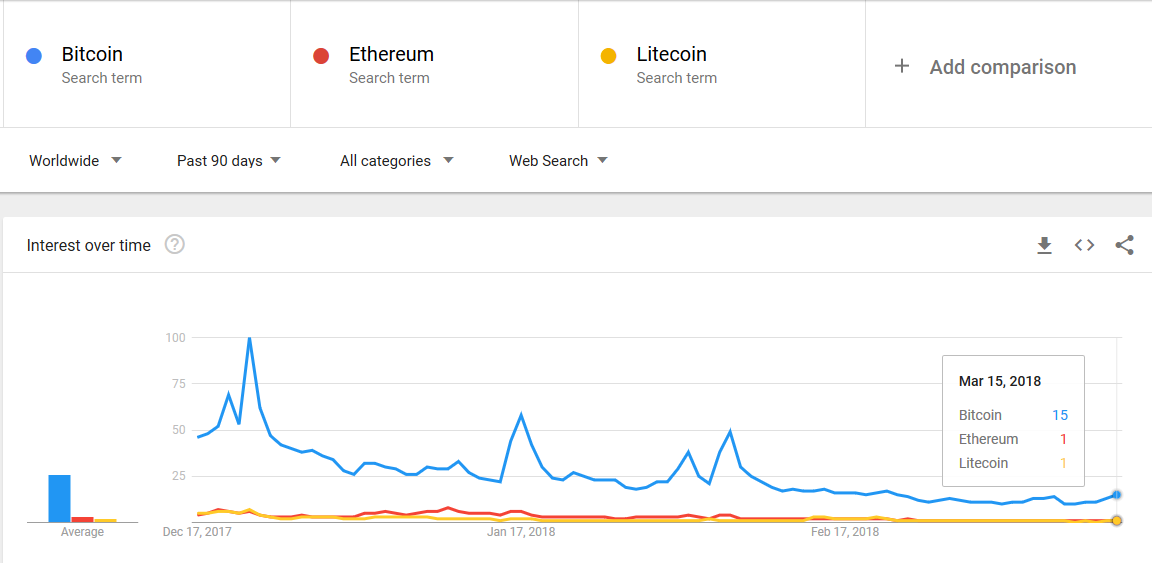 Google Trends search volume seems to be picking up after a February bottom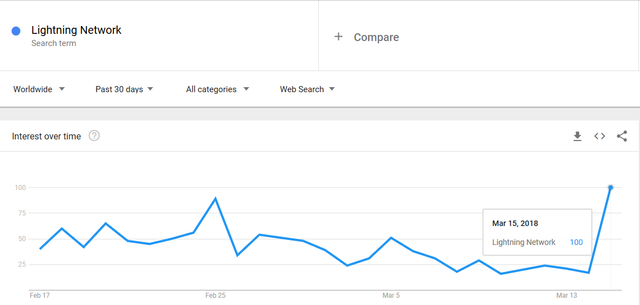 Google Trends search volume for "Lightning Network" is picking up strongly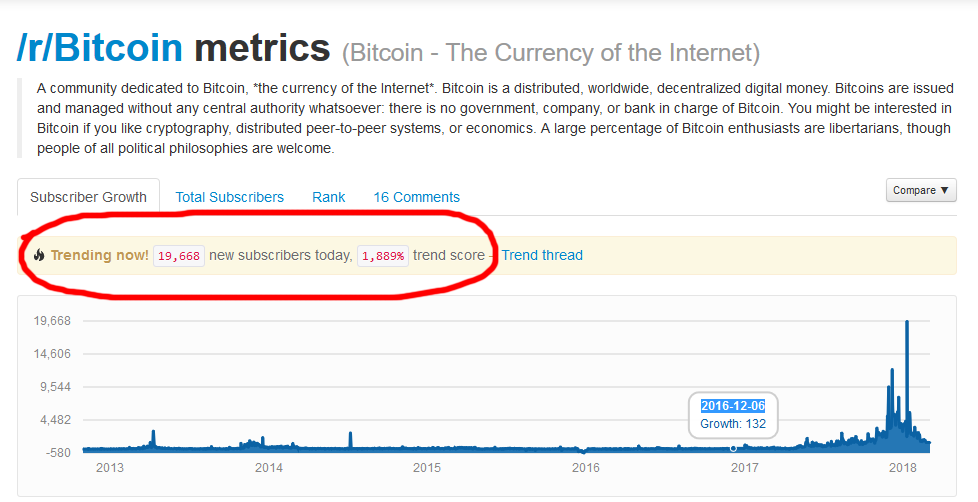 Reddit interest is also picking up and back on the Trending Now topics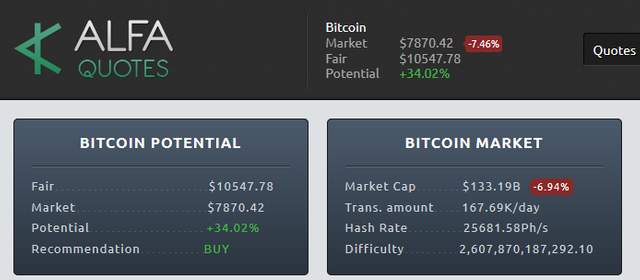 Alfaquotes.com, a website that calculates a "fair" price on Bitcoin and, which has been very accurate in its predictions in the last 3 years, is back on the green showing a strong 34% buy recommendation
Now, the bad news:

The number of active addresses on the Bitcoin Network, very strongly correlated with price, is currently lagging below it.

A quote from Warren Buffet that prefectly applies to the current situation.
So, what do you think? Have we reached a bottom or are there more legs for this bear market?
Do you have other data sources highly correlated to price you'd like to share with the investing community so we can all gain more knowledge and powerful tools?
Share your comments and thoughts with the Steemit community in the comments below!
---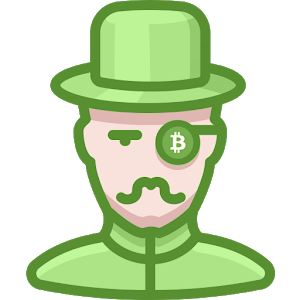 INVEST SMARTLY!
DOWNLOAD CRYPTO MILLIONAIRE from Google Play
---
CHECK OUT MY PREVIOUS POSTS:
New Portfolio Diversification Score for Crypto Millionaire!
Crypto Millionaire updates successfully published
These new Crypto Millionaire filters will help you find the best ranked value coins
How to bring normies to Steemit in three easy steps
Quantum Doom for Crypto? It's all FUD and here's why
WOW! Crypto investing app hits #4 trending on Google Play Finance! Just below Paypal and Zelle!
"It's Been Dismal" - Gold Coin Sales Slump As 'Bugs' Bounce To Bitcoin
Why China (or governments) can't stop crypto
The case for a million dollar coin! - Cryptocurrency wallet users vs Facebook users. Where are we now?
Tell the community what you think of this post in the comments below.
Follow me for updates news and commentary on "sane" crypto investing.
Happy crypto investing!