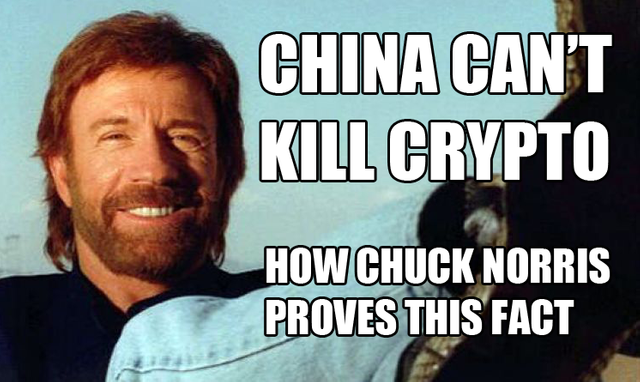 Hello fellow Steemians,
Being born and raised in Cuba (currently living in Miami) I'm very familiar with how communist governments operate and also how the black market and decentralized networks grow, resist their power and eventually fundamentally change or topple them.
In order to understand the past, present and future of the decentralized crypto networks I believe one of the best comparisons from history (that has already played out) would be that of the illegal importation of westerns films on VHS cassettes to communist Romania in the late 1970s and 1980s and the "El Paquete" phenomenon (currently playing out) in Cuba.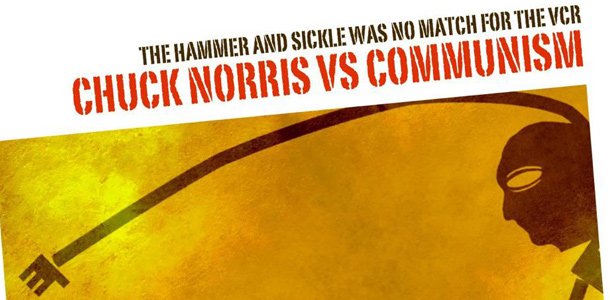 The widespread circulation of pirated VHS tapes in Romania corrupted the very ideological bases of the regime, contributing greatly to its collapse on December 1989. There were many decentralized "sneaker networks" that spanned the entire country back them and supplied every household with fresh western movies every week. No matter how much the then dictator Nicolae Ceaușescu, tried to stop this, it was completely impossible for the regime to crush it because his own officials were corrupt, were profiting from it, and also consuming it with their families every night.
I highly recommend watching the documentary "Chuck Norris vs Communism" (available on Netflix) to understand the past, present and future of how decentralized networks cope with repression.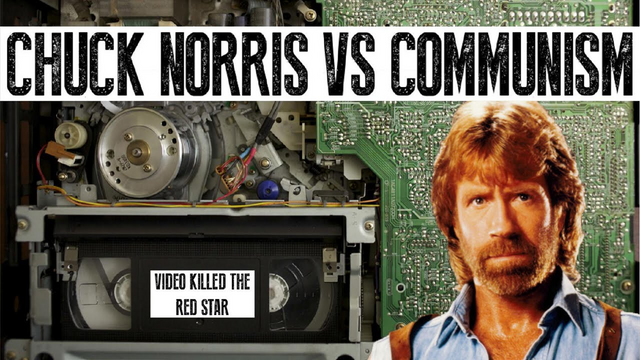 The Cuban El Paquete
In Cuba, we have a very similar phenomenon currently playing out called "El Paquete". It's a collection of foreign multimedia files that circulates throughout the entire island and bypasses the government's monopoly on information. The government likes to think they control it (see the Five Stages of Grief below) but they really don't since there are as many offshoots of it as there are Cubans. Most of its content consists of American action movies, South Korean glamorous and colorful capitalist soap operas, Miami TV shows that openly criticize the dictatorship, Discovery and History Channel documentaries etc, hardly the kind of content that would be "blessed" by the Cuban Stasi trained government censors.
Corrupt officials are the main source and also consumers of all this content never before allowed in the island. Only these officials have access to the high speed internet connections required to download it and later sell it to street distributors.
Street vendors distribute "El Paquete" all over Cuba in USB flash drives, DVDs or hard drives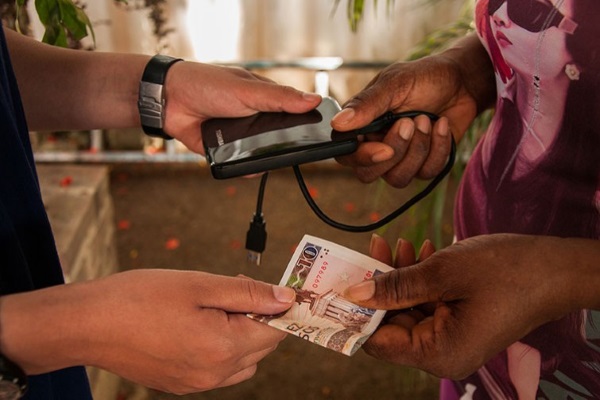 The ideological bases of the formerly entrenched communist regime from the 80's are completely corrupted today thanks to this, not even they believe in communism anymore. It's only a matter of time before the regime collapses or is replaced silently and subtly by a completely different version of it. Some might even say this has already happened since they are embracing state capitalism more and more every day.
The Cuban "El Paquete" explained on this video by Vox

In both Romania and Cuba they passed through the five Stages of Grief that governments and banks are going through right now with crypto.
The five stages of grief - Government reactions to decentralized networks
Deny it (it's too small to have an impact, they say at this stage)

Ban it in anger (this thing is growing, we have to crush it)

Realize impossibility of a ban (because of their own corruption mostly, they use it themselves but don't want the common folk to use it)

Try to control it, coopt it, and mold it to their likes. They believe their own illusion for a while and think they have managed to do it but the reality is they have lost control completely. (This is the stage the Cuban government is at right now with "El Paquete")

Capitulation and collapse of the monopoly. The old regime is fundamentally changed or violently toppled.
The Five Stages of Grief by Andreas M. Antonopoulos
In China, they will go through these stages as well, corrupt officials will be the main users of crypto currencies to protect their wealth and profit from the arbitrage opportunities in the black market. Eventually, the Chinese financial landscape will look very different from what it is today. Those same corrupt officials will fight tooth and nails to secure their elite status in this new order. It's very unlikely they will protect and move their wealth around the world with Yuans or devalued Dollars…
I leave you with this image created by fellow steemer and crypto commentator @hilarski. I loved it and re-steemed it as soon as I saw it in the hottest Bitcoin posts this morning. Don't forget to follow him for great posts on all crypto matters!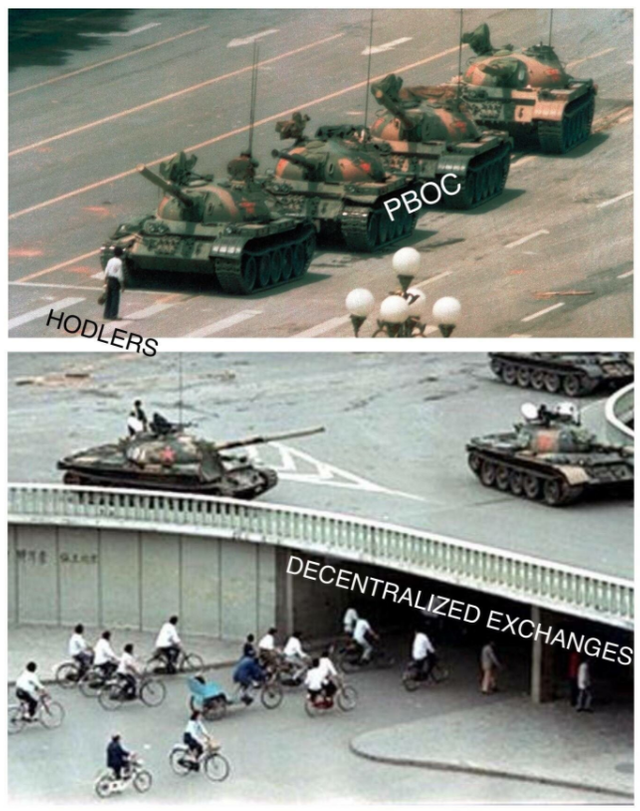 CHECK OUT MY PREVIOUS POSTS:
Great time to pick up cheap alts! What percentage should you invest in each coin to become a multi-millionaire? A winning index strategy
ETHEREUM'S RAIDEN VS BITCOIN'S LIGHTENING – What's happening?
SEE THE CHARTS! Segwit progressing slow but already helping ease congestion in the Bitcoin network
The case for a million dollar coin! - Cryptocurrency wallet users vs Facebook users. Where are we now?
Crypto is siphoning off gold's market cap. Bitcoin could increase 50x in price by stealing Gold's thunder
Trump is NOT threatening nuclear war with North Korea. He is talking about this non-nuclear but incredibly powerful weapon!
Tell me what you think of this post in the comments below. This is not professional investment advise. I'm not your financial advisor. Only invest money you can afford to lose!
Follow me for news and commentary on investing in crypto-currencies.
Happy crypto investing!