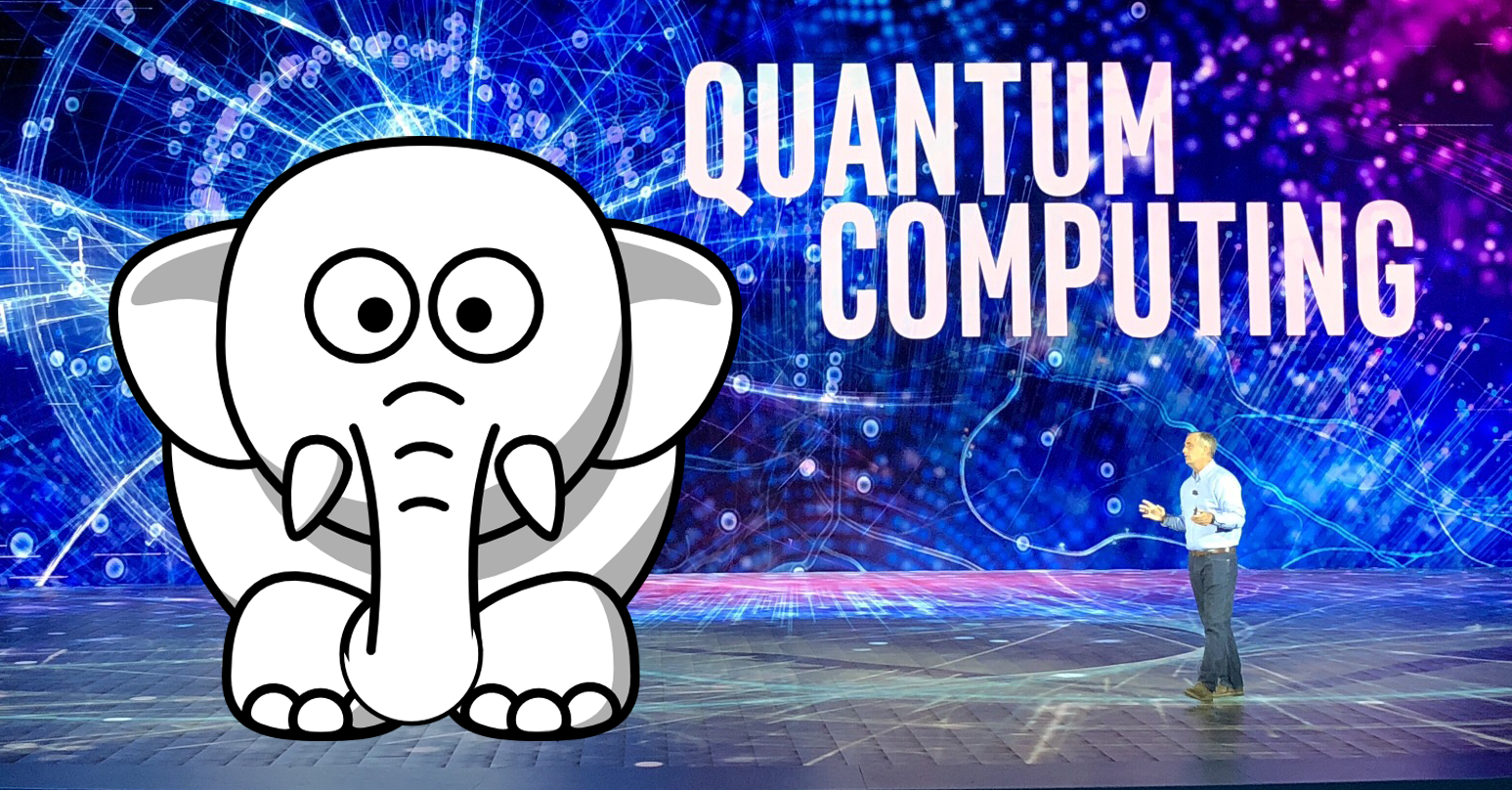 Is Quantum Computing a big, fat, white elephant?
Hello fellow Steemians and Crypto Investors,
Today I want to share with you a very interesting article I found while reading about cryptography and its supposed arch-nemesis, Quantum Computing.
How many times have we seen the Fear, Uncertainty and Doubt (FUD) being spread on Social Media about how Quantum Computing would break Bitcoin's encryption and render it, and most crypto currencies, obsolete? With a 400 billion market cap prize, the greatest ever bounty for a hacker ever, why hasn't it happened? You might ask?
Well, here it is the answer: There are physical limitations that make Quantum Supremacy, the point at which Quantum Computers would beat Classical Computers, impossible to achieve. It's all about the noise, a fundamental barrier which cannot be broken no matter how much money IBM, Google or Amazon throw at it to make super expensive chandeliers.
It's all FUD guys, fake news designed to make you sell your coins on the cheap. HODL on and get your chandeliers at a thrift shop for 5 bucks ;)
---
The Argument Against Quantum Computers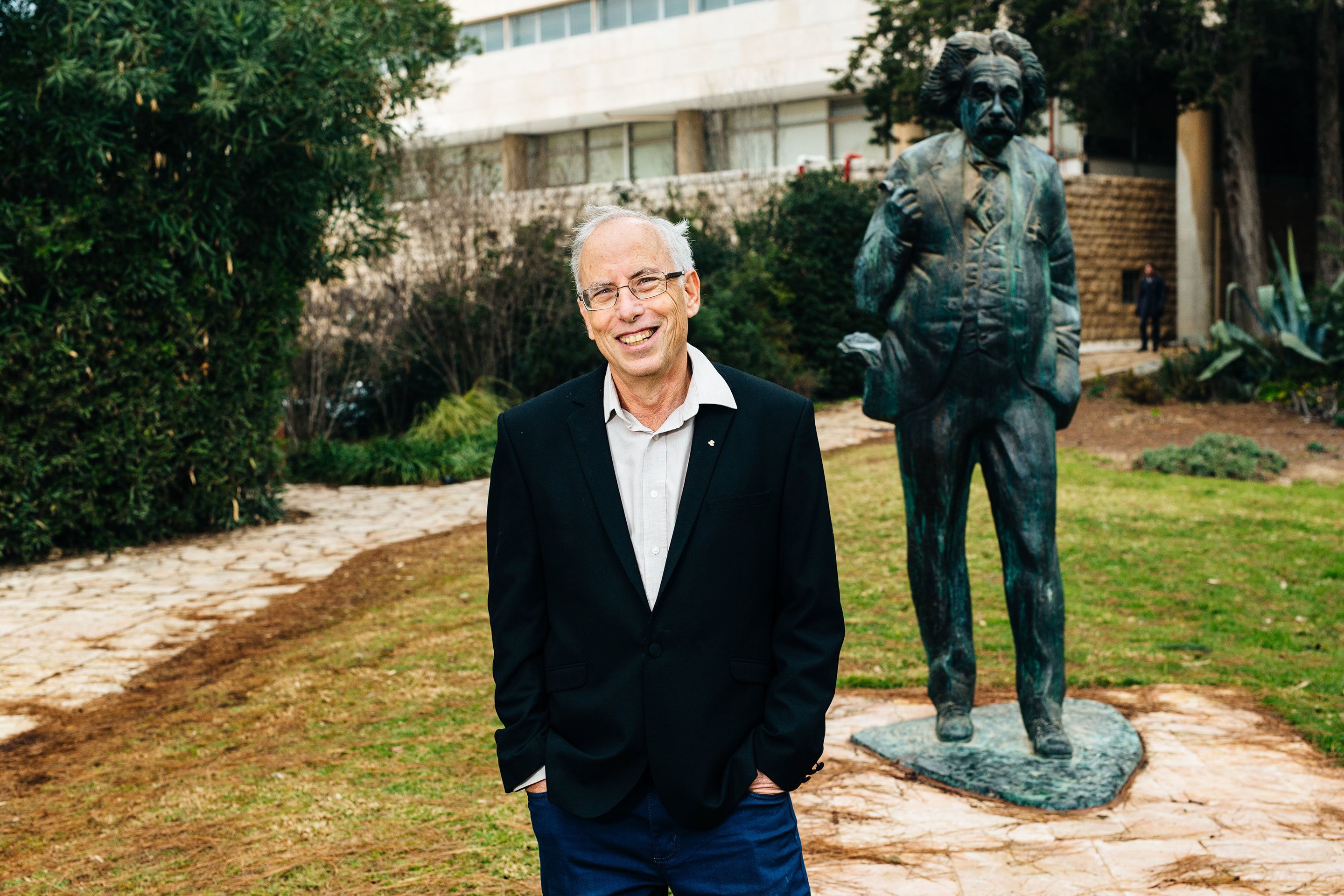 The mathematician Gil Kalai believes that quantum computers can't possibly work, even in principle. Photo by Quantamagazine.org
Sixteen years ago, on a cold February day at Yale University, a poster caught Gil Kalai's eye. It advertised a series of lectures by Michel Devoret, a well-known expert on experimental efforts in quantum computing. The talks promised to explore the question "Quantum Computer: Miracle or Mirage?" Kalai expected a vigorous discussion of the pros and cons of quantum computing. Instead, he recalled, "the skeptical direction was a little bit neglected." He set out to explore that skeptical view himself.
Today, Kalai, a mathematician at Hebrew University in Jerusalem, is one of the most prominent of a loose group of mathematicians, physicists and computer scientists arguing that quantum computing, for all its theoretical promise, is something of a mirage. Some argue that there exist good theoretical reasons why the innards of a quantum computer — the "qubits" — will never be able to consistently perform the complex choreography asked of them. Others say that the machines will never work in practice, or that if they are built, their advantages won't be great enough to make up for the expense.
Continue reading at Quantamagazine.org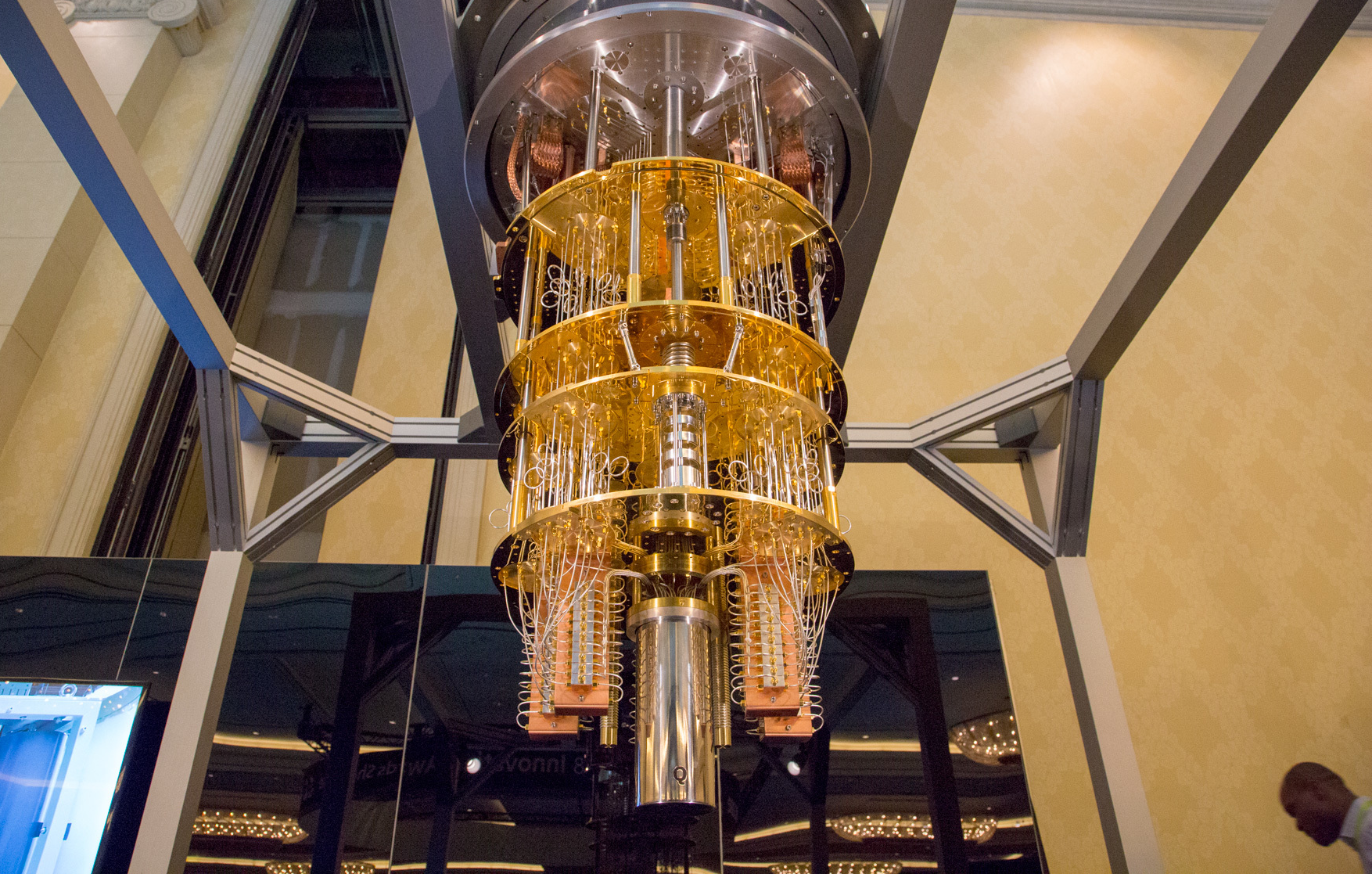 IBM's $15 million+ quantum chandelier is kind of a dead weight...
Even if Quantum Computing's noise problem could ever be resolved. Bitcoin could just upgrade its encryption and make it Quantum proof. Here's Andreas Antonopoulos to explain this:

The highly Technical paper on
Why Quantum Computers Cannot Work (PDF)
---
CHECK OUT MY PREVIOUS POSTS:
WOW! Crypto investing app hits #4 trending on Google Play Finance! Just below Paypal and Zelle!
"It's Been Dismal" - Gold Coin Sales Slump As 'Bugs' Bounce To Bitcoin
Great News! Bitcoin Futures launched by CME, the world's leading derivatives marketplace. Price jumps on the news.
Bitcoin All-Time-High on Google Trends - 91% strong correlation with its price
Why China (or governments) can't stop crypto
What percentage should you invest in each coin to become a multi-millionaire? A winning index strategy
ETHEREUM'S RAIDEN VS BITCOIN'S LIGHTENING – What's happening?
The case for a million dollar coin! - Cryptocurrency wallet users vs Facebook users. Where are we now?
Tell me what you think of this post in the comments below. This is not professional investment advise. I'm not your financial advisor. Only invest money you can afford to lose!
Follow me for updates news and commentary on "sane" crypto investing.
Happy crypto investing!