To Øl # YOLOmælk - Review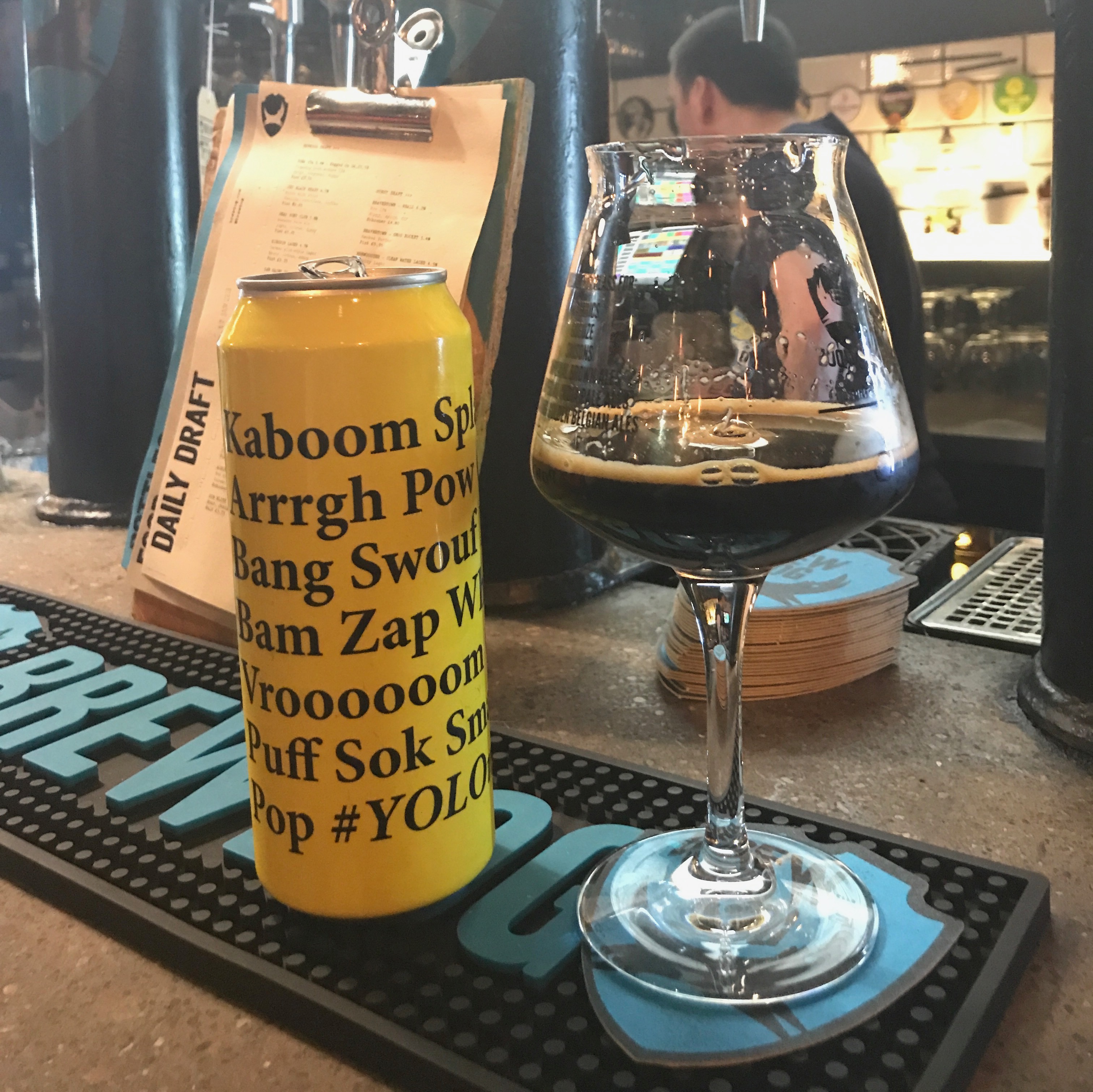 To Øl # YOLOmælk
To Øl is a brewery with an extremely interesting story behind it. In 2005 two teenagers from high school in Nørrebro in Copenhagen Tore Gynther and Tobias Emil Jensen were sick of hundred years old breweries claiming territory only due to old age and bragging about tradition like it would improve beer in any way. They decided to change it. They ,,borrowed"equipment from the school kitchens and started brewing in search of the perfect beer

The first commercial batch was released in 2010. Since then many great beers have been brewed and many interesting things happened, however, the most important one was related to Tobias Emil Jensen who left the company and followed his own way, developing his own projects. Regardless of leaving of one of the founding fathers, To Øl continued brewing and is still pushing the limits currently being one of the most renown breweries in the world, that exports to more than 40 countries. Currently, in Nørrebro there is To Øl brewpub called BRUS, that is just a stone throw from the school kitchen where the first batch of To Øl was created.

To Øl is a nomad or gypsy brewery, it means that they do not have their own brewing facility but they contract production capacity from other, already existing breweries and control the production and the recipe.

As I have mentioned, To Øl is pushing the limits and their aim is to surprise drinker with quality and the idea for the beer. It is not much different in this particular case. # YOLOmælk is an imperial, salted milk stout, brewed with caviar and champagne yeasts.
Exact ingredients are Cara Aroma, Cassonade Sugar, Chocolate, Melanoidin, Pale, Roasted Barley, Smoked, Special B malts and Admiral, Aurora, Tettnanger hops, lactose, and already mentioned caviar and champagne yeasts

At the begging, I was rather skeptical about this beer. I had imperial stouts brewed with champagne yeast before and I was not impressed. They were dry, strong and almost without a body which is a significant problem among imperial stouts. I don't like caviar either. At first glimpse # YOLOmælk is moderately attractive. It is oily with little beige head, but it is much better later on. Hopefully, fish and salt aromas are not present. Instead, there are sweet, roasted malt notes, chocolate and caramel, which is a good sign. No fishy and salty notes in taste either, which is pleasant for me since I am not a big fan of beers tasting like fish. # YOLOmælk has a moderate body, probably thanks to lactose used. It tastes chocolate, caramel and it seems to be slightly roasted. To Øl once again brewed an excellent beer that I rate at 4/5. If I ever will have a chance, I will definitely come back to it.