Dear steemies,
I participate with this post on the fourth step of the special Banana Program proposed by @stellabelle.

This week is dedicated to the tasting of the banana with a request for experimentation.
---
🍌FIRST TASK was to download the Partiko app that I already did in the first week of the program.
. . .
🍌SECOND TASK
. . .
Welcome to 10 new people!
Here is my list:
@look2theclouds
@emilycolmenares
@marybela
@gemtheexplorer
@nutrimed
@seth15
@rikrd3
@darkcr19
@filmolf
@kitnoria
Welcome to this fantastic platform! good luck! 🐠
. . .
🍌THIRD TASK
. . .
Eat a banana with a weird food topping on it!
---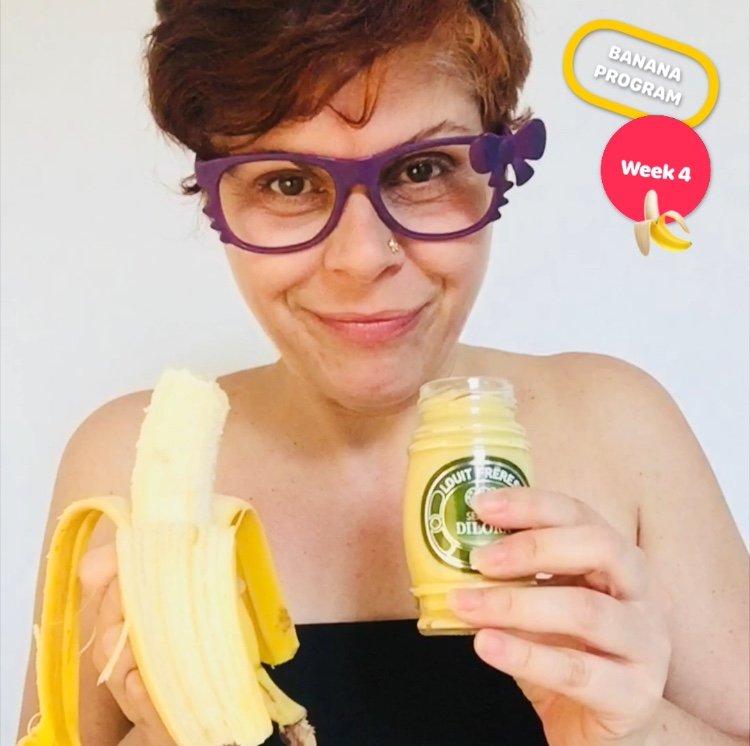 The image and the content are property of the author
I chose mustard because I liked the banana yellow color 🍌🍌🍌
And here is my video while tasting the banana with mustard, I hope you like it ^.^
The video and the content are property of the author
---
The tasks are over and I really enjoyed it 🍌❤️
See you at the next step!
Isa

I apologize for my bad English, I tried to do my best :)

Posted using Partiko iOS