❤My aunt and baby me/Mi tía y yo de bebé❤
🌺🍒🌺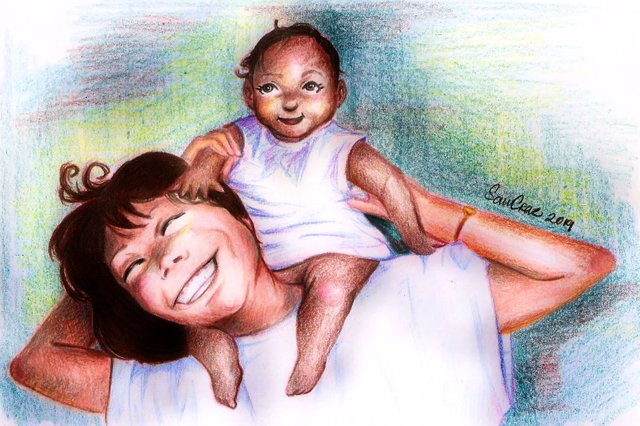 🌺🍒🌺
Today I made a drawing of someone very special to me, who is like my second mom, my beautiful aunt. I grew up with her because she lived most of the life in the house together with my cousin. I saw the picture in her room and fell in love completely, my mom told me that that day she had taken off my diaper and she did not say anything to my aunt and she put me on her neck hahaha 😂.
In other news, I got to buy the ticket to go to Barquisimeto, although it makes me a little sad to leave because it is always so difficult to travel here and see my family, but also I can't wait to see my boyfriend and Luna that I miss a lot,I wish I had them all around the corner :(.
Hoy le hice un dibujo a la que es como mi segunda mamá, mi hermosa tía. Crecí con ella porque vivieron casi toda la vida en la casa junto con mi prima. Vi la foto en su cuarto y me enamoré por completo, mi mamá me dijo que ese día ella me había quitado el pañal y no le dijo nada a mi tía y me montó en su cuello jajaja 😂.
Ay en otras noticias ya conseguí comprar el pasaje para irme a Barquisimeto, aunque me pone un poco triste irme porque siempre es tan difícil para viajar y poder regresar, no puedo esperar para ver a mi novio y a Luna que también los extraño un montón, ojalá los tuviese a todos a la vuelta de la esquina :(

❤ STEPS/PASOS ❤
---

🌺🍒🌺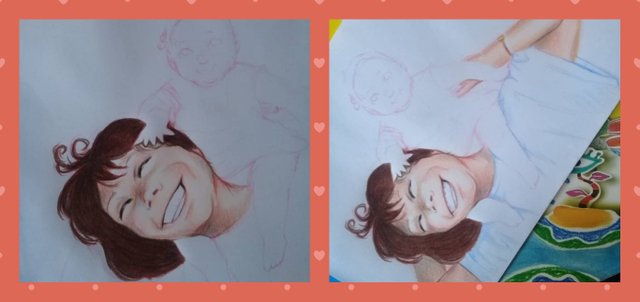 🌺 🍒 🌺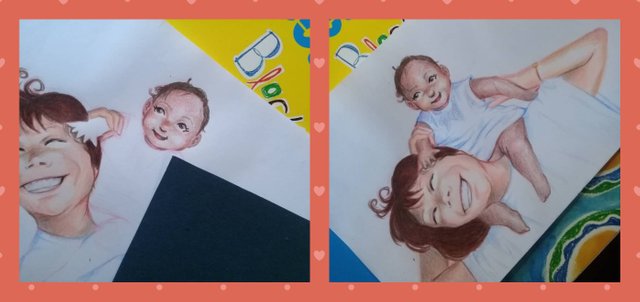 🌺
Time: 5h aprox
Format: 21,5x14cm
Support: White Cardboart
Materials: Color pencil
Tiempo: 5h aprox
Formato: 21,5x14cm
Soporte: Cartulina
Materiales: Lápices de colores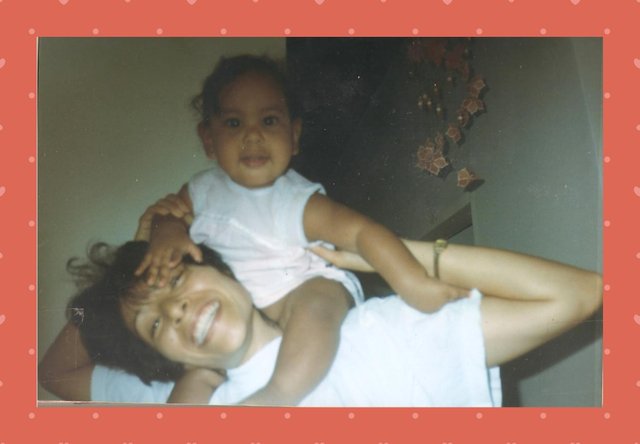 ---
Repollo is a Project that Works based on MEMBERSHIPS from the users that delegate SP and/or join the Curation TRAIL. Repollo is supported by 2 steemit witnesses, @cervantes y @upheaver, if you upvote them as Steemit Witness you support better rewards for the members of the community.
---
Repollo es un proyecto que funciona con MEMBRESÍAS de usuarios que delegan y se unen a nuestro TRAIL. Repollo es apoyado por dos Witnesses, @cervantes y @upheaver, si tú votas por ellos como Testigos en Steemit Witness apoyas para seguir entregando mejores recompensas.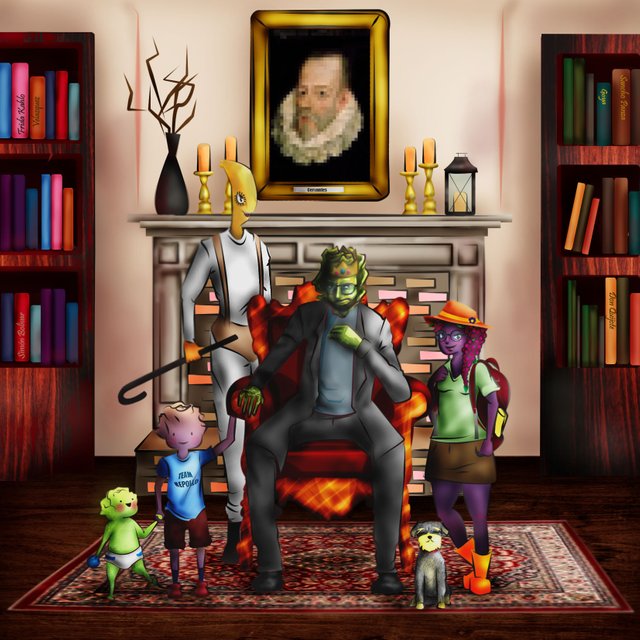 🍀🍇🍀🍀🍇🍀🍀🍇🍀
I hope you like it. A hug for everyone and good vibes 💖
Espero les guste. Un abrazo para todos y buena vibra 💖
🍀🍇🍀🍀🍇🍀🍀🍇🍀
Consider to follow our trail on steemauto We thanks all the support.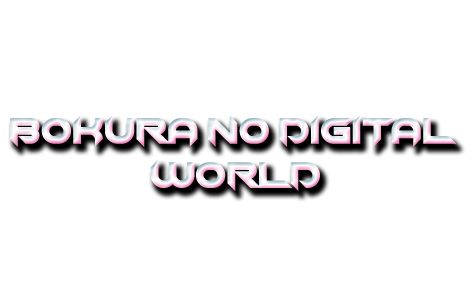 Also, I'm a steemmonsters player, with the same User. If you wanna challenge me, trade or send any spare card.
✨✨If you want me to make you a draw, just let me know. I am open for comission without restriction.✨✨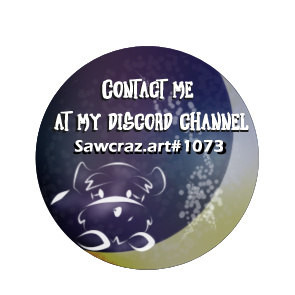 🍀🍇🍀
To all of you artists out here at Steemit! Hello~ If you ever are lost and lonesome, please join Steem Artists at our discord chat

We network with fellow artists here on Steemit and we help each other succeed :)
Come and say hi~ ^ __ ^ BNDW community discord channel