More Pixel Art Animations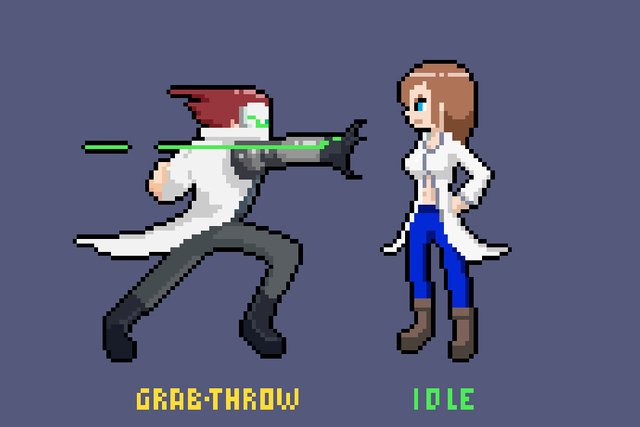 I made the counterpart for the past animated gif I posted. Now it's the turn of Zer to punch Loz's face.
It's pretty much equal to the other animated gif, it showcases some movements of the characters, mainly the melee actions, which are tree: punch, grab/throw and kick.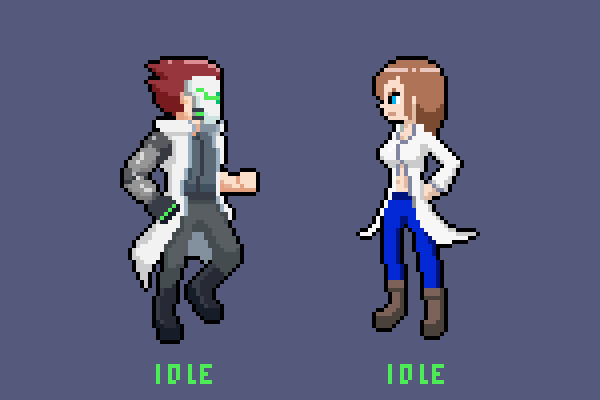 Also I made one that shows the charge and fire animations, but this time with some fx animations.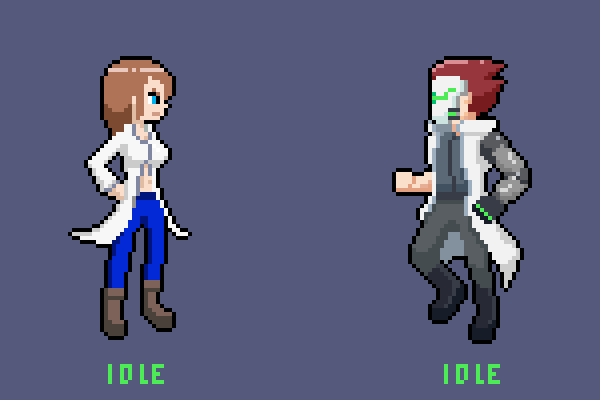 For the charge fx I kinda cheated, I used the animation of the logo's background (energy orb) as a base: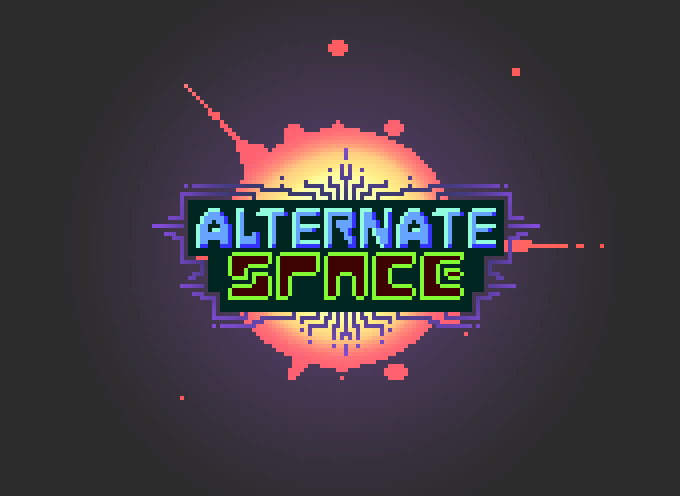 I thought it would look nice to have that same motif in the charge animation. No fx animation is going to be in the game though, I made those just for kicks.
There's another move called "burst". Is just one frame, but I integrated it with the charge move and made an fx animation on top of it too.
Here's for Zer: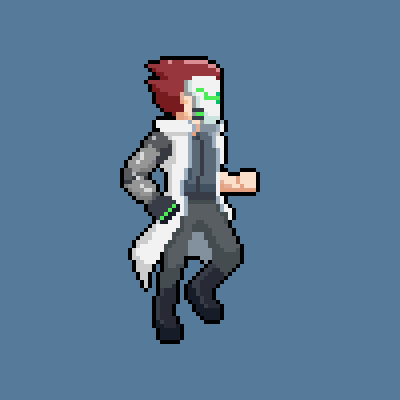 Here's for Loz: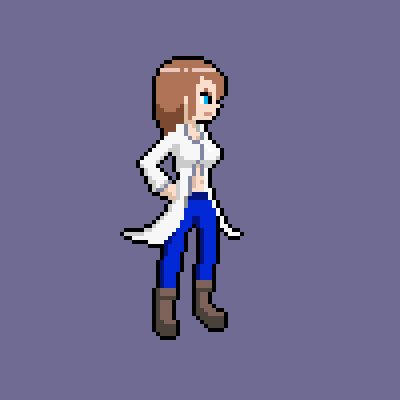 So that's it for this post. I have some paintings I wanna post about, they're months old but they ended looking nice. So maybe soon.
The videogame Alternate Space is developed by Sodium Games