ANTIPODES
​

The Antipodes Project was a collaborative art project started by Ben Tolman in 2006. After a hiatus of several years, the project was later continued by fellow artist ​ Joe MacGown.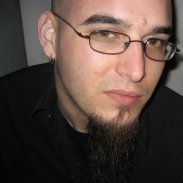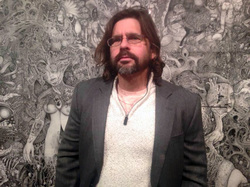 It was an ongoing, evolving project dedicated to exploring the antipodes of our collective mind.
There are several panels in various stages of completion. So far, Joe MacGown had continued to organize a group of artists to work on one of the panels which was completed just in time to be shown at the LUSO AMERICAN SURREALISM Exhibition at the Mississippi State University ​from January 21 to February 19, 2016.
After that, it was exhibited July 29th to Aug 28th 2016 in Washington DC at the Fridge Gallery. This show was specifically about the Antipodes Project, showing this and other panels (that are not yet finished) as well as works by the contributing artists.
The big hit of course was the finished panel

KILROY WAS HERE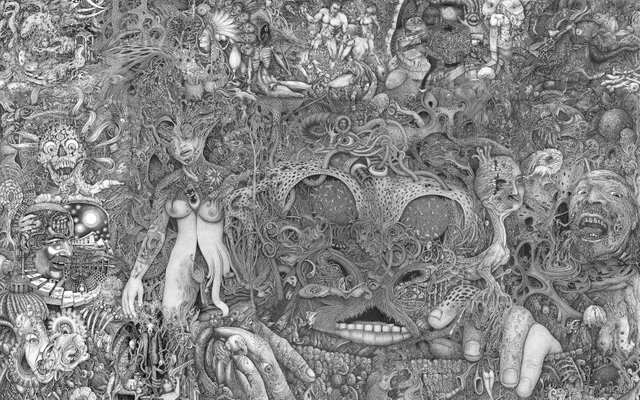 Antipodes Project: KILROY WAS HERE
70 by 44 inches. Collaborative Micron pen drawing on 20 pieces of 11 x 14 inch Bristol Paper.
Participating Artists:
​Ben Tolman, Joe MacGown, Joseph H. MacGown, Julianne MacGown, Ryan Thornburg, Otto Rapp, Marnie Pitts, Pizo Meyer, Zachary Nolin, Chloe Marsters, Jay Garfinkle, Marcel Bakker, Paulo Cunha, Alexander Bostic, Deborah Valentine, Gil Perry, and Lars Peterson
© the copyright belongs to each participating artist on this project

I am proud to have worked on the project, contributing to 2 of the panels on KILROY WAS HERE, adding to the right side of this panel (starting from the Indian head):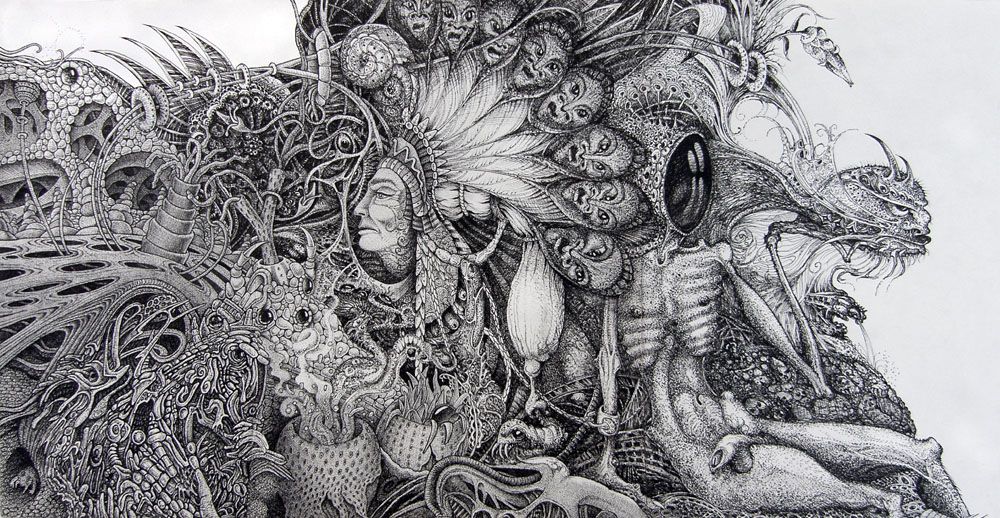 this is a photo of the panel before is was completed by someone else and integrated into the overall work.
Another one I worked on I called "The Antipodes Screamer" - the screaming head on the right side:

Check out the individual panels that make up the whole, there is a slide show on this blog:
Antipodes Project: Kilroy was here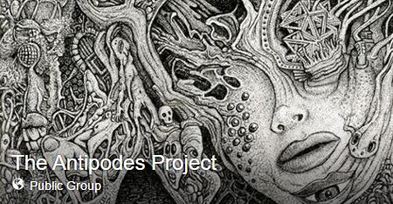 On Facebook, you find the ANTIPODES PROJECT GROUP
This panel was again shown at Joe MacGown's exhibition at the GUM TREE MUSEUM in Tupelo from January 24th to March 24th 2017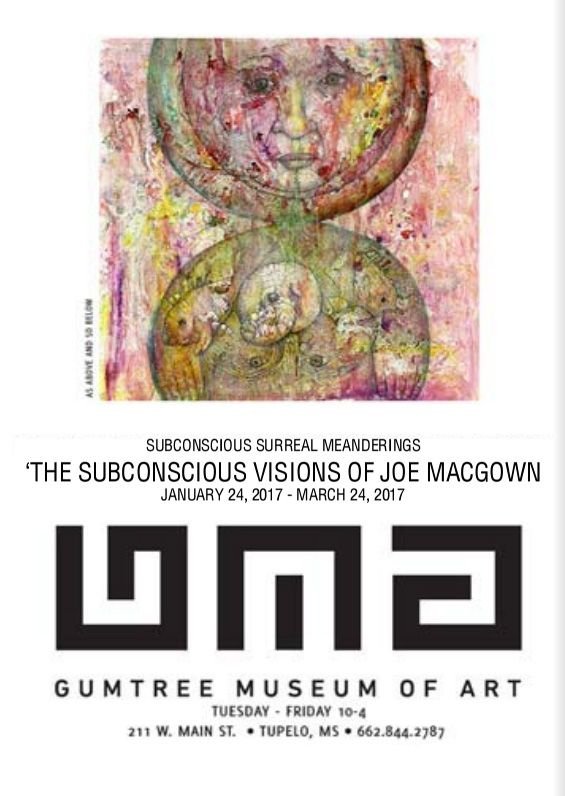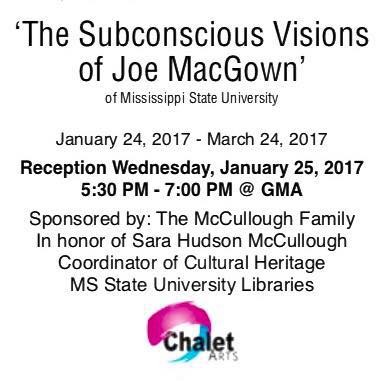 Links don't open in separate tabs or windows:
either right-click links and select [open link in new window] or [open link in new tab]
or else use the return arrow on your browser.
I hope you enjoyed this presentation.

​
​