"How to draw fantasy characters" - Part 3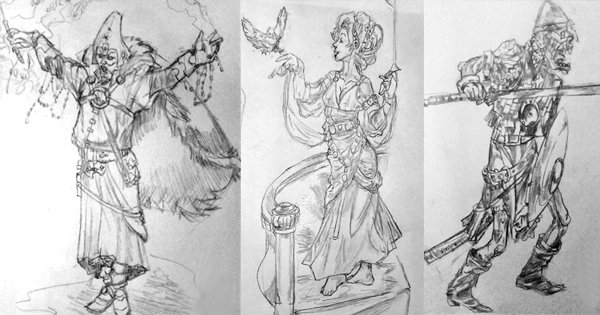 This genre has stellar exponents such as the stories of JRR Tolkien and George R. R. Martin, the saga The Witcher, among others, emerged from European folklore; but this genre transcends borders and we can highlight brilliant works from the East such as Journey to the West, an ancient Chinese story.
Adventure
One of the most outstanding features is the combination of myths, magic and a romanticized vision of the past. Typically, stories are situated in a world inhabited by creatures and mythological beings and magic has the functionality of science, acting as a fundamental motor of daily life and war conflicts.
Young Hero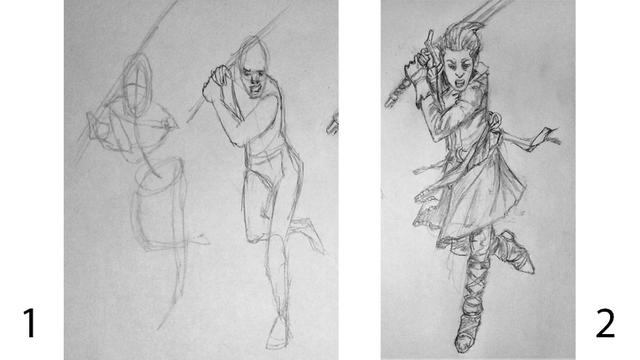 The villains always underestimate the power of children and their ability to mess with their plans, which often cost them dearly. It is impossible to count the number of books, comics, movies and video games that start from this premise.
Examples that can serve as inspiration The sword in the stone of Disney, Dragon Ball by Akira Toriyama, The Chronicles of Narnia, among many others.
Evil Sorcerer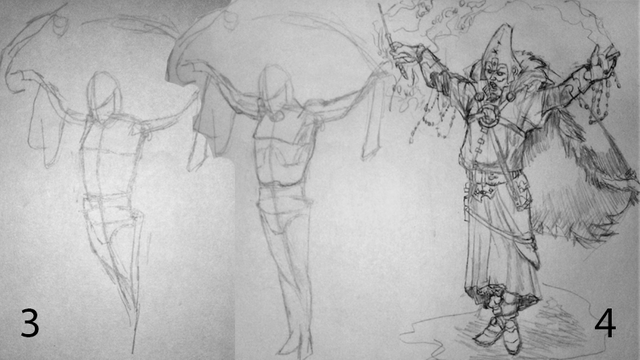 Wizard, warlock, sorcerer, are some of the names that users of magic can have. They may have been born with that ability or obtained knowledge of the occult that would allow them to bend reality in supernatural ways. By mastering the power of magic, sorcerers do not need to be physically strong, and often use accessories such as rods, capes, canes, exaggerated hats, and books rather than swords or armor.
Saruman, Ciri, Merlin, Doctor Strange, are characters that fulfill each of the characteristics of what a typical mage (and morally ambiguous) is.
Swordsman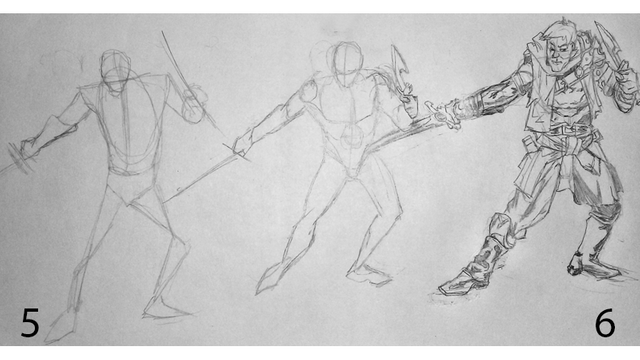 Conan (not O'Brien), Aragorn, D'Artagnan, are different types of swordsmen but they have in common mastery in the use of the sword and an air of mystery. Their dedication to fencing allows these warriors to slip through their enemies as elegant executioners.
These characters can have different motivations, such as the Ronin, Samurais without masters of Japanese tradition or lone swordsmen, they always have a reason why they tend to move constantly and alone. It could be because of his genius, in search of worthy rivals, or a dark past that pursues them. For whatever reason, the swordsmen are followed by problems or they are looking for them themselves.
Barbarian Warrior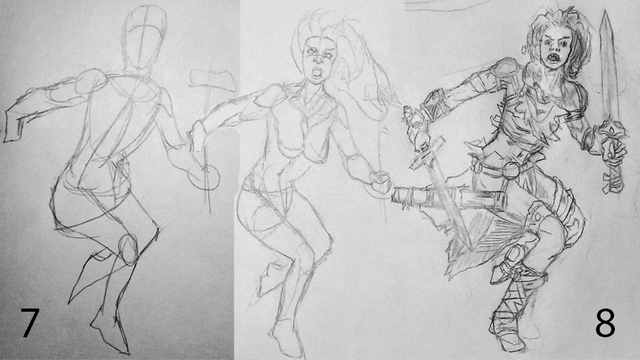 In ancient Greece, foreign people were called barbarians, who did not speak Greek and Latin. It was a way of belittling the languages of other regions because they did not understand so it seemed a babble.
Treading heavy frozen vegetation with nothing more than a loincloth and scarce armor but covered with weapons, the barbarian as a character is a romantic vision of the invaders from the north who swept through Europe in the fifth century. In fantasy, barbarians are the definitive primitive warriors, with equipment that looks limited and the ability to take down entire armies on their own.
Gamora, Xena, Red Sonja, and Wonder Woman, are characters that are characterized by their extreme strength, agility and talent to cut heads, little armor and their love for weapons that weigh the same as them.
Blacksmith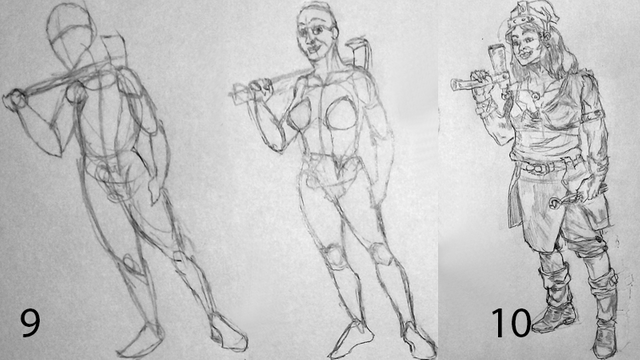 In a world where you live or die by a sword, you will want yours to be good and sharp. The master blacksmiths are entrusted with the creation of weapons, armor and magical objects that are legendary. These characters help define different worlds, can be a great source of local information and help the hero when he is in a bind.
Hephaestus, Celebrimbor and Gendry, are examples of characters that contribute to their stories (and myths) fundamental aspects, from making weapons for the gods to forging the ring with the power to dominate them all,
Maiden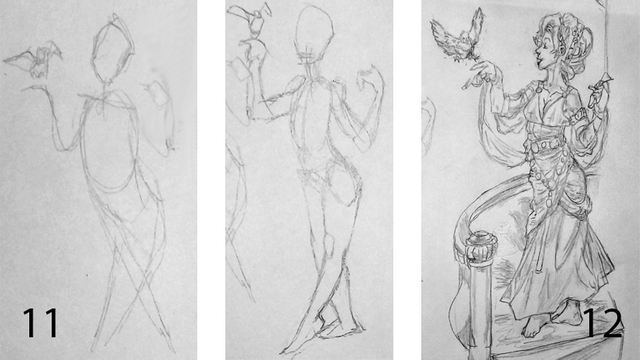 Always in danger of a dragon, witch, or marrying an evil despot, waiting for their hero. A graceful young woman is often kidnapped or tricked into detention, acting as the catalyst for a brave young man (probably a prince) to go on her quest and become a hero. In our time, this kind of story has already become a cliché.
Many of Disney's favorite characters respond to this logic: Rapunzel, Snow White, Sleeping Beauty. All are noted for their beauty, which is often the cause of their misfortune, and at one point they must be rescued by a brave hero.
Black Knight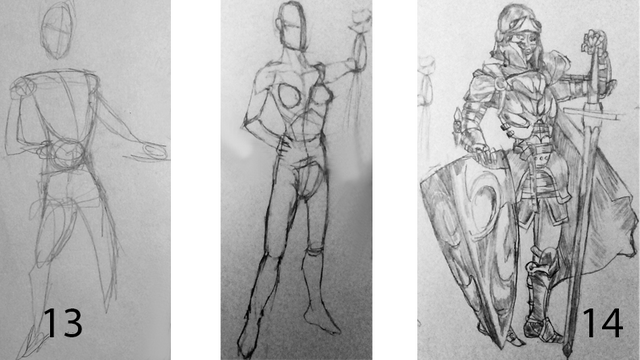 A black knight is characterized by not responding to any kingdom or king. The absence of a banner leaves these warriors free to pursue their ambitions. In a time when knights lived on the basis of their codes of loyalty to a king, free agents were ominous and unknown.
Sandor Clegane or 'Dog', Bucky Barnes or 'Winter Soldier', Anakin Skywalker 'Darth Vader'; all these characters have the characteristics of a black knight, at some point they were heroes or knights loyal to a king but certain circumstances led them astray.
Undead Warrior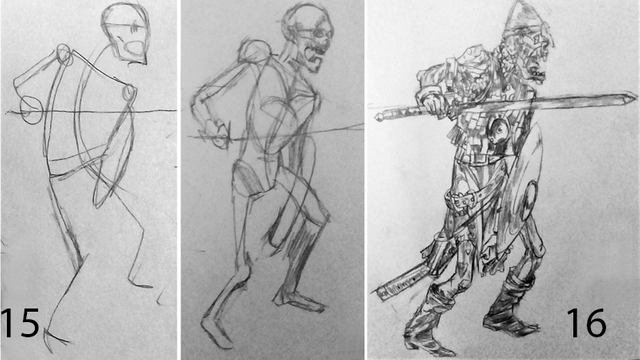 In the journeys of any hero or heroine, it is not uncommon for them to face the undead, especially given the hero's propensity to travel through old tombs, catacombs, and creepy places of worship and human sacrifice.
They usually appear in any location that has been cursed or invoked by an evil sorcerer. Other favorite places are old battlefields, where piles of dead soldiers are transformed into candidates for a necromancer to relive.
The Dead Men of Dunharrow (The Lord of the Rings), the White Walkers (Game of Thrones saga) or The Scourge (Warcraft - videogame saga) are not gang names, but they do serve to identify legions of undead, warriors with little meat on their bones but much ferocity.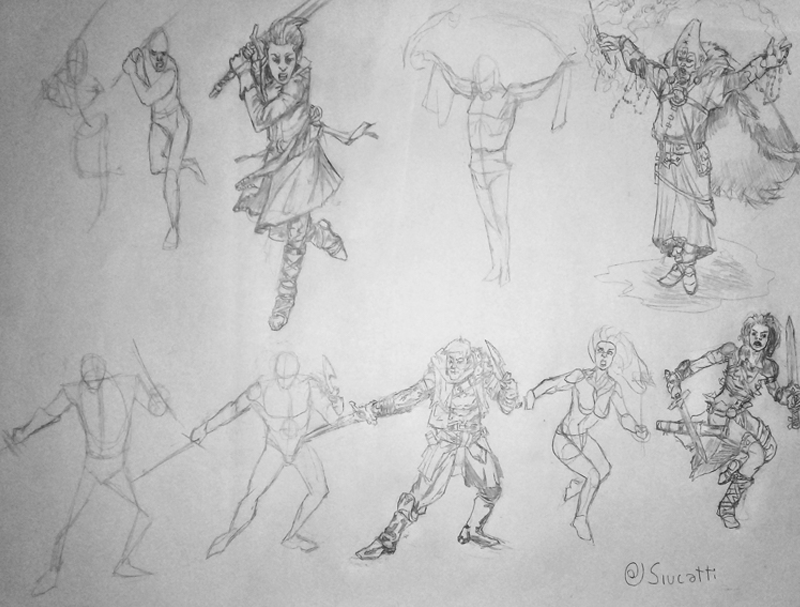 And we come to the end of another series of tutorials, I hope you have enjoyed the detailed analysis of the archetypes that the author of the book, Jacob Glaser, made. I learned a lot and will surely serve as a reference in some stories I want to make.
Check out my previous series:
"How to draw animals" Part 1 Part 2 Part 3
"How to draw manga" Part 1 Part 2 Part 3