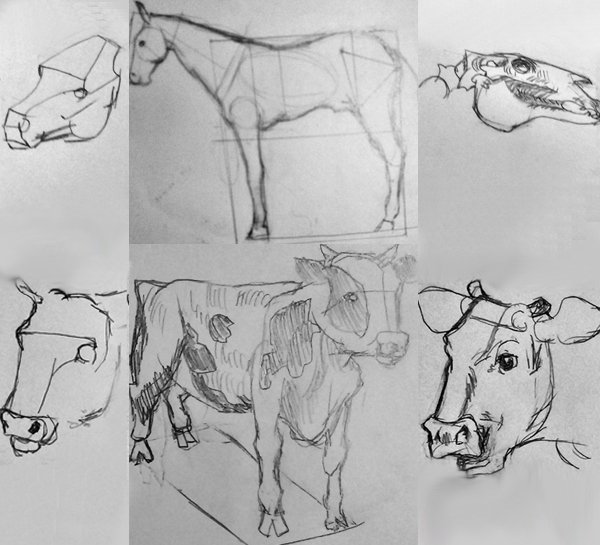 While I was practicing and analyzing the anatomy of these animals, I was surprised by the resemblance they have, perhaps this is due to changes that the species have suffered since their domestication, around 9500 BC. C. It's a really fascinating subject that caught my attention (here you can read something about it)
Horses
The author tells us that, as with dogs, humans have a long association with horses, that has made us develop a critical eye for lines and proportions, with a purely aesthetic purpose. It is especially unsatisfactory to see a painting or drawing of a horse and notice basic anatomical or proportional errors. With the horses, the drawing of the head if it is not perfect, shows that it is of a different race or of poor breeding.
He emphasizes that the most important thing is to analyze the model, not to simply copy it.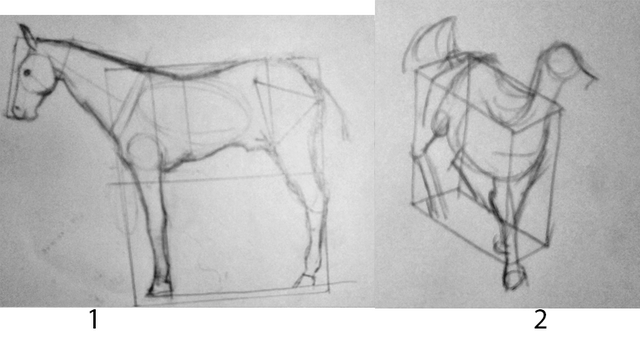 1 Vilppu shows a system of measurement for the correct proportions of a horse. As in other tutorials where the human head was used as a unit of measurement, here we will use horse's.
He points out that the length of the torso is almost comparable to the height of the shoulders, creating a square.
2 We can begin to explore the proportions of the horse in perspective.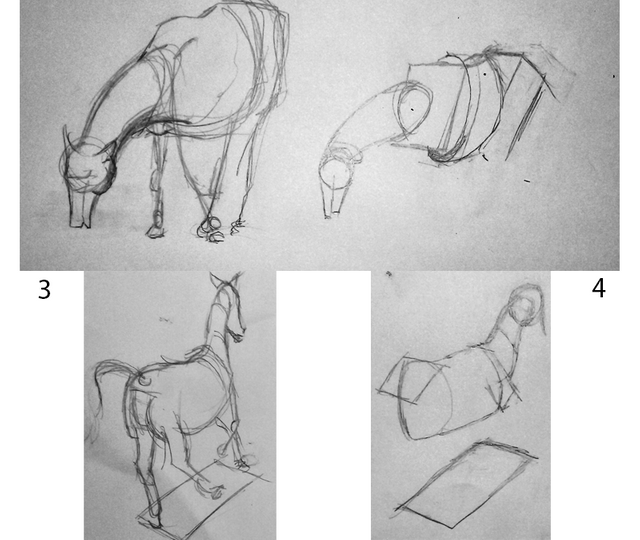 3 and 4 Now we must move on to the process we developed for cats and dogs, adapting the anatomy to forms that are more familiar to us.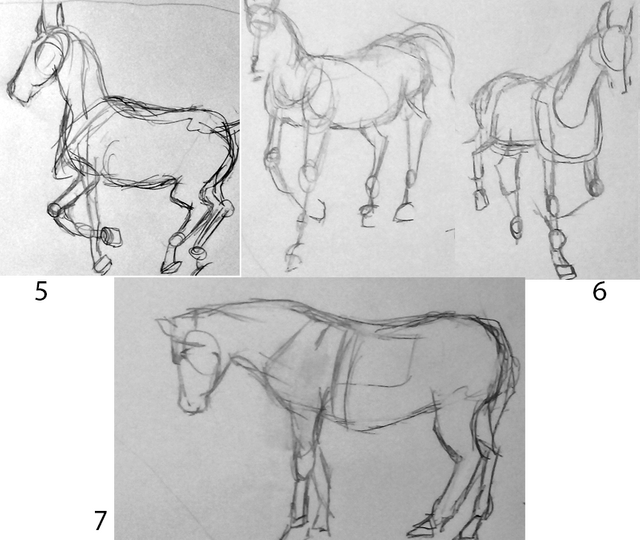 We return to the procedure of starting from the general (5), adding volume (6) until we reach the specific (7).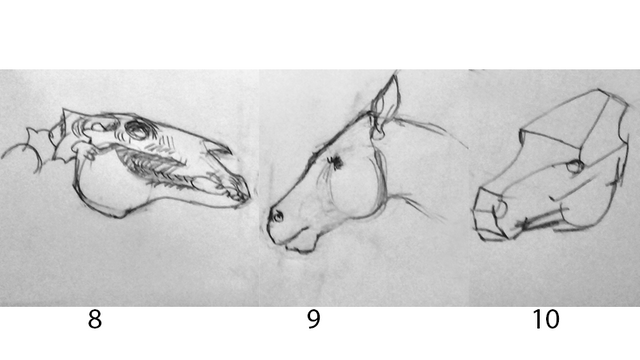 We will analyze in detail the head of the horse.
10 Vilppu proposes us to look at the corners, visualize the form as a series of simple planes.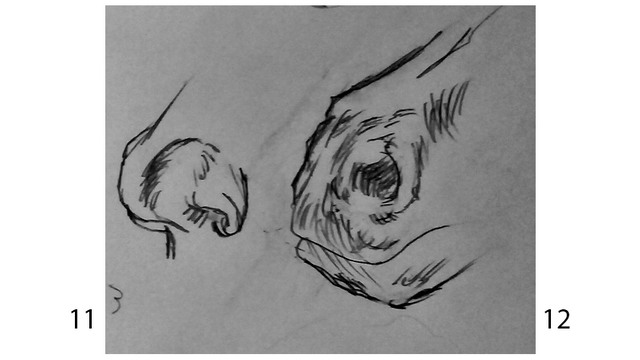 A comparison of the human nose (11) with the horse (12), which are not as different as we would think.
Applying the knowledge we have, we can replicate the procedure for other farm animals.
Pigs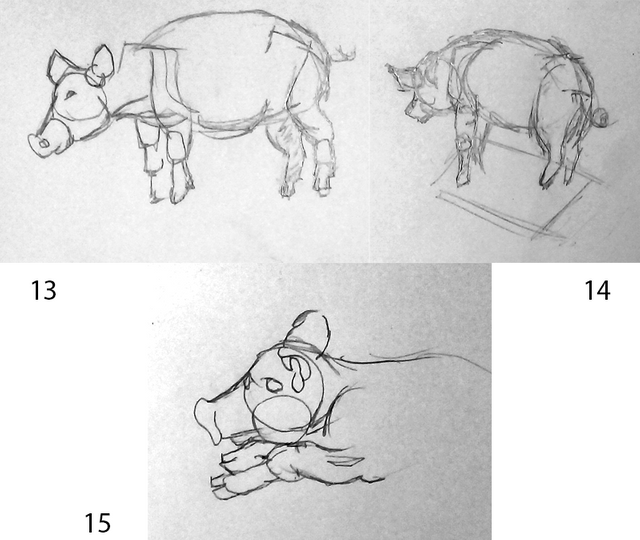 13 We begin by transforming anatomy into known forms. 14 Then place it in perspective.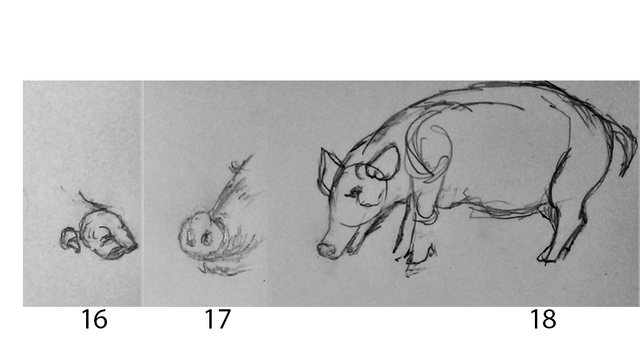 16 Vilppu analyzes the hoof. 17 The snout.
Sheep and goats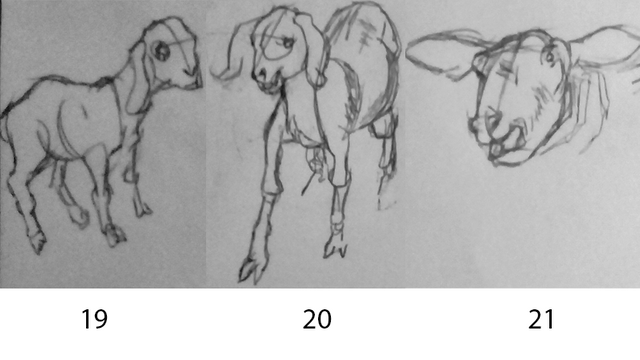 19 and 20 We can start the head of the goat with a cross. 21 In the case of the sheep, the cross has to be curved by the alignment of the eyes.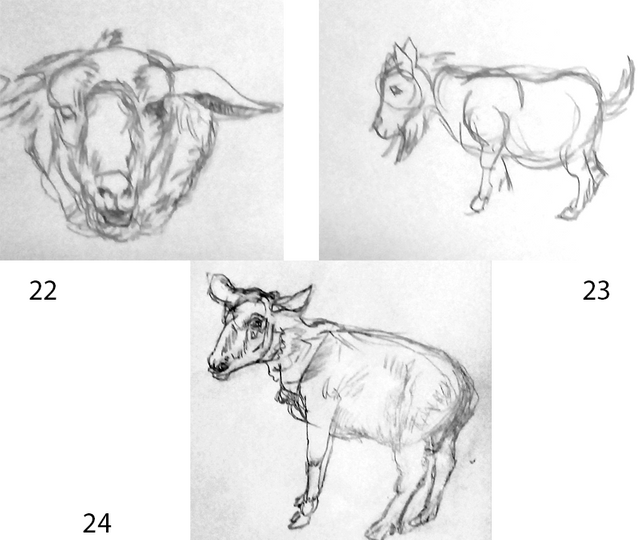 Cows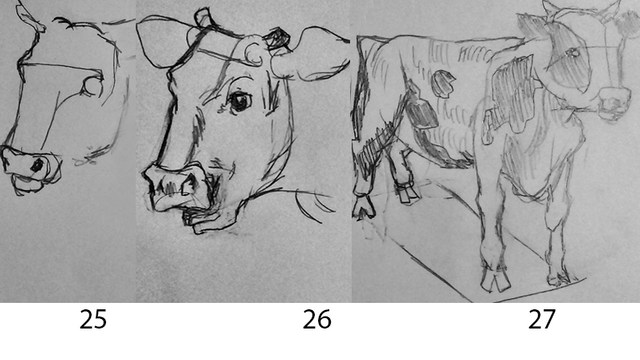 25 We repeat the process of the cross, 26, adding the shape of the cylinder for the horns. 27 The cow, in perspective.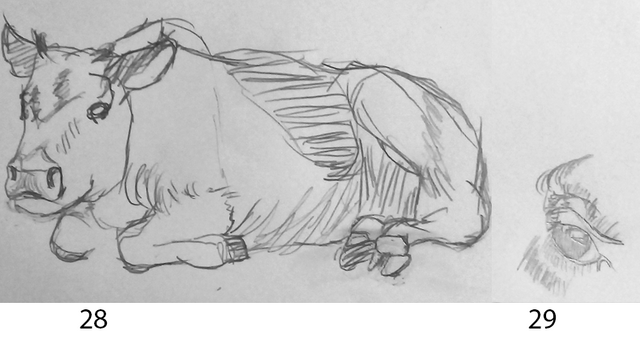 29 The cow's eye in detail.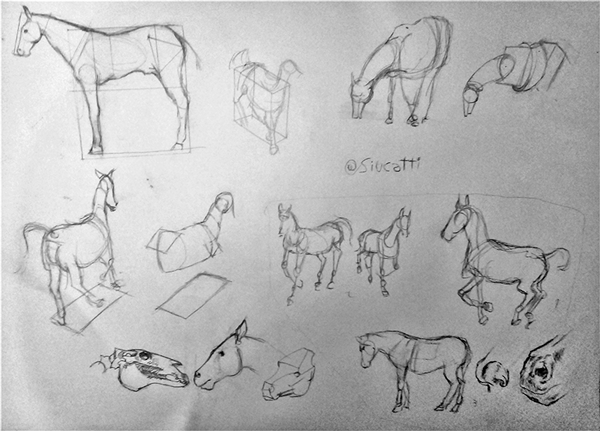 These are the main species of farm animals, with the exception of birds, we'll analyze them in the next part along including some more exotic animals.
Check Part 1.