Portrait Art Contest: Entries (Part 1)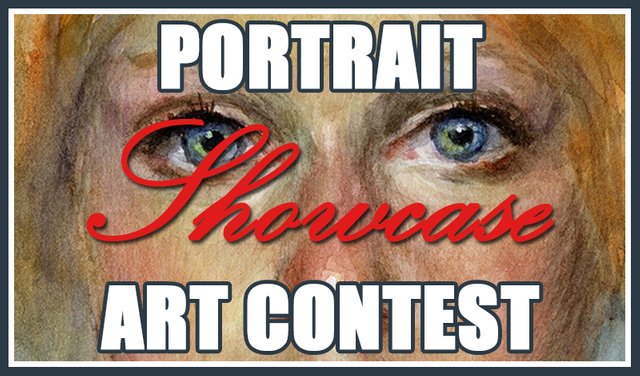 I'm a little late getting started on these showcases, but don't worry. I haven't forgotten! This is the first set of entries to my Portrait Art Contest!
If you wish to enter the contest, there's still time! Follow the link above to read the rules.
Disclaimer: I screwed up when I posted the rules due to lazy copypasta. I copied my rules from the Surreal Art Contest and neglected to remove a couple of them, so many of these entries are curiously tagged "surrealart"... my bad.
And here they are!
---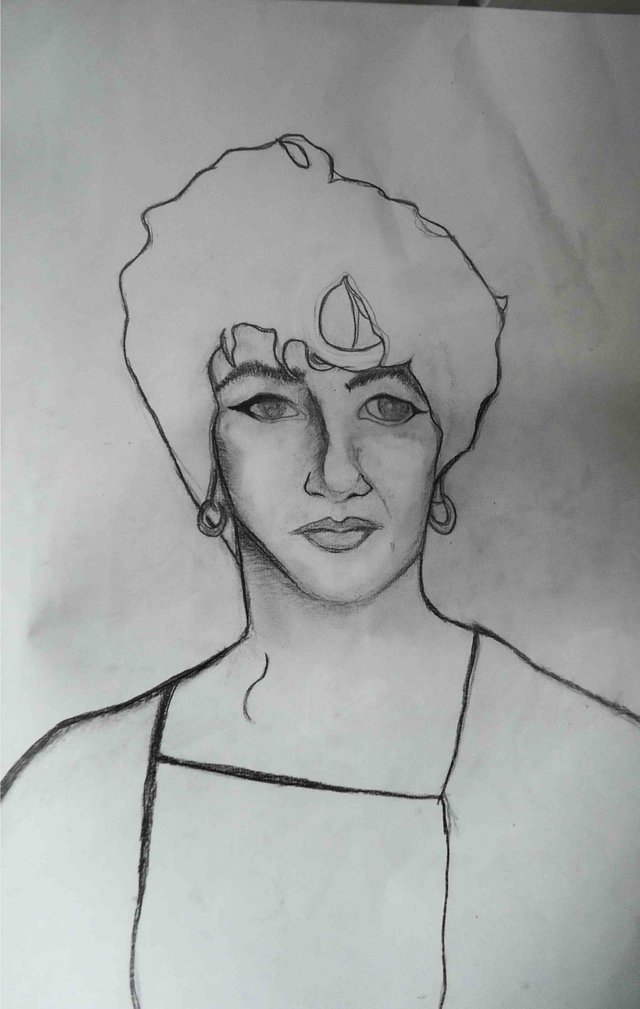 The first entry of the day comes from @paulavg, it's called Mother! and as the title indicates, it's a portrait of the artist's mother. The artist took a minimalist approach to the hair and clothing but added a lot of depth to the face and eyes through shading.
Take a look at the original post to give the artist a vote!
---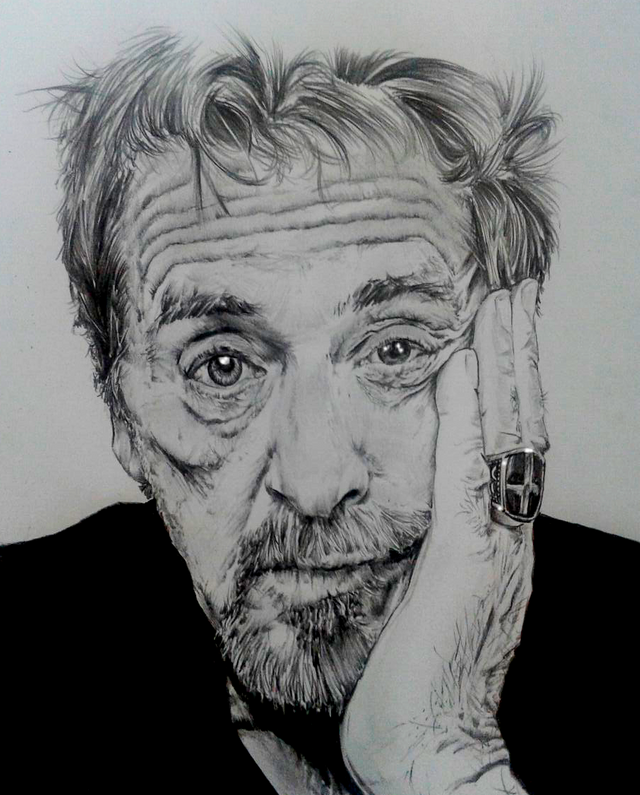 Next up is a drawing by someone who I've been a fan of here on Steemit for a while now: @miyata1987. It's a meticulously detailed portrait of Al Pacino. Just look at the realism! Amazing.
Miyata also submitted a portrait of his cousin.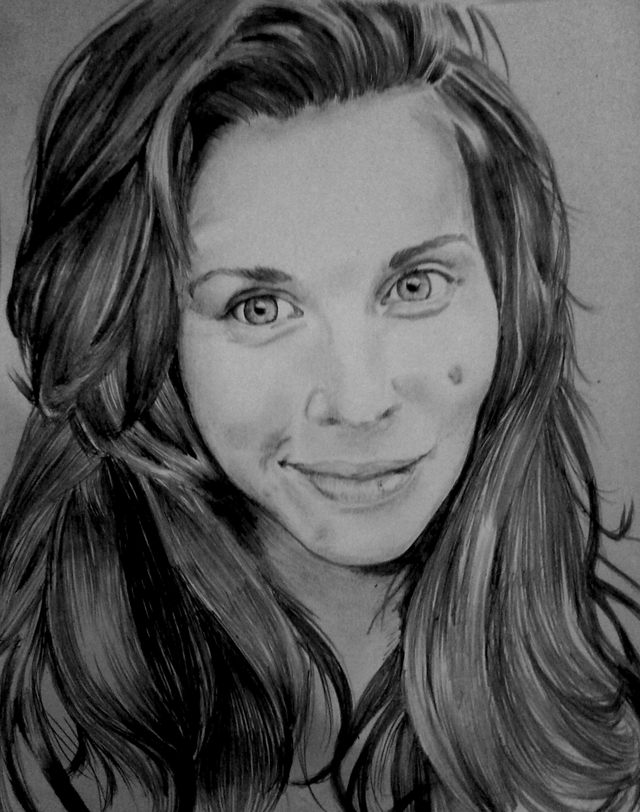 Check out the original post here.
---
This next piece brings the first splash of colour into the contest. It's a pen and ink drawing by @jepoyasinas. I'm incredibly impressed by the way the artist used warm and cool colours to create a vivid sense of depth.
View the artist's original post here.
---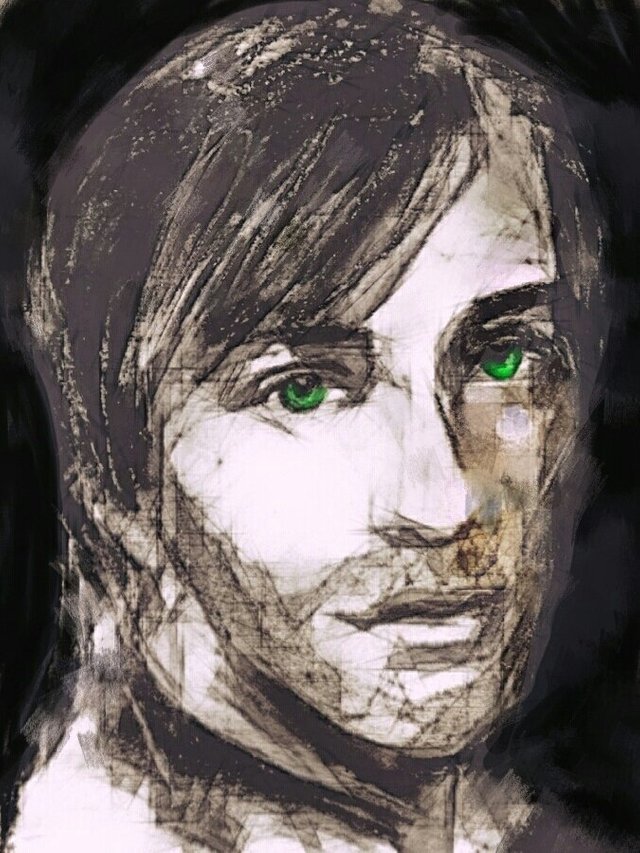 This entry was drawn by @ksenja. It's the portrait of a man with green eyes. This mixed media piece used pencil and watercolour to create a really unique effect.
Take a look at the artist's original post, including an in-depth explanation of the piece here.
---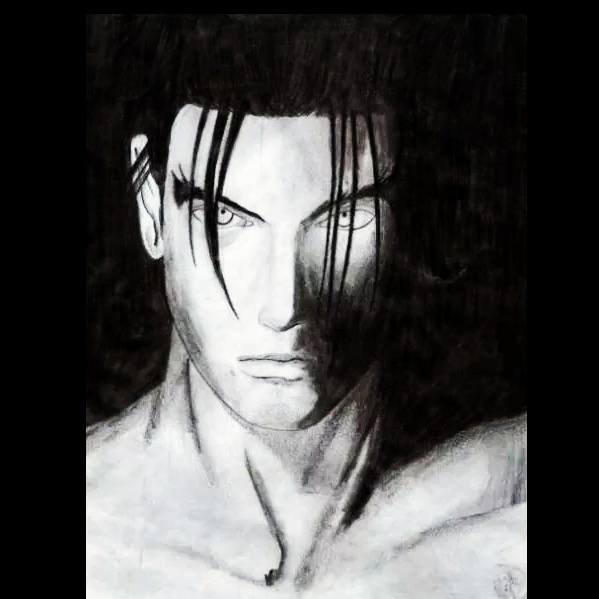 The final entry for this showcase comes from Venezuelan artist @prof.perez. It's a drawing of a friend of the artist who apparently resembles a video game character. The stark contrast of this work really makes it stand out.
Head over to the artist's original post to leave an upvote.
---
That's all for now. Remember, there's still time to enter the contest. I'm going to showcase all of the eligible entries before announcing the winners.
~Seth