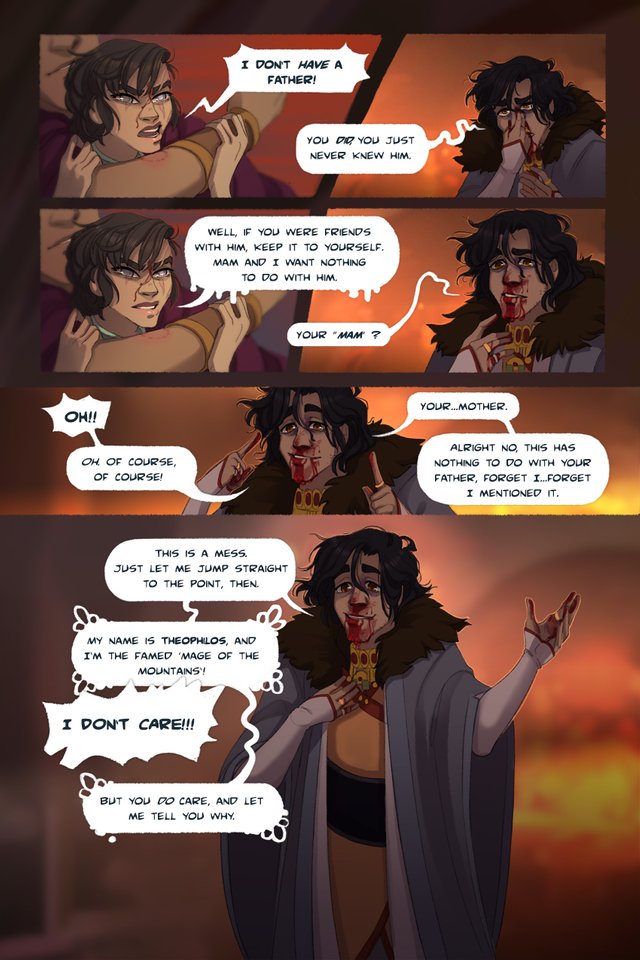 [<--Chapter 02 Page 07]
[Chapter 02 Page 09-->]
[Start from the Beginning!]
Greetings Esteemed Colleagues!
Dipping a bit into family drama territory here. No worries, things will be further elaborated on at a later date ;D
Theo should really try and clean himself up, as opposed to pontificating...
ꞏꞏꞏ<۞>ꞏꞏꞏ
Unveils the rough work!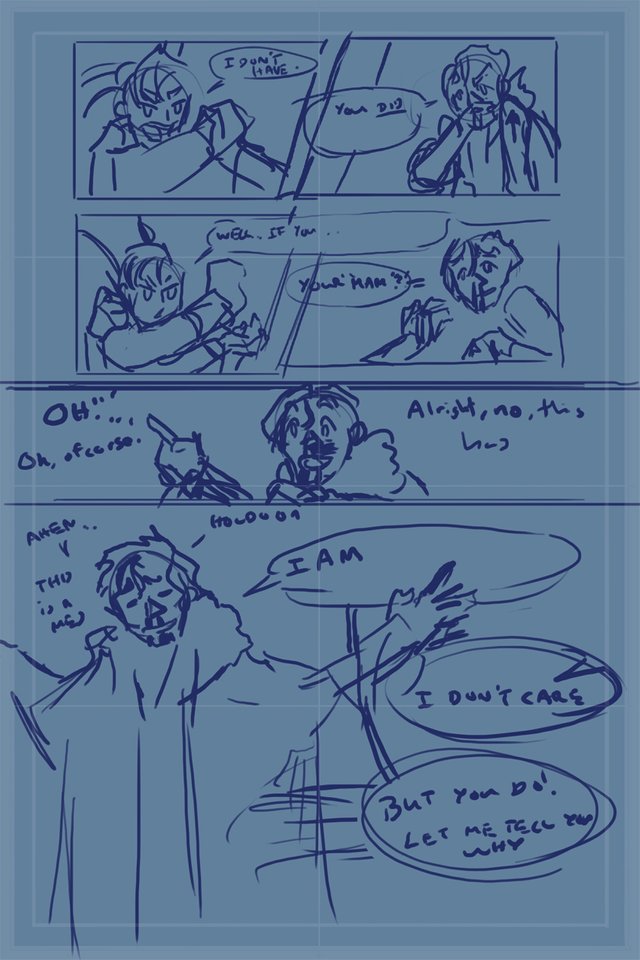 We're back in heavy dialogue territory, which means we have to really treat the word bubbles as mini-panels, in and of themselves. The other important aspect was trying to achieve a good reading flow for the dialogue, without it becoming too 'busy'.
Again, being a conversation page, we get to reuse and tweak a lot of assets to help save on time :D ~economy dance~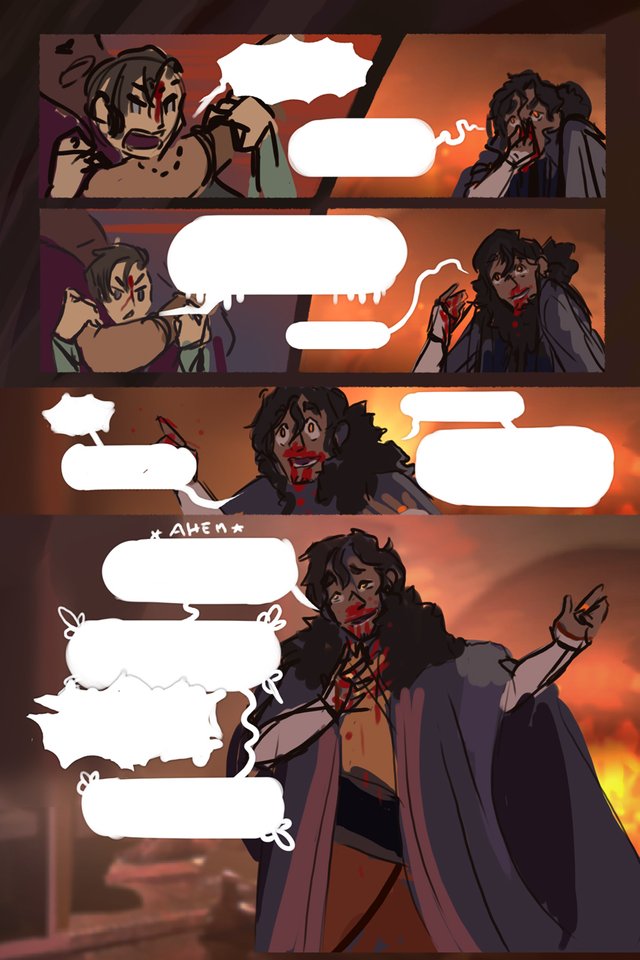 You'll notice that I flipped the composition for the last open panel. It just felt more 'correct' to have the text come first [seeing as we are using a left-to-right format]. My favourite part about this whole thing is really getting to play with the word bubble shapes and designs, which reflect character moods.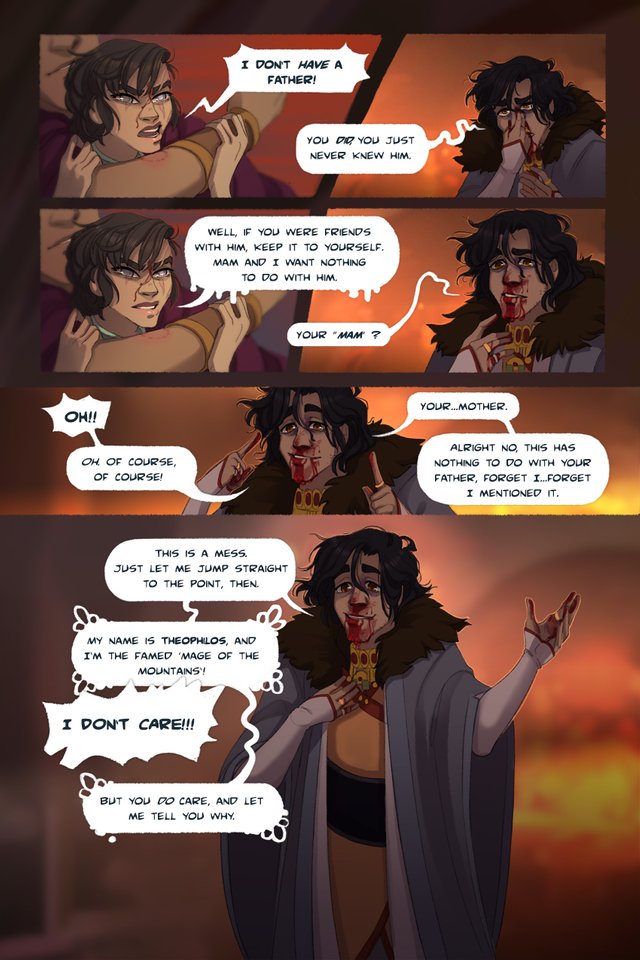 As per usual, @painted-bees performed her magic and brought the page fully to life. I have a sneaking suspicion that she enjoys drawing a beat up and bleeding Theo ;3
I am also incredibly pleased that she kept the little bite marks on Gild's arm [quite a resilient fellow that one].
ꞏꞏꞏ<۞>ꞏꞏꞏ
Alrighty~ Thank you so much for reading this far!
If there is any suggestions or if you feel that this page was hard to read, please let me know :O !!!
Cheers!!!