3D Glass Window Logo


---

3D Wall Logo


---

3D Rubber Stamp Logo


---

Wood Engraved Logo


---

Leather Stamping Logo


---

Paper Printed Edition Logo


---

Flat 2D Logo Used In The Above Designs


---
Photorealistic logo designing takes a lot of hard work and time. These are my latest Artworks I have created with the help of Adobe Photoshop. First I designed the flat 2D logo for pixel patcher watermark. If you have seen my previous Artworks of motion graphics, you surely know I have used this 2D logo there. Today I decided to give this logo some photorealistic look and with the help of logo mock-ups I rendered these beautiful logo designs. You will be surprised to know that all have designed in Adobe Photoshop. Although I am a 3 Artist but this time I have not used any 3D computer Softwares to create these looks.
---
If you also want these cool graphics or other animations for your text, logo or images in his form, let me know. I will design for you at a reasonable price.
---
I regularly upload Tutorials on my YouTube Channel about graphic designing, motion graphics, Photo-Manipulation and 3D designing. Do not forget to like, share and subscribe to my channel for more amazing stuff like this.
https://www.youtube.com/channel/UCqRq7eO8siuuKyf2hIeoTGA
---
---
Check my various artworks by visiting the following link.
Sparks Logo And Text Reveal Animation
Particle Logo And Text Animation
Computer Generated Images Of A Living Area
Isometric 3D Motion Graphics And The Youtube Tutorial Link
Digital Painting Of A Landscape In The Snow Coveted Hills And Greenery
---
I am a Graphic Designer, 3D Architectural Visualization Designer, Motion Artist, Sketch Artist and A Photographer. I work as a freelancer and update my works here regularly. You can contact me on telegram and discord at the following links.
https://t.me/rocksg
Discord Id rocskg#4832
---
Greetings From @rocksg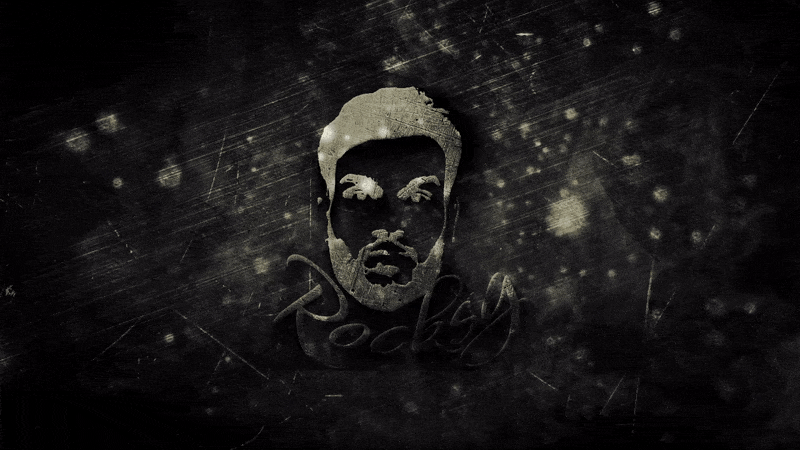 ---