Some time ago, I already showed you the details of a somewhat provocative glass painting. It sparked quite a discussion at the opening when it was first shown.
Today I published the drawing as a limited edition fine art giclée print and found, that the high resolution would be great for taking another look at it.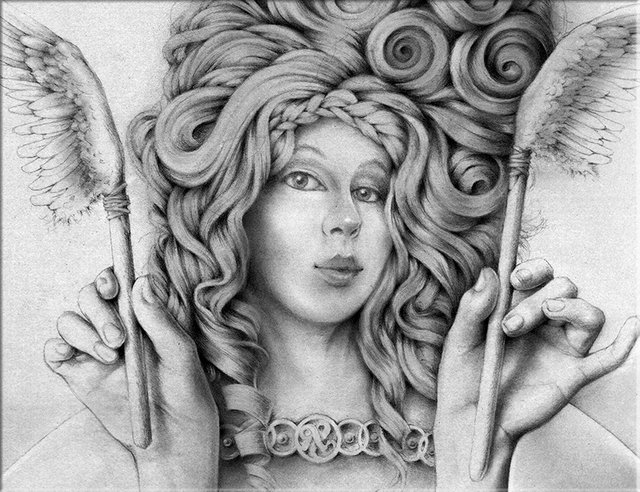 As some of you might already know and as explained in this post, I start all my works on glass with a pencil drawing directly on the glass. On the side, that will later be the back side. That's why it is also called "reverse glass painting", in German: "Hinterglas". The pencil is just a new twist I added to this beautiful old technique.
The theme of the exhibition this piece was made for, was "Gothik", which lead me to the first idea of making the figure's hair like the tower of a cathedral...
Patience please, large files ahead :-)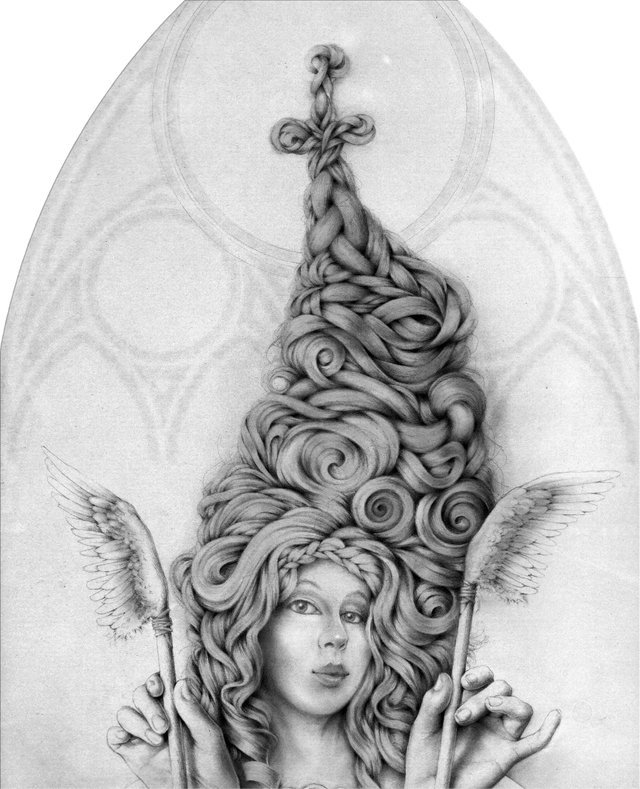 click ☝️🔎
Of course, it wouldn't look like my work, if there wasn't some kind of machinery...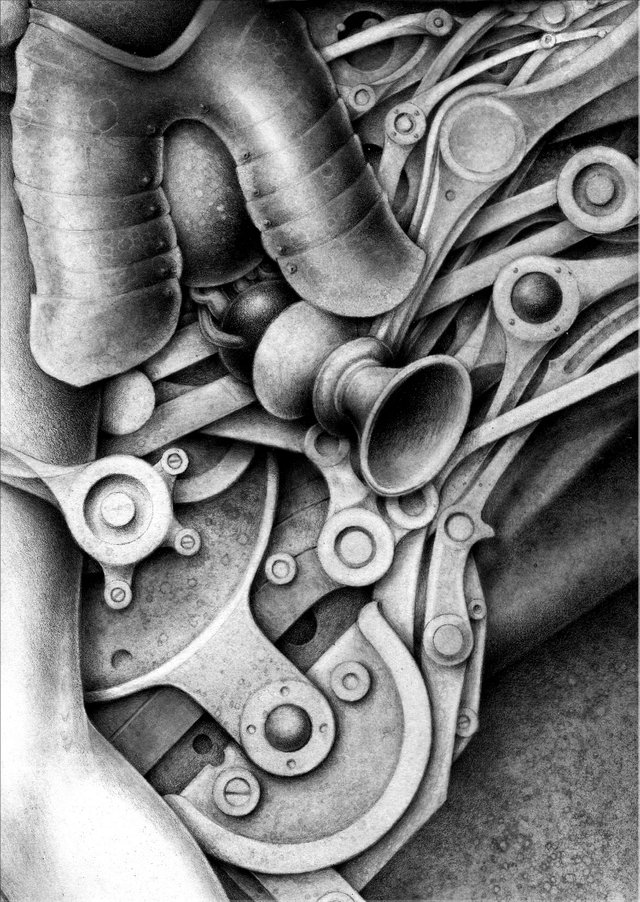 click ☝️🔎
And some high heels ;-)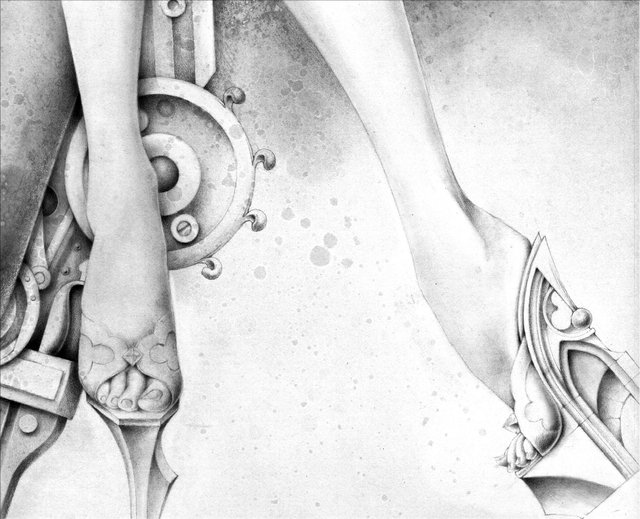 click ☝️🔎
The whole sheet looks like this printed now, at a paper size of 30x86cm (roughly 12x34 inches):

I made it a very small edition of only 17 (!) signed and numbered sheets ever printed, to make it a very rare collectors item.
---
I enjoy reading your comments!
❤
If you like my work, of course I appreciate your upvotes and resteems


All photos/scans by me of my own artwork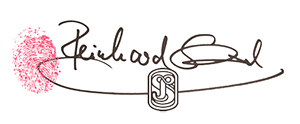 See more of my work on BeScouted